Photos and story Mark Clairmont | MuskokaTODAY.com
GRAVENHURST —  'Life on the Edge of the Canadian Shield' travels along two paths in the new Misko-Aki (red earth) exhibit at the Muskoka Discovery Centre.
One paddled by a canoe, another taken in a steamship.
It was opened Thursday by Ontario Lt.-Gov. Elizabeth Dowdeswell.
The story of Muskoka from 15,000 years ago is told in a stunning new display artfully detailed from the perspective of its first Indigenous settlers right up to 2023. A journey through centuries of humble growth and technological development laid bare large with an understanding geared toward truth and reconciliation with an instructive bent combining a 'Confluence of Cultures' through a perspective lens of the past, present and future.
The multi-million-dollar, multi-level Smithsonian-quality museum is a further telling of how all Muskokans arrived. Whether by foot, canoe, train, ship, automobile or plane the destination remains the same. That shared journey continues today.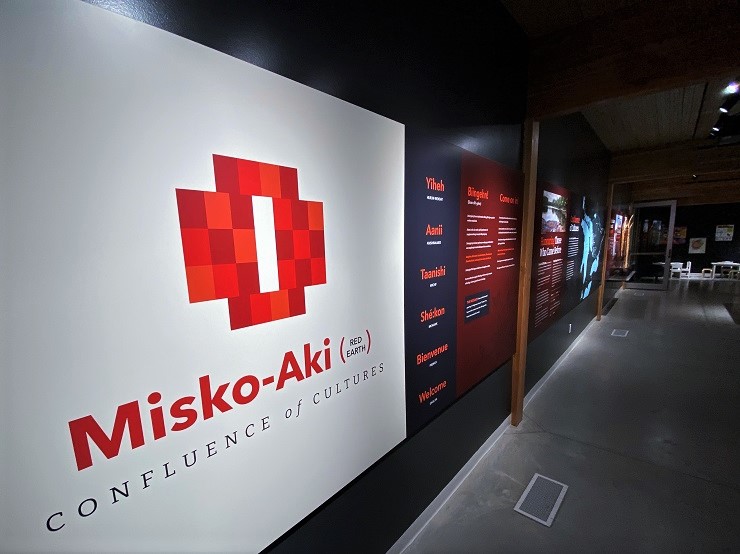 This new stop includes a taste of my Muskoka, your Muskoka and everybody's Muskoka and for those visiting or emigrating from around the world. You can't live in a community without knowing it.
And the Misko-Aki helps you do that in a clearly concise walk-through leaving better informed and enriched in who we all are as Muskokans. It's a concurrent journey that explains evolution of the environment and how those who came to inhabit it informed and enhanced it.
The ground floor takes visitors from the Ice Age, which carved out the rugged granite terrain creating a thirst and lust for the hundreds of beautiful blue, sustainable and playful  lakes now framed on countless cottage walls.
An eight-minute film by Jake Thomas — a Lake of Bays cottager and son of the late Canadian folk singer Ian Thomas  — sets the scene in Phase I dating back to 13,000 BC and fast-forwards through ecological and economic changes and challenges.
Touching initially on aboriginal inhabitants like Chief John Bigwin (1838-1940), it leaves most of their stories to be told in a more fulsome, truthful fashion later up on the second floor as the story unfolds more deeply.
But first to unfold is how this $6.2 million expansion of MDC (formerly the 'Grace & Speed') came to be.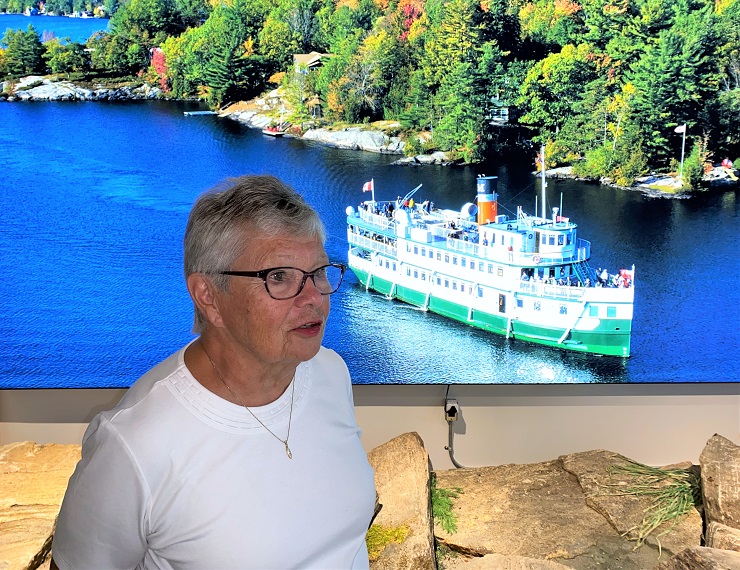 Mary Storey knows this amazing story intimately as its archivist. She's been in charge of her team that collects, catalogues and curates thousands of donated artefacts for 21 years.
She was on the MDC team that came up with the concept in 2020 as they navigated their way through laborious negotiations with local First Nations, federal and provincial governments, donors, sponsors and the architectural firm. All of it resulting in a furious past winter — after years of back-and-forth dialogues on Zoom due to COVID.
The premise of the project was a boathouse for the Wanda III when a standalone building proved financially unfeasible as it was being converted from steam to electric. Fortuitously an addition to Grace & Speed resulted.
Why stop there? Thus was born what you'll experience here.
"It's a "microcosm of the Canadian Shield," said Storey during a tour before it officially opened.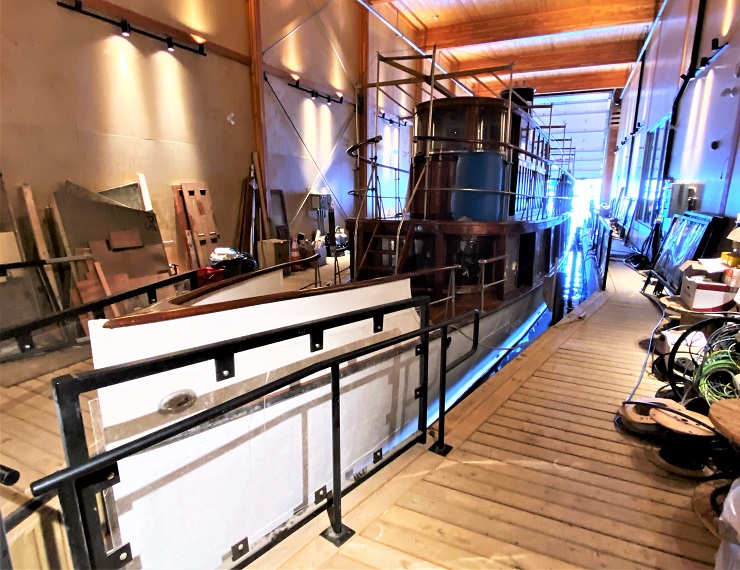 The modern era story begins when A.P. Cockburn launched the original Wenonah June 20, 1866 — Muskoka's first steamship. MDC calls him the "Father of Muskoka Tourism" — others dub the one-time Gravenhurst mayor, MPP and MP the "Father of Muskoka" for having opened up the district on the lakes and by bringing rail, growth and prosperity to the northern half of Central Ontario including Huntsville and Lake of Bays where Captain George Marsh and the Portage Flyer train carried on north.
Trains arrived in 1885 to take people farther inland in summer along with the first tourists and rich cottagers.
It's called the "Golden Era of Steam."
Sadly many of the ships, like the Sagamo, either burned or went to the bottom of the lakes in accidents.
Storey said the Wenonah led to 20 various steamships plying the Muskoka Lakes over the next century until the late 1950s. At their height eight steamers would regular steam up and down from the Muskoka Fleet's port in Gravenhurst, through Port Carling to Lakes Joseph and Rosseau and back — part of the famed "100-mile cruise."
She said the last two 100-mile cruises were in 2012 and 2016 when the Segwun and Wenonah II were accompanied by hundreds of boats including dozens of antique and classic boats built in Muskoka decades ago.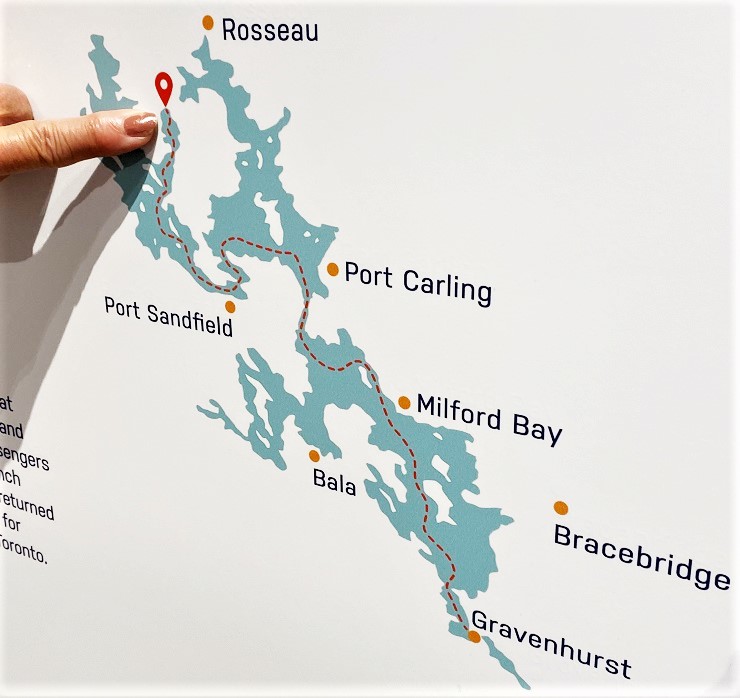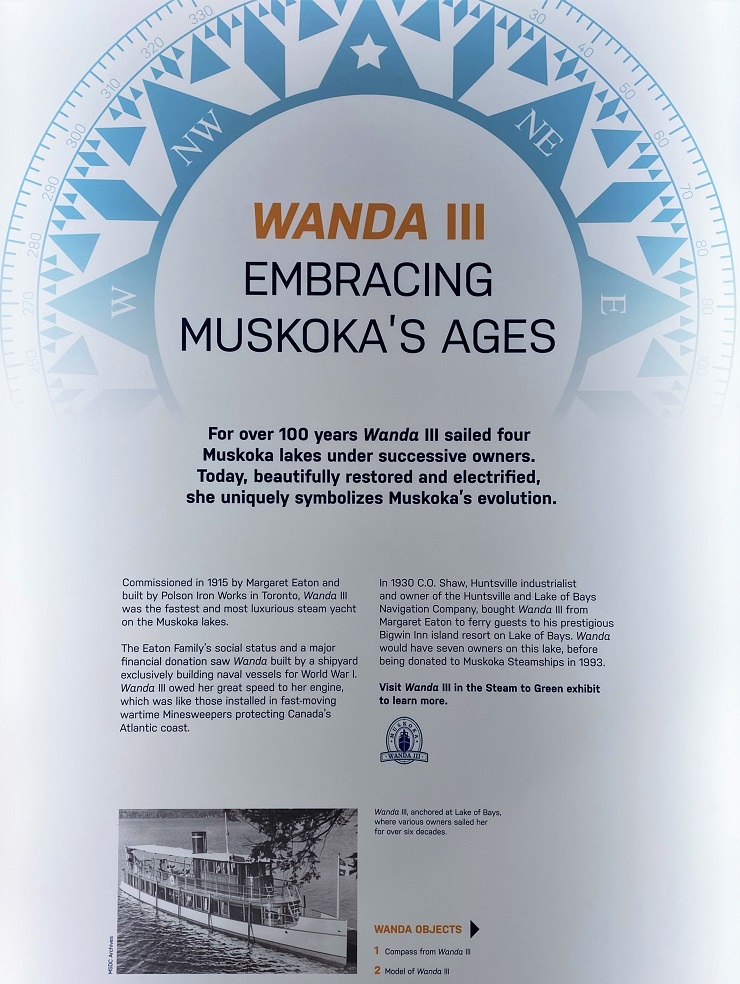 Built in 1915 for Margaret Eaton — wife of Timothy Eaton owner of the iconic Canadian department store — the 94-foot Wanda III had an engine designed for First World War minesweepers.
Storey said that proved beneficial on weekends when the train would arrive at the old Muskoka Wharf where boats waited for their city fold. The Eatons were able to outrace the others and be first up the lakes.
Wanda III is in the water in its new adjacent boathouse with 12 new lithium batteries installed to run the Elco engine, which is much smaller than the Polton steam engine taken out and on display.
Ron Sclater, its last captain, expects it to be operational next summer.
Storey calls it "steam to green."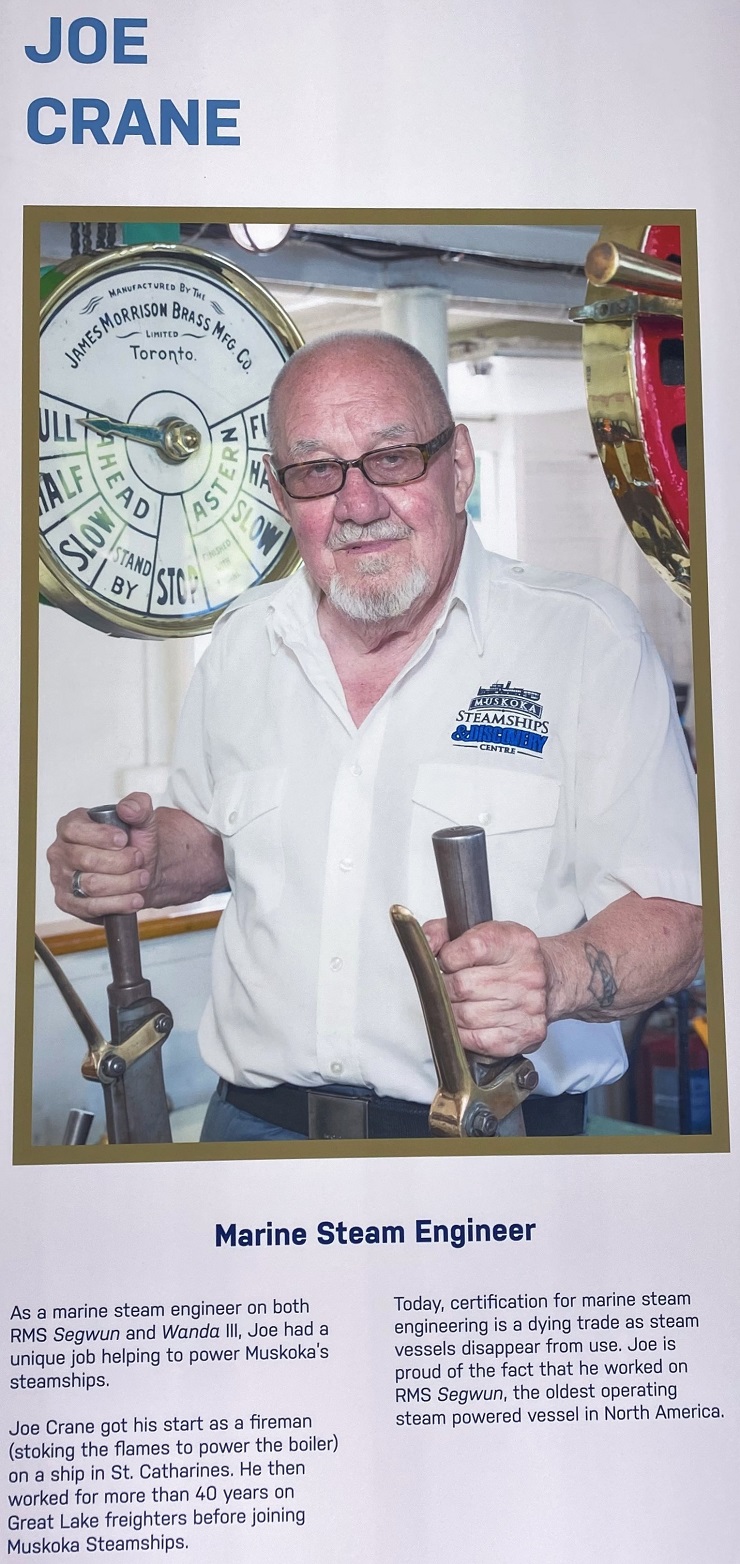 Keeping the Segwun and Wanda III steamed up has long been a challenge due to requiring a "marine steam engineer," says Storey.
Joe Crane did it till before the pandemic, but at 90 he ran out of steam.
Luckily they've recruited an apprentice to fill in this year from the Chi-Cheemaun ("Big Canoe"), which runs from Tobermory to Manitoulin Island.
Phase II includes "Opening Up" Muskoka as settlers move in and "free land grants" of 100 acres are given by the government with the proviso that the first 10 must be cleared in a year.
"Imagine having to do that with just an axe," said Storey.
But many men and families did — with some help from Indigenous people already there.
"Colony roads" led the way north before Cockburn brought rail and steam trains two decades later.
Logging and mills were big business at the turn of the 20th century as the natural resources of pine trees were felled and brought down the lakes to Gravenhurst and shipped off across Canada, the U.S. and overseas.
It also created a thriving world-class wooden boat-building industry, but also population growth and deforestation.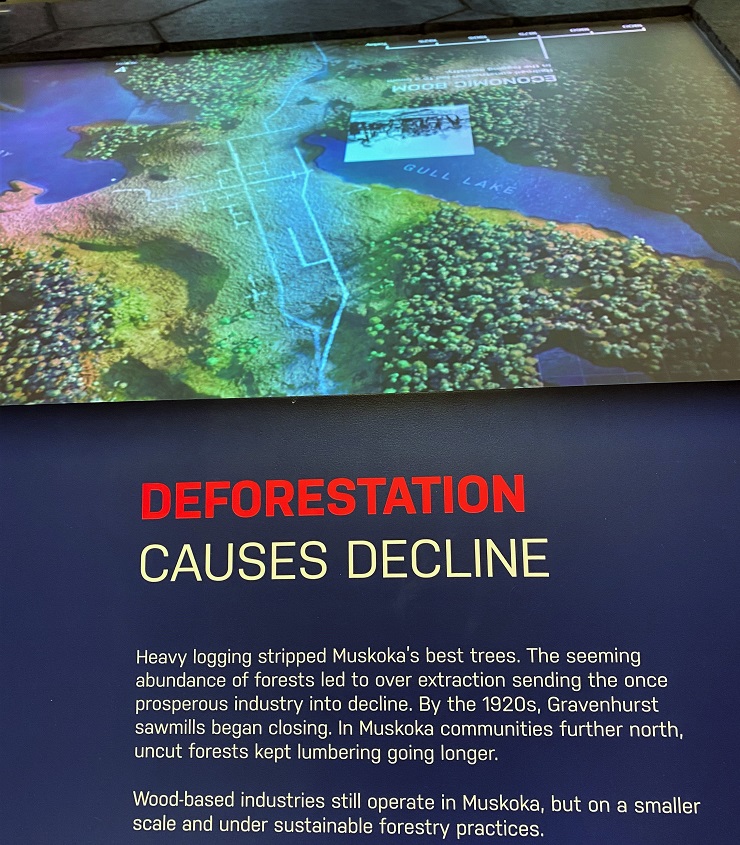 And as farming died the tourism and cottage boom took over as once it took two days to get to Muskoka and now it could be done within a few hours as roads improved and widened.
"Building communities," promoting "health and fresh air," said Storey in explaining more exhibits. "Then vacationland takes off — and the rest is history."
Part of that included "Cultural Life," "Industry" (lumbering, ice cutting, boat building, tanneries …) and today's eco tourism and hopefully a sustainable future.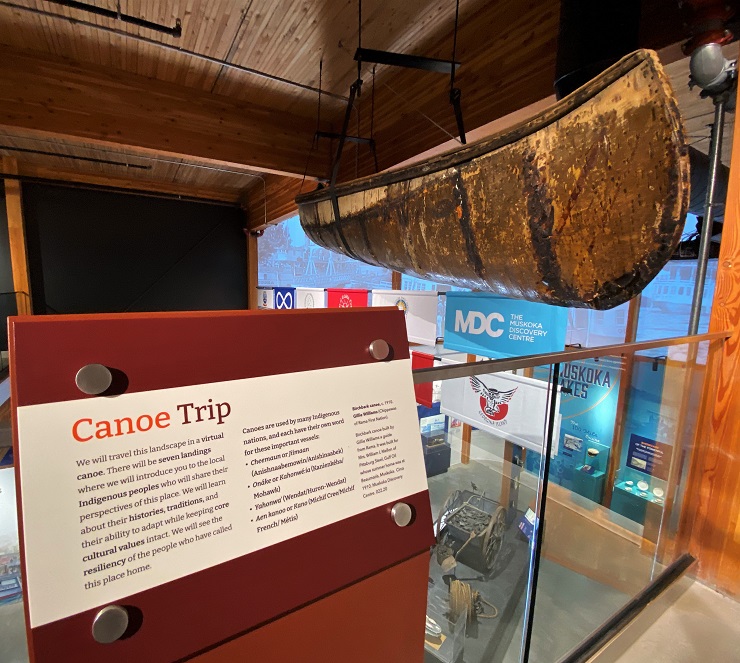 EARLY PEOPLE:
Honouring those who came before
The second storey commences with a "canoe trip" that makes seven "landings" along the way — each telling a unique part of the local Indigenous story.
Along with original aboriginal artefacts including a hanging birch bark canoe are several commissioned pieces.
First and most impressive is a four-foot-wide serving bowl and spoon representative of the "shared land.
Other pieces meant to bring "truth and reconciliation" are panels that include audio stations that allow visitors to hear First Nations accounts of their collective history including treaties affecting local lands, residential school experiences, native culture and their longstanding love, understanding and respect for water and the environment.
MPP Graydon Smith said he spent hours engrossed in the history of his riding.
For local history buffs Misko-Aki is a bonanza. An engaging way to spend any time and well-spent with friends and visitors to our home and native lands.
This is all in addition to the other exhibits at MDC, including a great water display from last year and other original local history displays as well as dozens of antique and classic boats in the water museum. There's also the interactive Kids Zone upstairs.
Entry fees are $24 for adults, $20 for seniors and $8 for kids 2-12. Ship passengers pay $15 and kids 12 and under with ship ticket are free.
A small price to pay for large understanding, enjoyment, education and piece of reconciliation.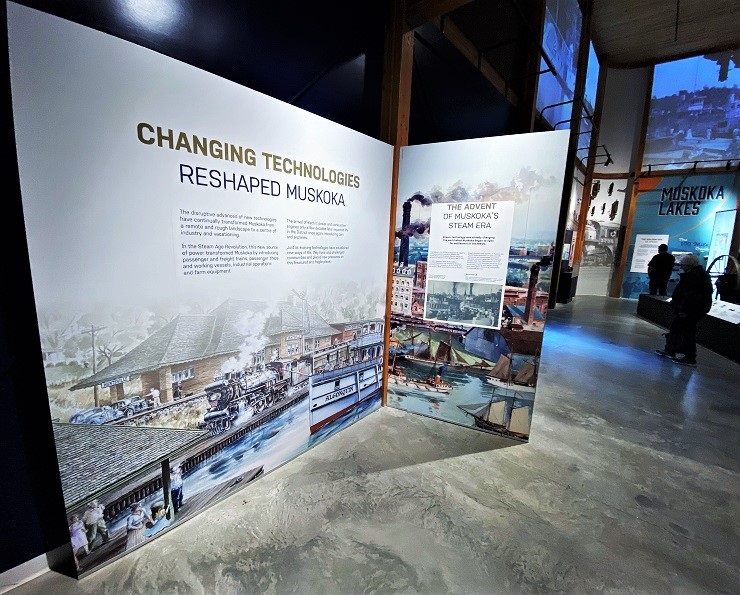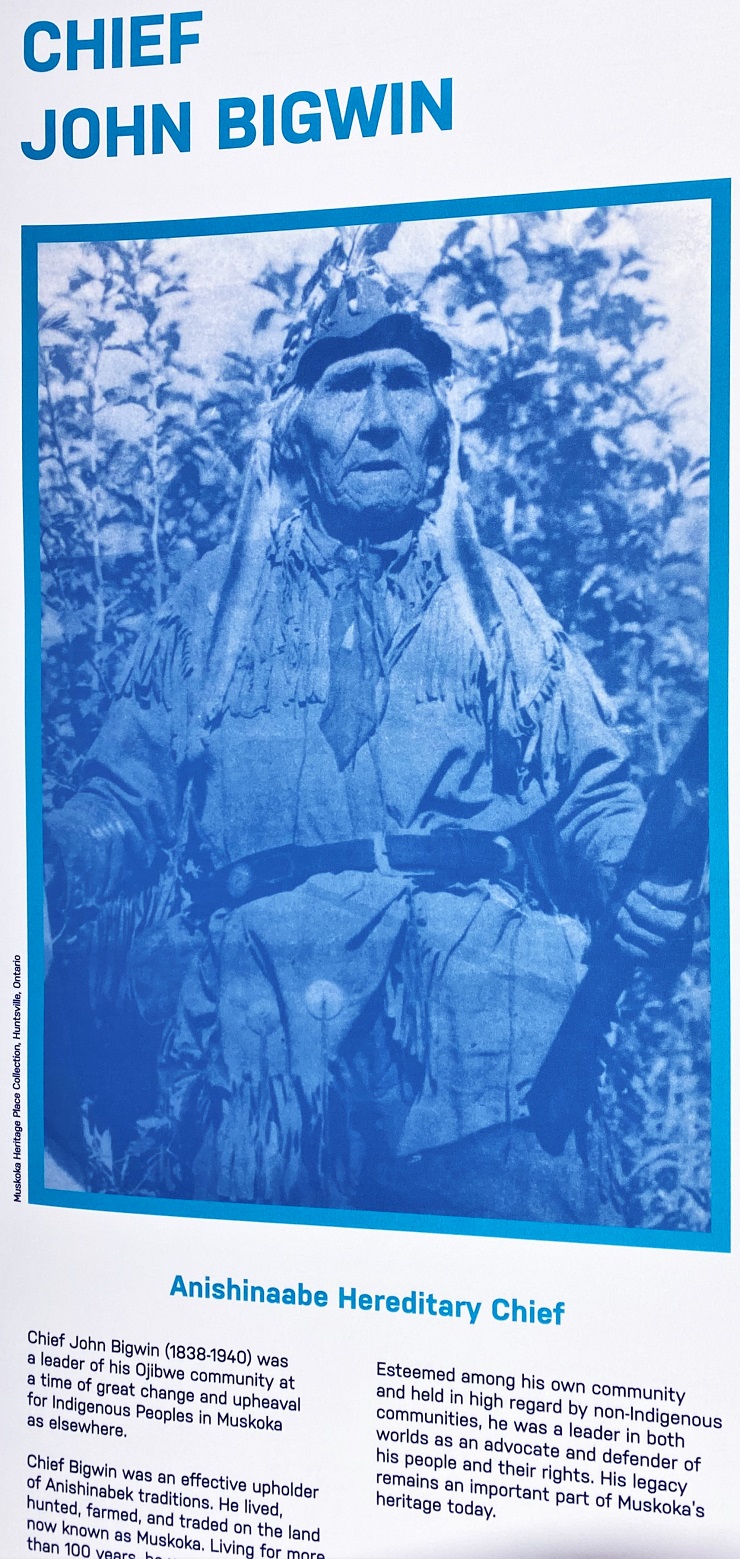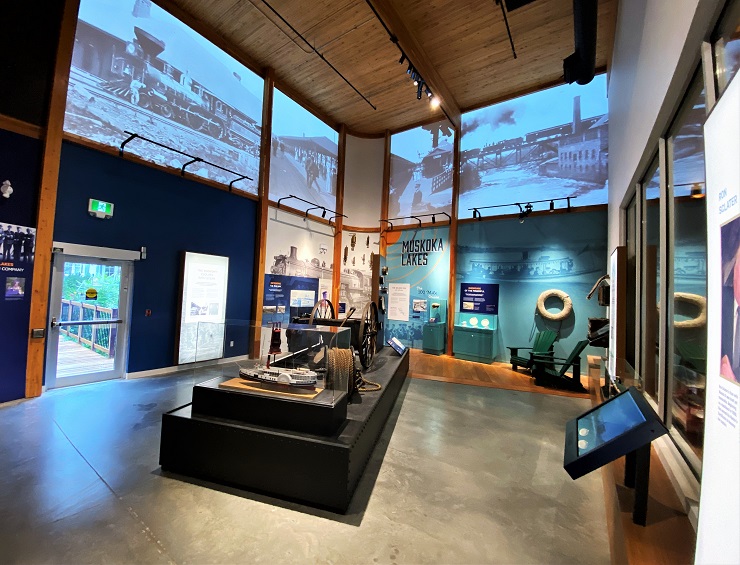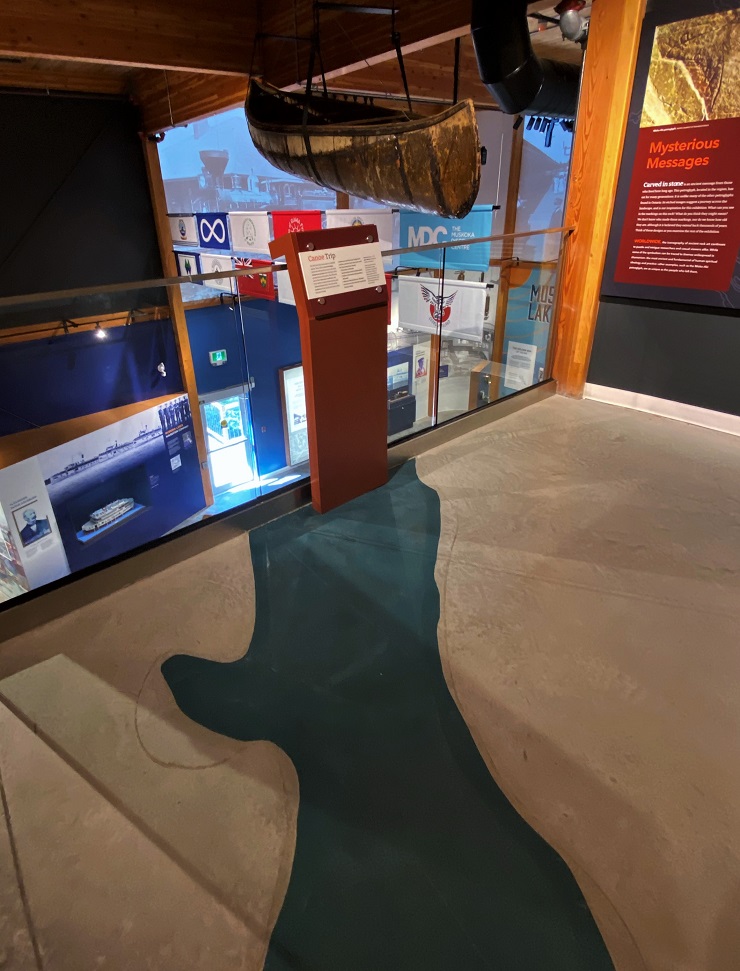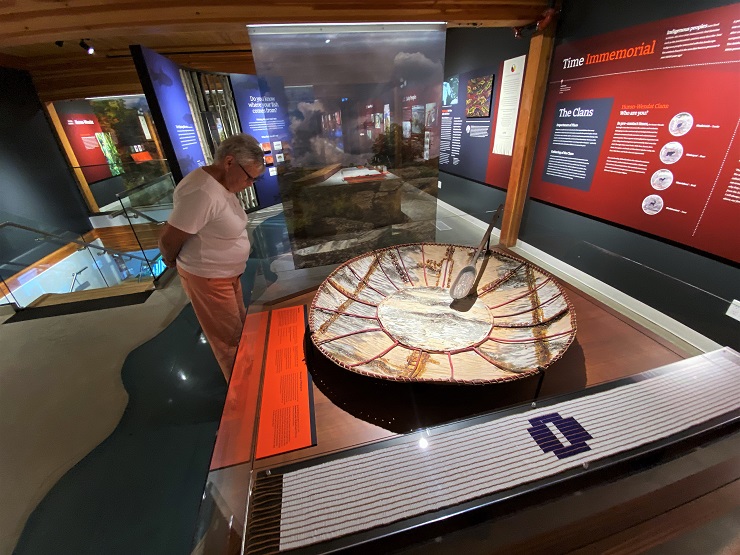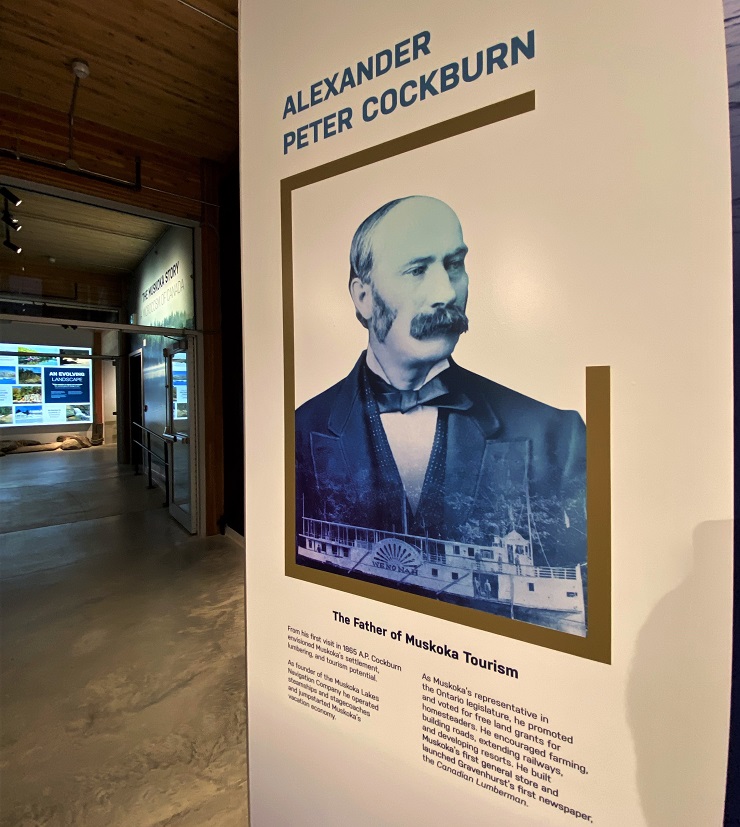 EMAIL: news@muskokatoday.com
30th year of 'Local Online Journalism'
Twitter: @muskokatoday, Facebook: mclairmont1
Leave comments at end of story
SUBSCRIBE for $25 by e-transferring to news@muskokatoday.com
Or go online to https://muskokatoday.com/subscriptions