Mark Clairmont | MuskokaTODAY.com
GRAVENHURST — Ontario's lieutenant governor hopes a new interpretive centre bringing local and Indigenous communities together in a "Confluence of Cultures" will help the country on its path to "truth and reconciliation."
"I certainly hope so," Elizabeth Dowdeswell said after cutting a ribbon on the multi-level, multi-million waterfront museum yesterday afternoon at the Muskoka Discovery Centre.
"It's really a demonstration of a community(s) coming together in collaboration, because it's so important. It's one of the demonstrations of how that can happen when a community recognizes its history — good and bad. But then decides a future is going to be resilient for all of us.
It's a great exhibit," she said of Misko-Aki (red earth), which officially opened after a two-month soft opening and tells two simultaneous stories or co-existence and co-habitation.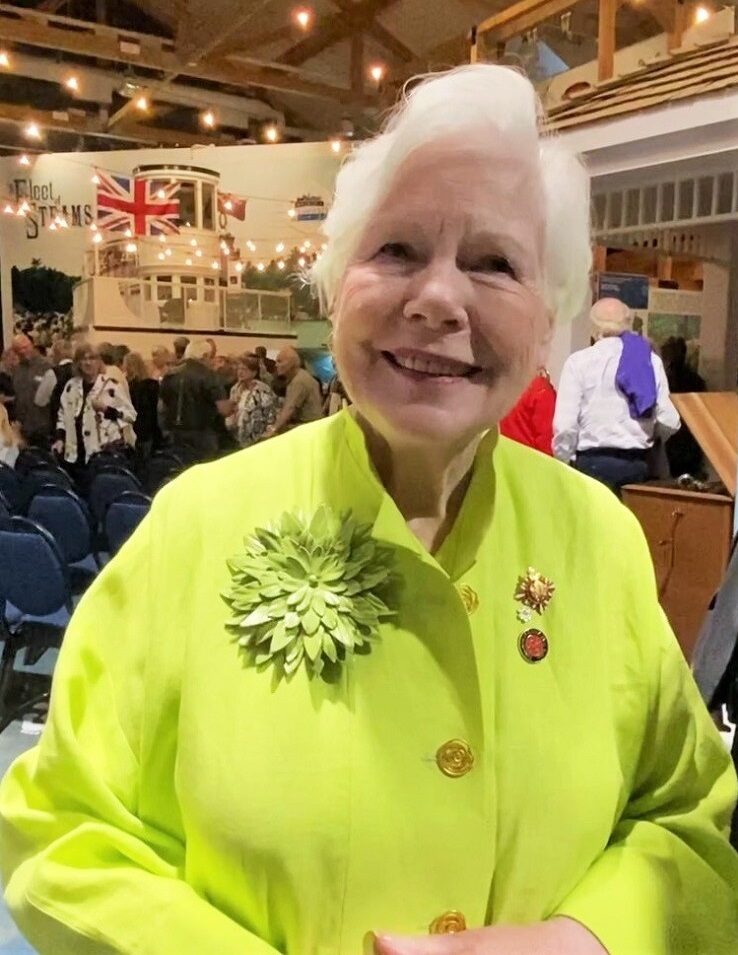 Dowdeswell said in her remarks, to large group of public, politicians and long-time Muskoka boats supporters, that today "we see behaviour not reflective of who we think we are" as Canadians.
So after spending the morning in Rama with Chief Ted Williams — and then touring the two-storey expanded museum beforehand — she was heartened: "It was so evident that this project was one of inclusion" with the participation of Indigenous elders and local experts and historians being sought out.
She had planned to visit both the Rama First Nation and Muskoka with "Jim" Bartleman, a former viceregal, who was born in Rama and grew up in Port Carling before he died Aug. 4 and who she said was so proud of his roots.
Dowdeswell said "the way in which this whole project has come together speaks to — I think — what we all need in these really difficult times, is finding ways to find a common cause and to really collaborate and bring people together. And that's why I am just so delighted to be here today.
"And that collaboration extends to the private sector, our philanthropists and also extends to everyday citizens who put up their hand and say 'this matters to me, my community and my neighbours … and therefore I want to do something."
That's been translated in to a multi-faceted storyboard of national level prominence that incorporates two cultures within one district and tells the history dating back 13,000 years and seamlessly fast-forwards it to recent centuries and today's evolving relationships.
The "past, present and future," said Dowdeswell.
"Important lessons," she said, "we should learn from the last three years or so."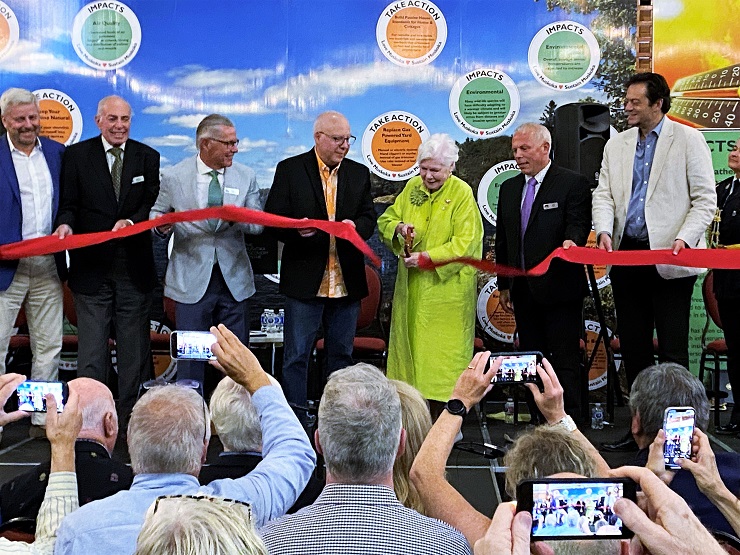 Put together with new technologies, she said those stories are now being told with such vivid and striking visuals that go directly to the heart of the new partnerships like this museum piece.
"It recognizes how much we don't about the Indigenous part of who we are as Canadians," Dowdeswell said. "The fact that the identity of Indigenous people and their history, past and present, are very much part of who we are and acknowledge now."
She said from what she saw and heard from Rama residents and councillors, four of whom were on hand, was that there was a "very real, genuine, sincere attempt to make sure that the story was done right. And that it was comprehensive and complete. That is so important for change because those stories are so important for us."
She said people will come away "with a sense of pride about who we are."
That vision and collaboration has been stunningly woven together in a tale that embraces Muskoka, Rama, Wahta and other First Nations across the district as white pioneer settlers moved into and expanded the local population beginning mostly in the mid 1800s as steamships and rail arrived to help enhance and forever alter the area good and bad.
Dowdeswell concluded saying Bartleman would "be so proud" of what has come about and she "looks forward with a sense of confidence to a vision of this country that she knows is caring and can be better."
Lake of Bays Mayor Terry Glover, a member of the district's Indigenous panel, said it was a story-telling long over-due and that he was "glad people are talking about it."
"Things were said that had to be said."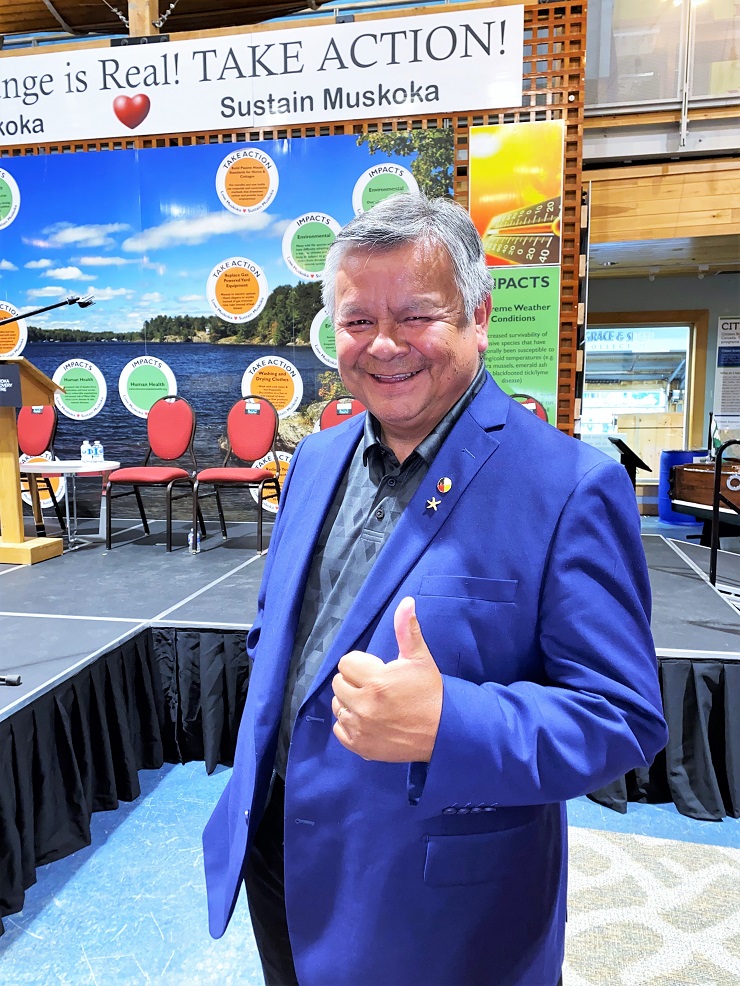 Chief Williams said Bartleman had sent him "a letter of support" for the project three years ago, a year after talks first emerged about the joint initiative with the Muskoka Steamships and Muskoka Discovery Centre.
"He was all in favour. He had a great affinity for Muskoka, because he grew up here."
But Williams said it took time to "build a relationship" of working between the two sides to encompass the visions both sides wanted to achieve.
In the end, yesterday he said he was "pleased" with the "culmination of their efforts" — however not until first talking to elders and "educating them on how we do business."
Williams said that while Rama First Nation had in some ways thought of telling its own story, the impetus to do so came with this new partnership.
"It all started to come together and became a thing of beauty."
But "it wasn't easy, it was difficult" at times collaborating and cooperating on the joint telling of their individual stories.
Now Williams said they've built a "strong relationship. And that's what happened.
"What you have going on here is a partnership — a collaboration — between the Indigenous community and non-Indigenous community to tell a story.
"To tell the truth the beneficiaries of that are Muskoka, Muskoka residents, Ontario residents the Ontario public.
"Because there are educational components that are going to feed in to the whole truth of the area. And that has an impact on other areas and with other with First Nations municipalities about what can be accomplished. How the Indigenous community works with the non-Indigenous community to reach a benefit."
Lieutenant governor talks about moving experience.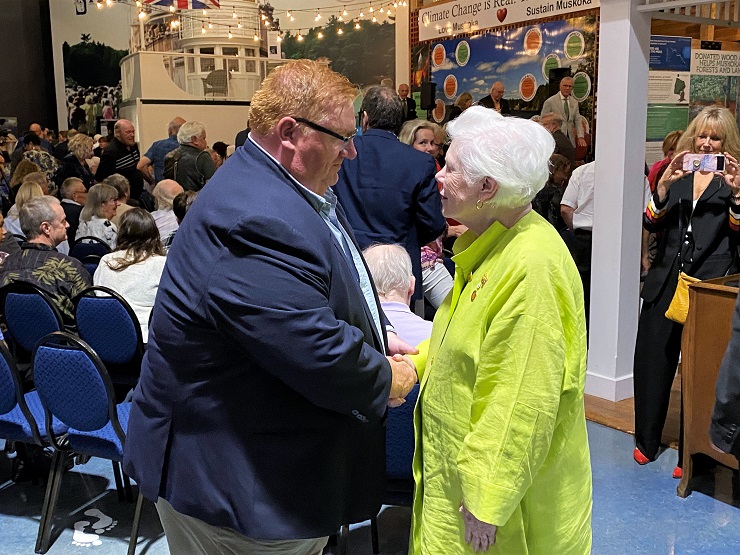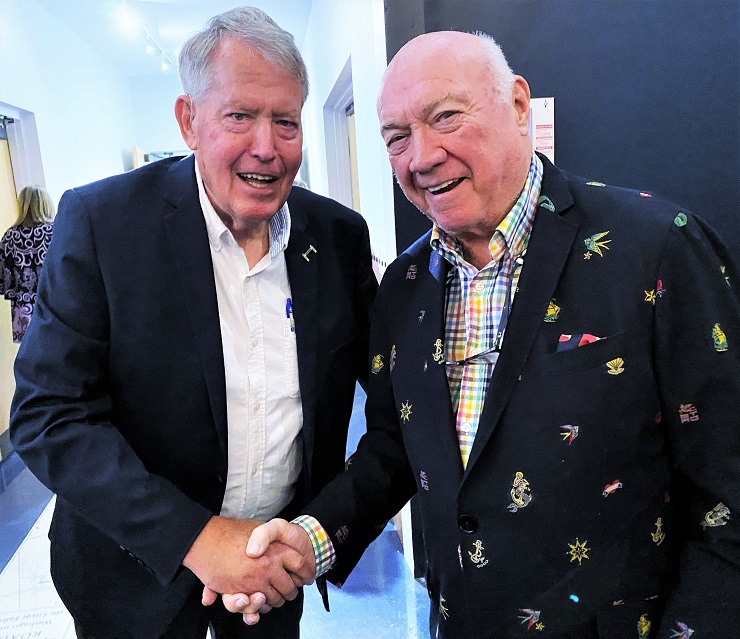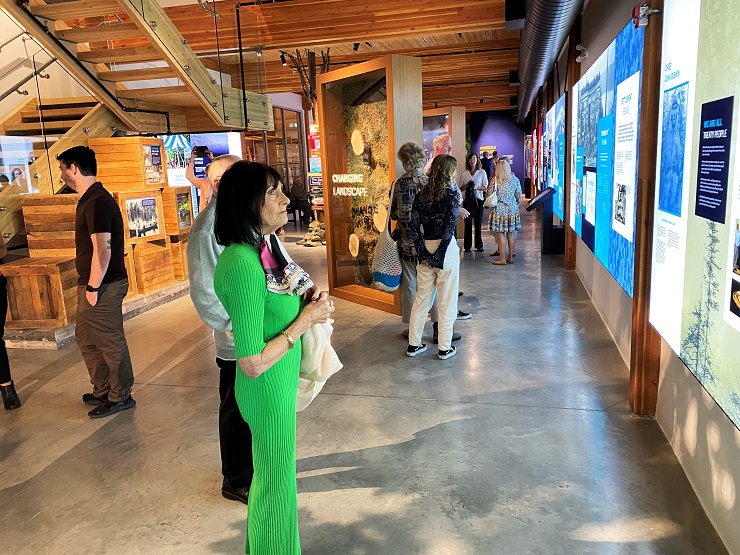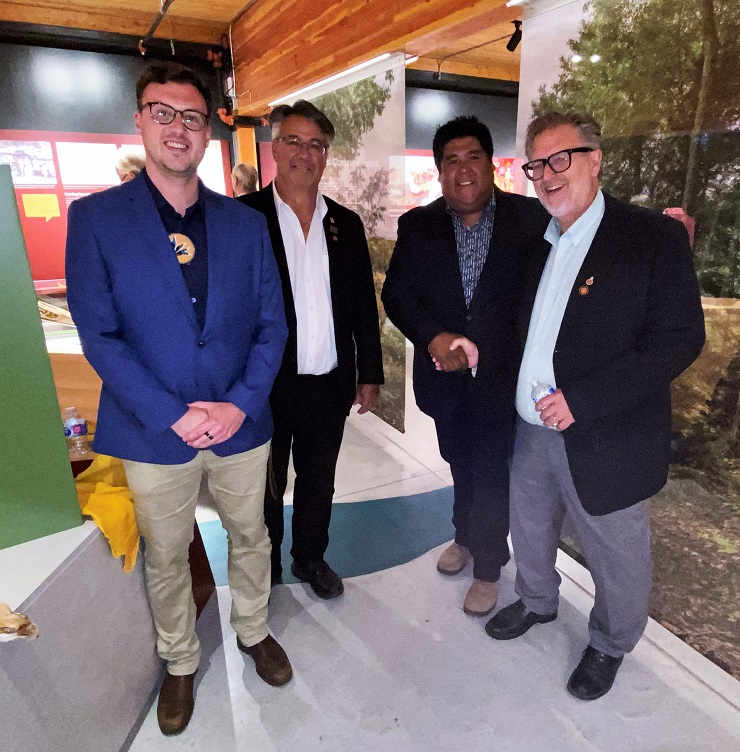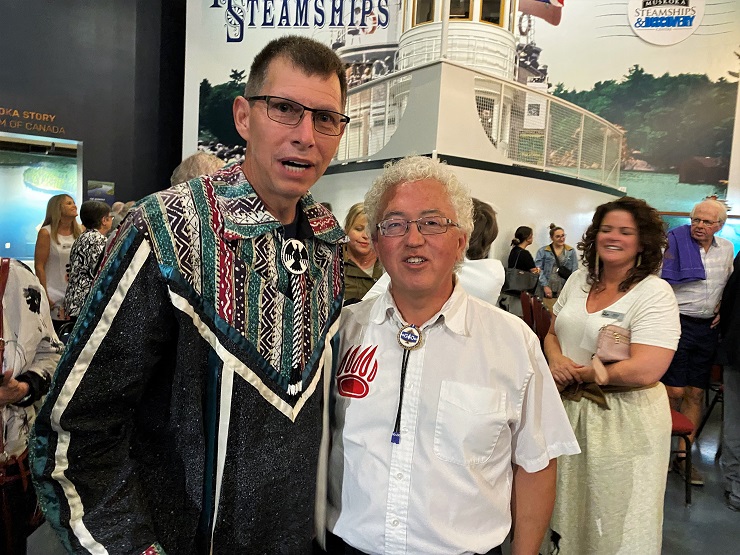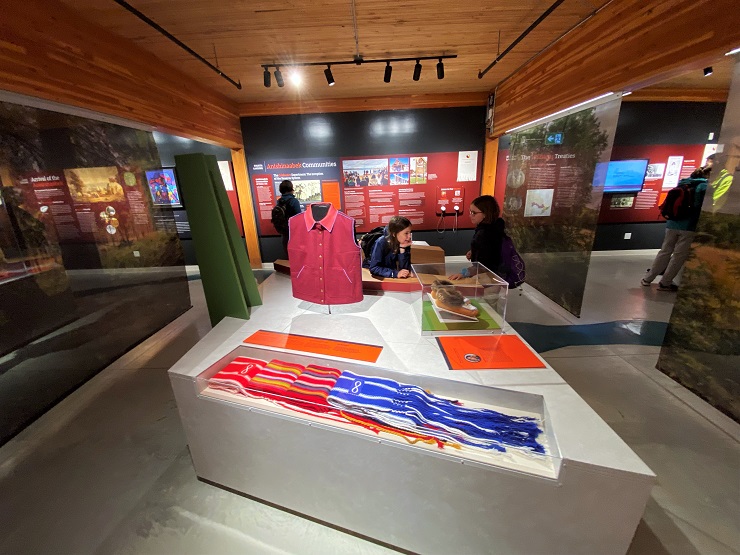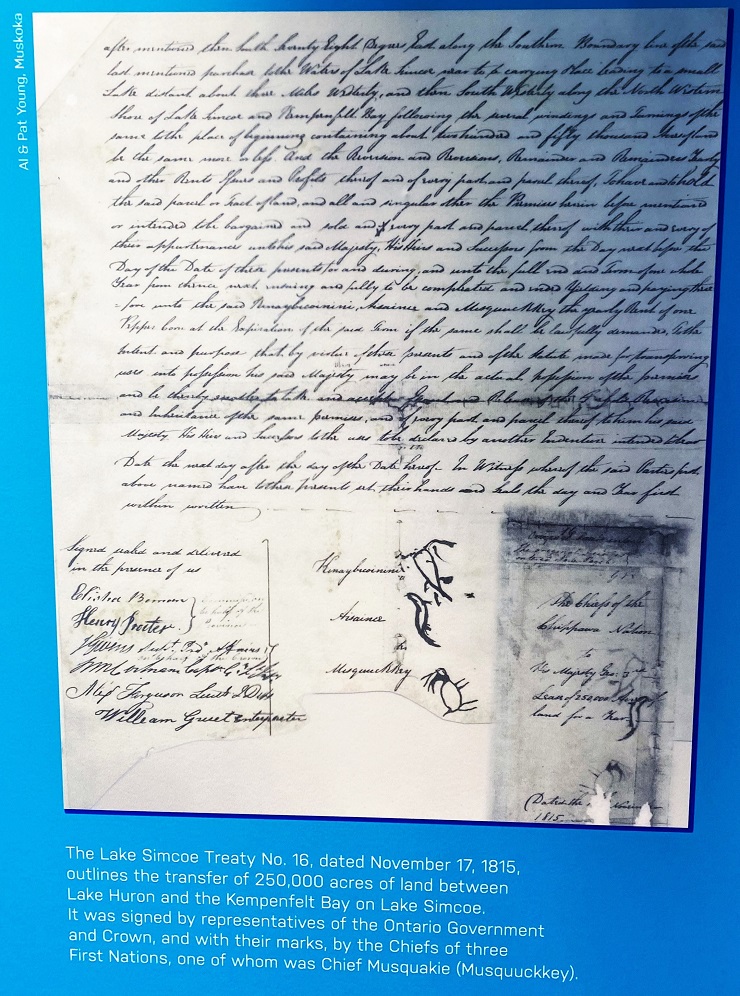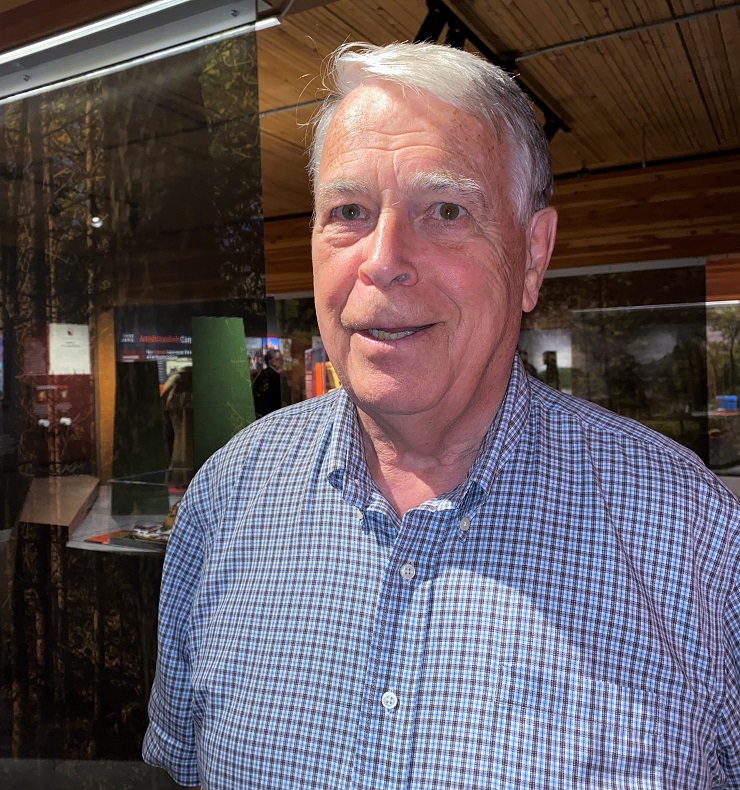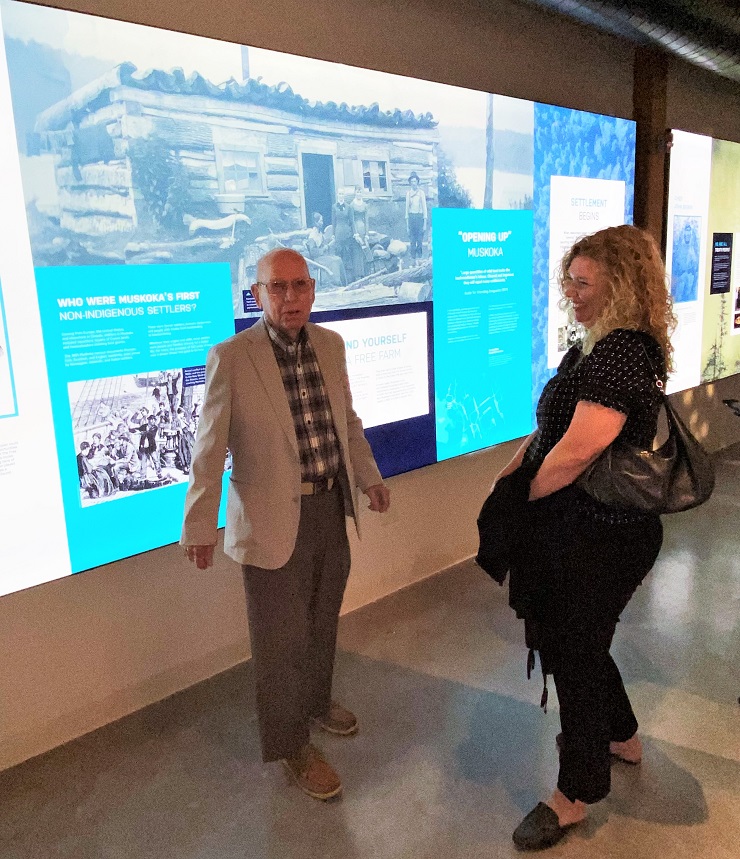 See more photos, a story and tour of the new exhibit
in the days to come at muskokatoday.com.
EMAIL: news@muskokatoday.com
30th year of 'Local Online Journalism'
Twitter: @muskokatoday, Facebook: mclairmont1
Leave comments at end of story
SUBSCRIBE for $25 by e-transferring to news@muskokatoday.com
Or go online to https://muskokatoday.com/subscriptions