Mark Clairmont | MuskokaTODAY.com
BRACEBRIDGE — Gary Denniss describes himself as a: "Wedding officer, funeral celebrant, giver of historical talks, minister and piano teacher."
He's really more of an author.
Born in 1944 he's now written 44 books on Muskoka history.
His latest is "Muskoka Memories 104."
If you loved his first 43 you'll love this one as well.
And his love for the district is written on every page, a collection of notes and anecdotes that further touch on the families and settlements — some long gone — that pioneered north of the Severn River.
You'd think that after so many previous books Denniss would have covered a lot of that territory.
But at 79 and mostly just a bad back the retired school teacher is still going strong looking for more stories to tell.
Something I can relate to.
There are contributions by Rev. Alfred Tyrer about life in Stisted Township and beyond.
And pieces about Dr. Samuel Bridgland, "a beloved physician turned politician;" and Edmund Senior, a family man who cared for you sole."
Memories of Cottaging in Brackenrig, by Donna Upham; Monument the Pioneer Chief Chiefs "the 15th year of Gibson Reserve (Wahta); and the Life of John Ewart Lount, "one of Muskoka's best pioneers."
The Bracebridge Public School fall fair, sacred church music, Ufford, Sinclair Township, three one-room school houses, Lorne's Marketeria, cottaging in Brackenrig, Lake Craft Boats and the Fraser family from Scotland are among the interesting tales in the book 112 page book.
The final three pages of which are written by my father, Hugh Clairmont, a well-known editor, publisher, musician, businessman and inventive entrepreneur.
He writes how: "War Film Solves Puzzle at Nazi Camp."
Another among dozens of interesting stories great for late summer reading.
Check the Owl Pen Book Shop in Bracebridge and the Muskoka Discovery Centre in Gravenhurst for copies of many of Dennis's books. Or email him at garydennis44@gmail.com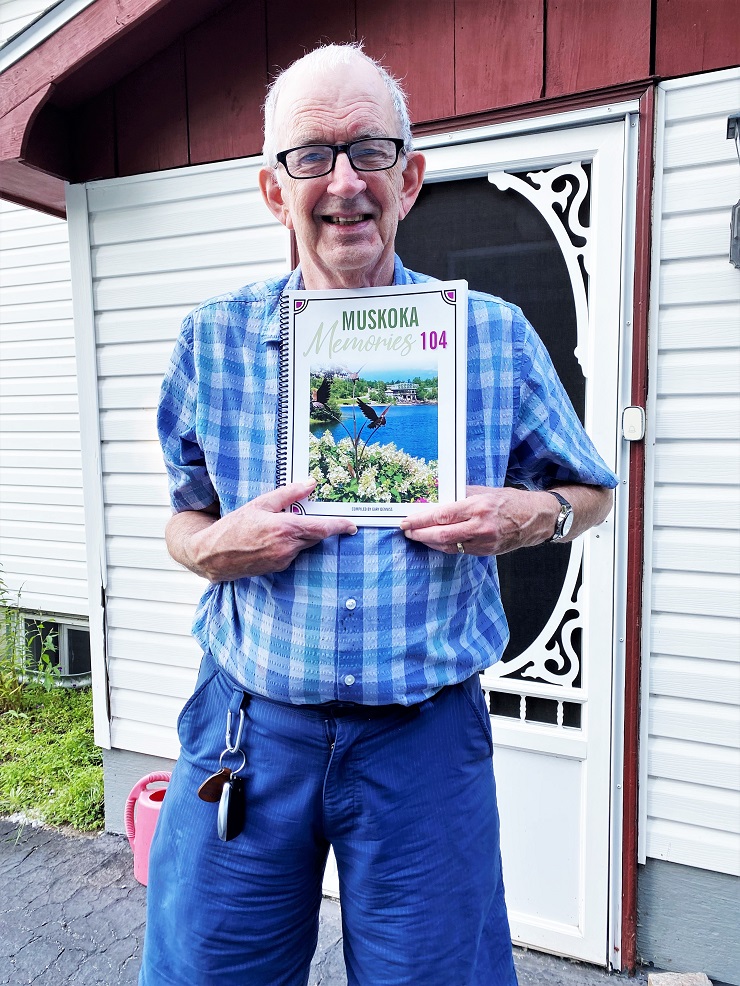 EMAIL: news@muskokatoday.com
30th year of 'Local Online Journalism'
Twitter: @muskokatoday, Facebook: mclairmont1
Leave comments at end of story
SUBSCRIBE for $25 by e-transferring to news@muskokatoday.com
Or go online to https://muskokatoday.com/subscriptions