Mark Clairmont | MuskokaTODAY.com
BRACEBRIDGE — The Bears are coming back.
Jr. C hockey is on schedule for soon after the new Bracebridge arena/library complex opens in fall 2024.
Dave Veitch would like to see camp open up a year next month.
But his older brother Ken Jr. thinks that's a tad optimistic.
Nonetheless the brothers are certain a resurrection of the storied team will happen at least the year after.
They're getting up a Facebook page this week and next week they've got a town hall meeting planned at the old arena the home to many intermediate and junior championships dating back to 1948.
Its junior glory days were 1970 to '82.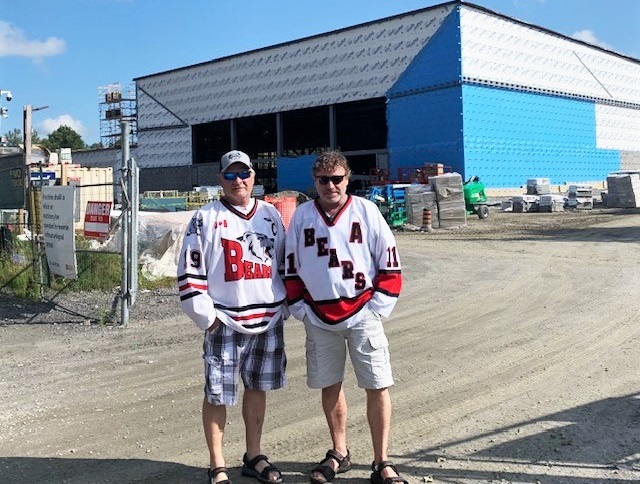 Ken Jr. was a member of the last team in 1982. Younger brother Dave had to play with the Huntvsille Jr. C team when the Bears folded.
Now they are teaming up to bring them back after a couple of other attempted junior teams tried and failed.
They both love Jr. C hockey because it's a mix of mostly local players with a few imports.
"We went to Stayner to see a game," said Dave "and we thought why not bring back the Bears."
So after reaching out to the Provincial Junior Hockey League, which governs 60 Jr. C teams and divisions after an amalgamation of eight leagues in 2016, they decided to form a group to proceed.
They expect to be in a division with Huntsville, Peterborough, Orillia, Alliston, Stayner and Innisfil to keep travel close to home and costs down.
Players would be 17 to 20 with four overage 21-year-olds.
Dave says it will be again be "community" initiative with him as president and Ken Jr. taking care of the PR.
They've already hired a director of hockey operations, Ken Jr. said yesterday.
And they're looking to fill all the other volunteer roles in the non-profit hockey organization.
"We've already had overwhelming support," said Dave, "from everybody we've spoken to, including sponsors."
And including the Town of Bracebridge that has incorporated a junior dressing room at the Muskoka Lumber Community Centre, which Dave says is ahead of construction.
The Bears alumi association has also endorsed their proposal.
Dave, who is a construction project manager with Hummingbird Hill Homes, says he'd like to help young players in school also get into apprenticeship program training while playing.
For now you can reach the Veitchs at bracebridgebears2024@gmail.com
Their website will also be up shortly.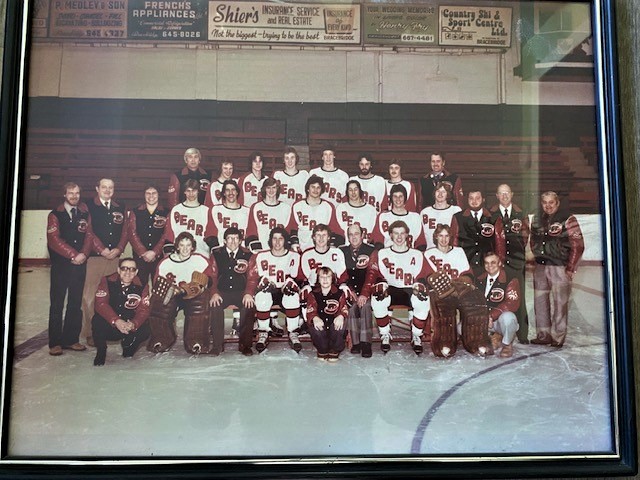 EMAIL: news@muskokatoday.com
30th year of 'Local Online Journalism'
Twitter: @muskokatoday, Facebook: mclairmont1
Leave comments at end of story
SUBSCRIBE for $25 by e-transferring to news@muskokatoday.com
Or go online to https://muskokatoday.com/subscriptions