Mark Clairmont | MuskokaTODAY.com
GRAVENHURST — Reunions are popular this summer — especially among elder baby boomers.
Those who haven't seen each other since pre-pandemic — or who fear opportunities won't arise often enough before death notices.
But spirits were up at the Muskoka Wharf yesterday afternoon as a few dozen old friends from town and school gathered under cover at the Lions Pavilion in a quick change of venue after weather threatened Gull Lake Rotary Park.
The Brown Bag Lunch, it turned out, wouldn't have been soggy anyway as the sun shone and brought smiles to old faces.
An older crowd, they were still happy to see one another — even if more than a few appreciated the "Hello, I'm …" name tags affixed to most shoulders.
Jane Templeton, who stepped in for original organizer Betty Allen, hastily arranged the last minute location change and left Rusty Draper directing traffic to late-comers at Gull Lake. Many didn't see her morning email advising the east to west lake move.
Rusty, his cousin Rodger King and Judy Corosky were up from Orillia.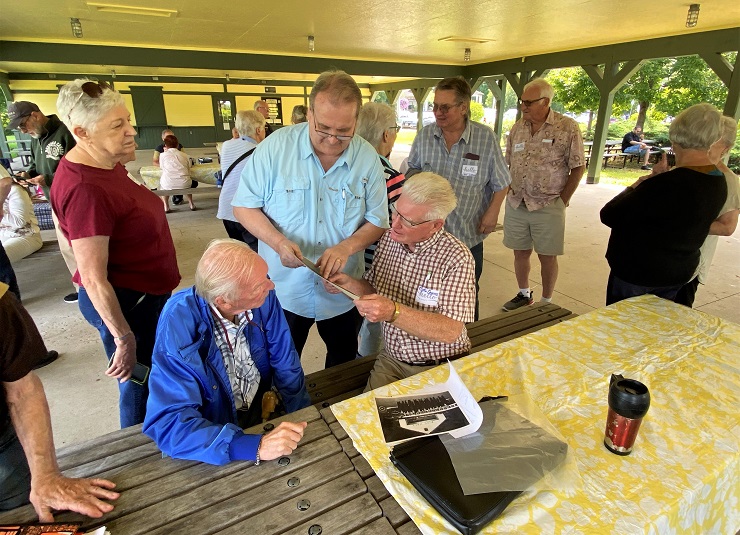 Nonetheless many memories were rekindled and most friends reacquainted long enough to chat about past, present and some the future.
Mike "Legend" Barnes brought some old photos he wanted to affix more names to.
Ron Adams was just one who updated about a number of deaths of prominent family members like his recent late brother-in-law former fire chief Lorne McNeice.
Tim Montgomery noted last week's passing of Doreen Forsythe at 96.
Rob Graham was in town from Waterloo to collect a dining room table after his mother Ruth (Brown) Graham also died last week. Her service is Monday at Cavill's.
Catching up was the purpose and comings and a lot of goings were the crammed in to a couple of fast hours.
Dan Middlebrooks, who moved back from California, and recently-retired Bob Langill came up from Toronto when they heard about the reunion.
Old family names came up a lot — including Wynne Terrelly's whose daughter Evelyn who also moved "home" to Pine Ridge from Thornbury where she had a large acreage on an apple farm.
If you grew up in Gravenhurst in the 1950s you'd have been right at home here.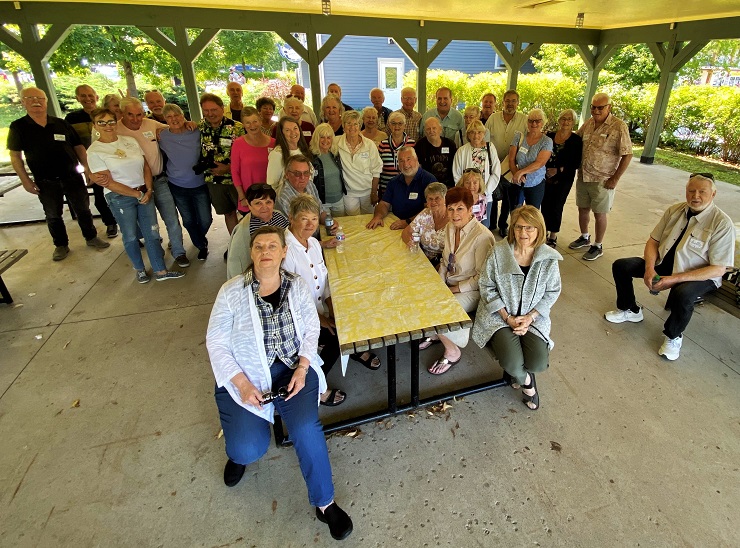 Templeton said plans are to grow the group a little more next year — and perhaps hold it on a weekend.
In the meantime friendships were renewed and sustained and strengthened in just seeing an old girlfriend or chum they grew up with.
There were a lot of hugs.
Something they couldn't do the past three years since the last reunion.
And possibly for the last time.
Templeton added to Allen's mailing list and plans a Facebook to stay connected.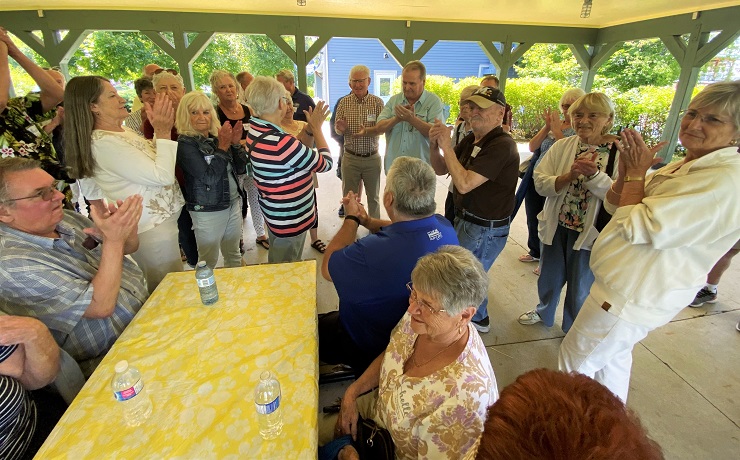 EMAIL: news@muskokatoday.com
30th year of 'Local Online Journalism'
Twitter: @muskokatoday, Facebook: mclairmont1
Leave comments at end of story
SUBSCRIBE for $25 by e-transferring to news@muskokatoday.com
Or go online to https://muskokatoday.com/subscriptions