Mark Clairmont | MuskokaTODAY.com
GRAVENHURST — Give peace a chance.
That's what optimistic art students at GHS are painting.
The Rotary Club has embarked on yet another installation at Gull Lake Rotary Park and the Grade 9 class — brushed up on their paint skills — and is all over it.
When Rotarian Kay Godden asked the high school for help with the club's 'Peace Pole' project they got teacher Aimee Bulloch to form a team to paint five more distinct poles to complement the focal white pole that will be erected this spring at Rotary's Rock Garden.
She has experience with Rotary organizing the Empty Bowls food bank fundraiser.
"Normally I wouldn't assign a project like this to young students, but they're such a great group it was easy for them to do."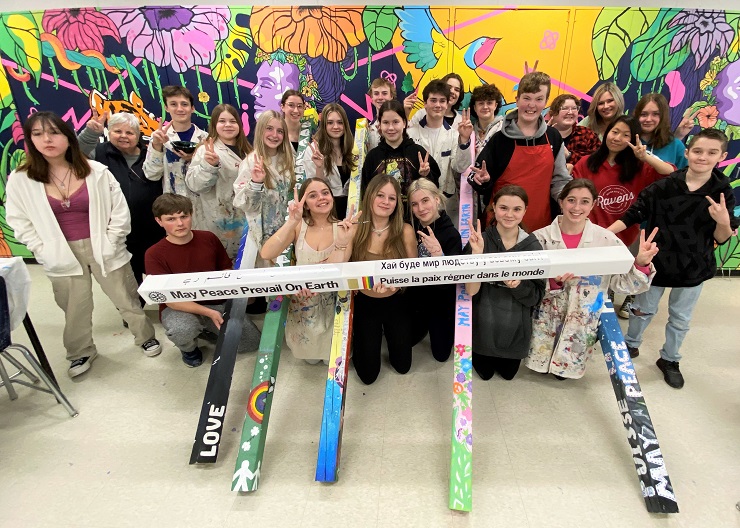 Godden, chair of Rotary's World Services avenue of service, bought the eight-foot centre piece that has several languages with the words 'May Peace Prevail on Earth' inscribed on it, including in English, French, Chinese and in Inuit and Indigenous languages.
There is also acknowledgement on it with a Braille plaque and a rainbow flag.
She says it's part of Rotary's ongoing drive to bring peace to the world.
The extra poles and paint were donated by Rotarians.
The game students took up the exciting challenge by coming up with their own various interpretations on the theme and what it means to them and their future.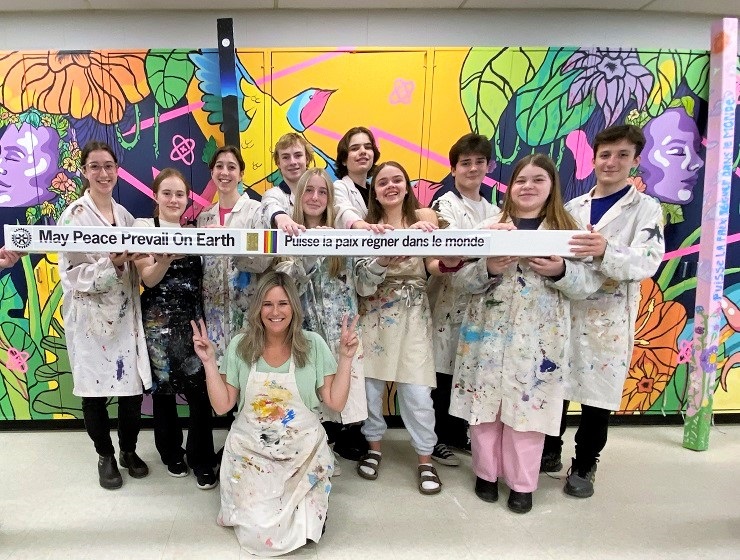 After Bulloch got them to research the topic the 14-year-olds set out on paper — yes paper and not computers — to surround the poles on all four sides with different designs that still conveyed the same message of hope.
"Peace should be on everyone's mind, said Sarah Poirier.
"Everyone should have a little peace in their life," added pole mate Taylor Ferguson.
The war in Ukraine was on Karen Lim's mind, when she put brush to pole the past two weeks.
"I don't think people should suffer the same consequences that people brought upon them."
One pole has the signature phrase written in Ukrainian.
Poles included lots of peace and love signs, big white doves, native symbols, water, flowers, skies — and American sign language.
The poles — laminated to protect them — will be erected once the ground thaws and an appropriate installation can be arranged at the town park, including participation by the school band and other appropriate ceremonies.
The Rotary Club has adopted the park in and has contributed numerous additions to it like the playground equipment, rock garden, the picnic shelter gazebo, the pathway from it to the waterfront and a Frisbee golf course.
Their 85th anniversary project expected to open this summer is the Rock the Barge amphitheatre seating on the hill in front of the stage.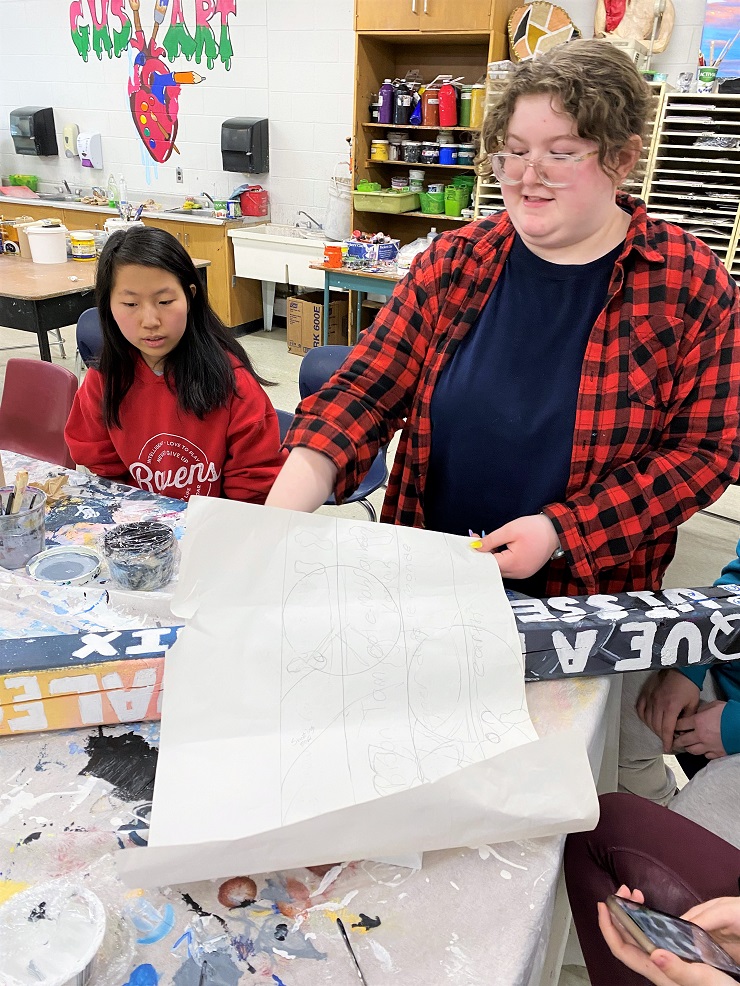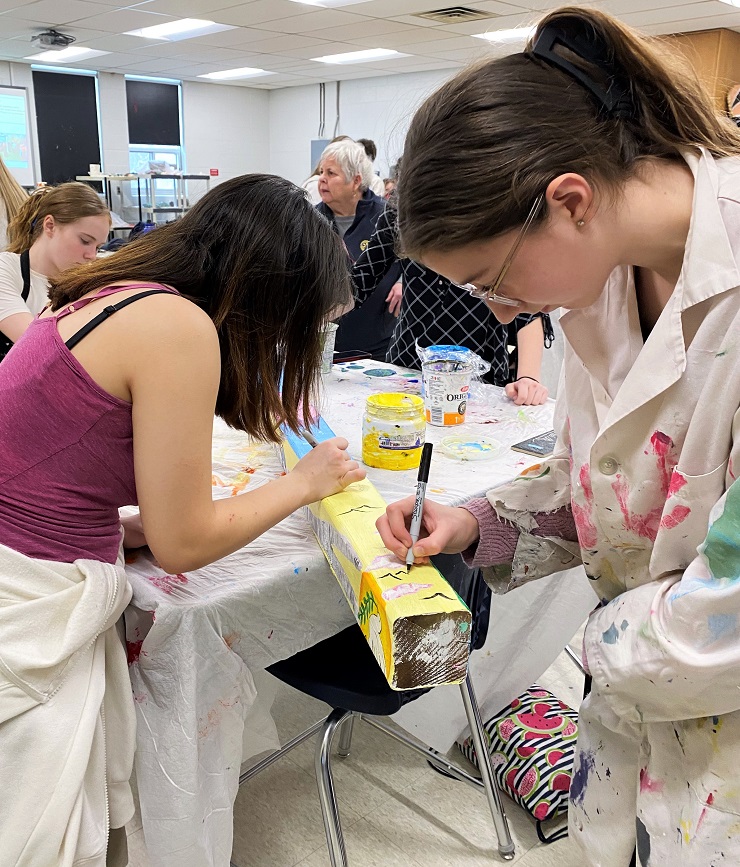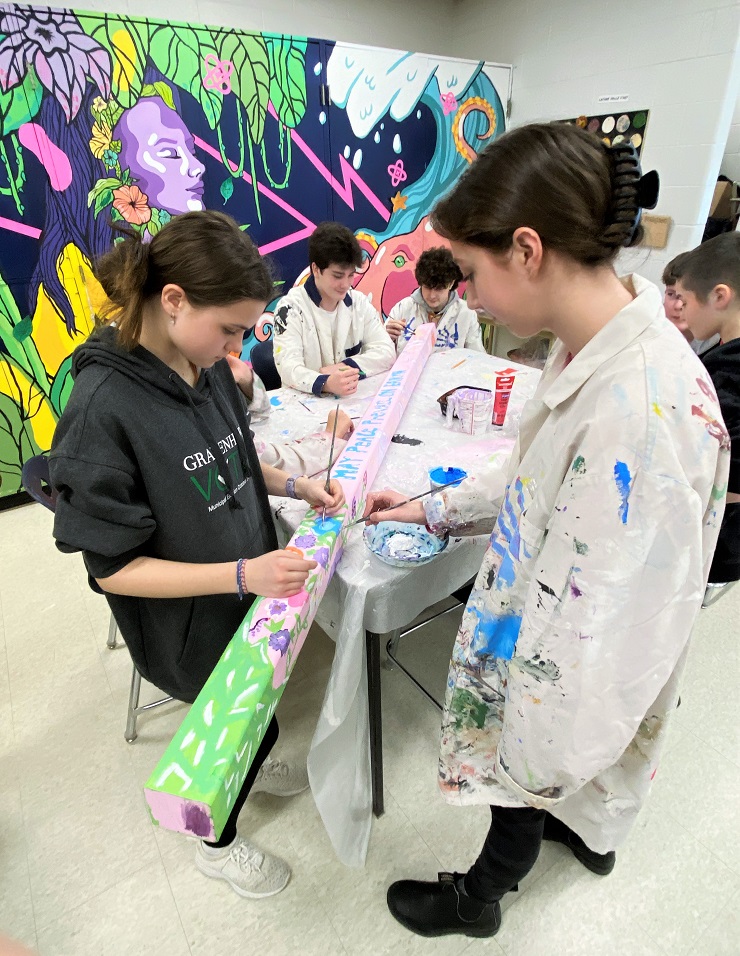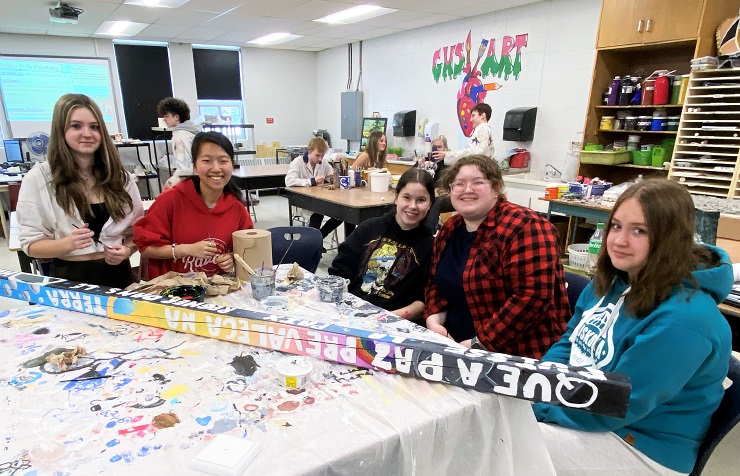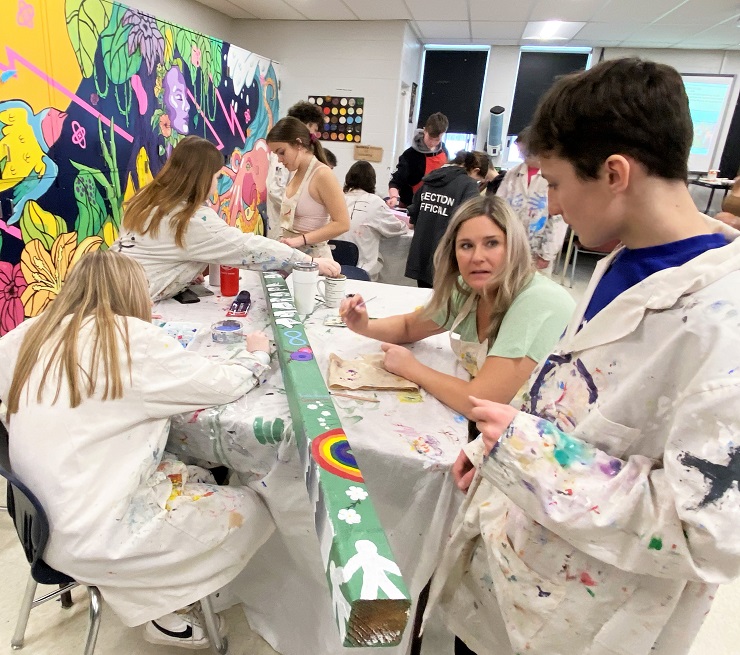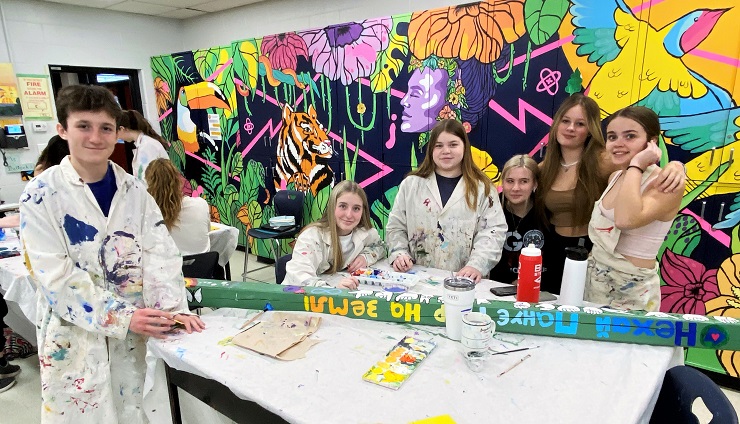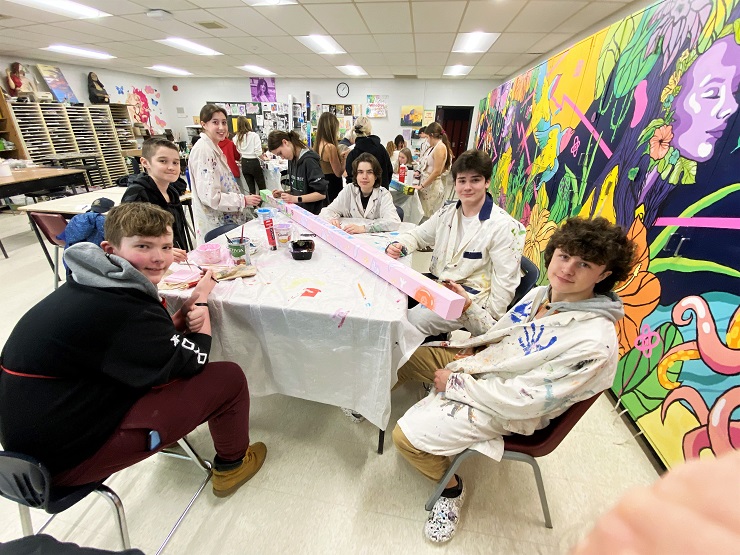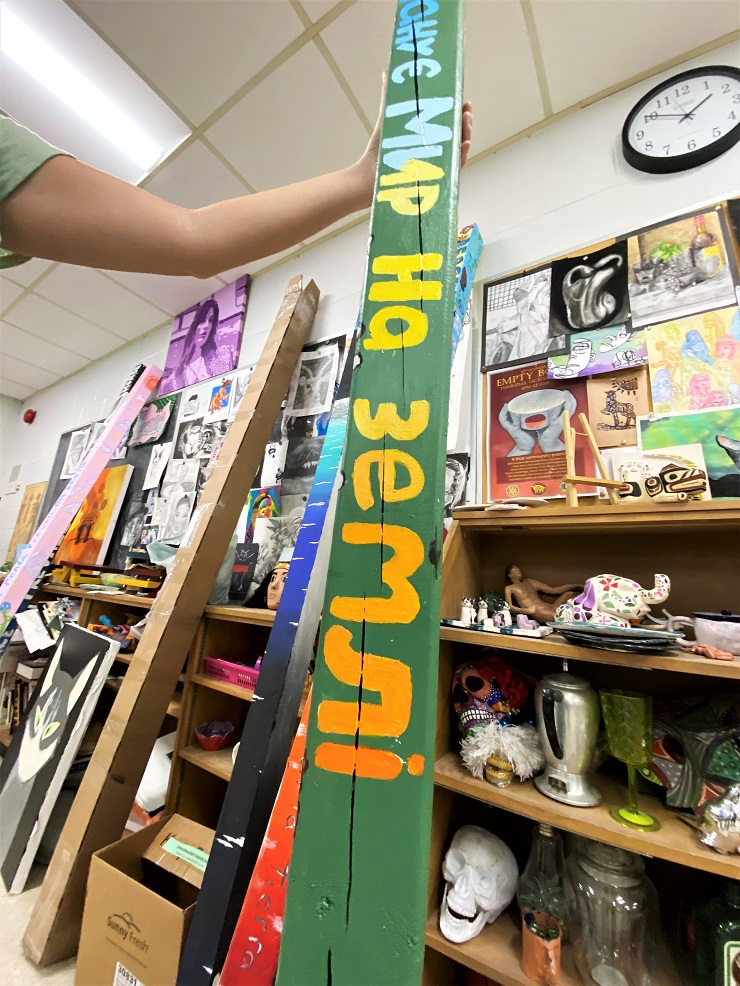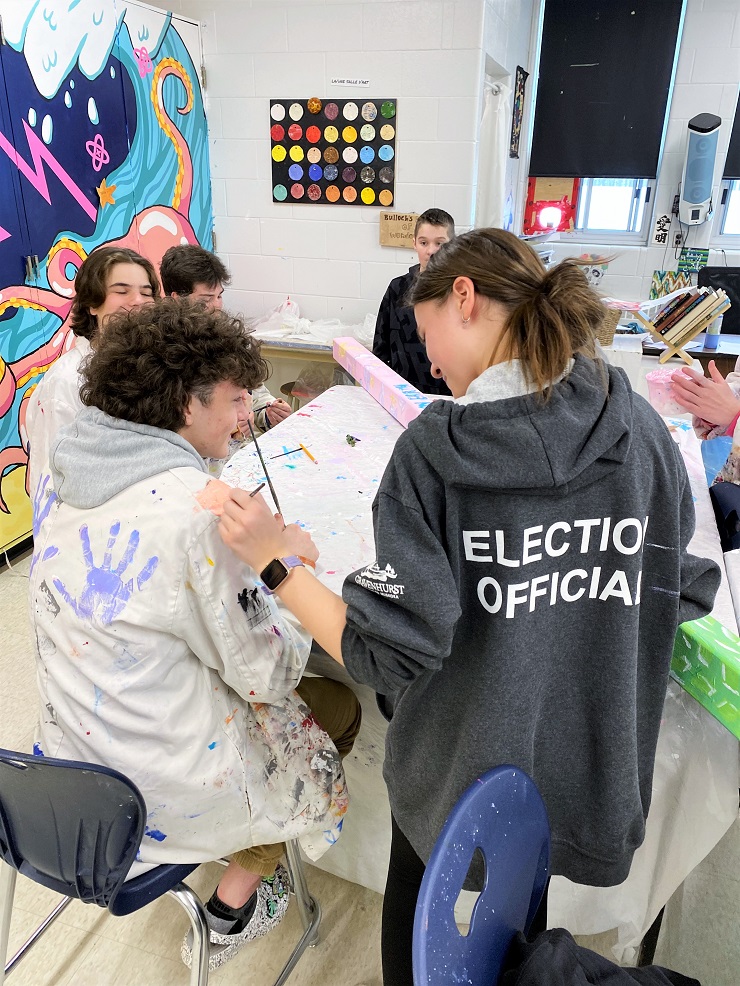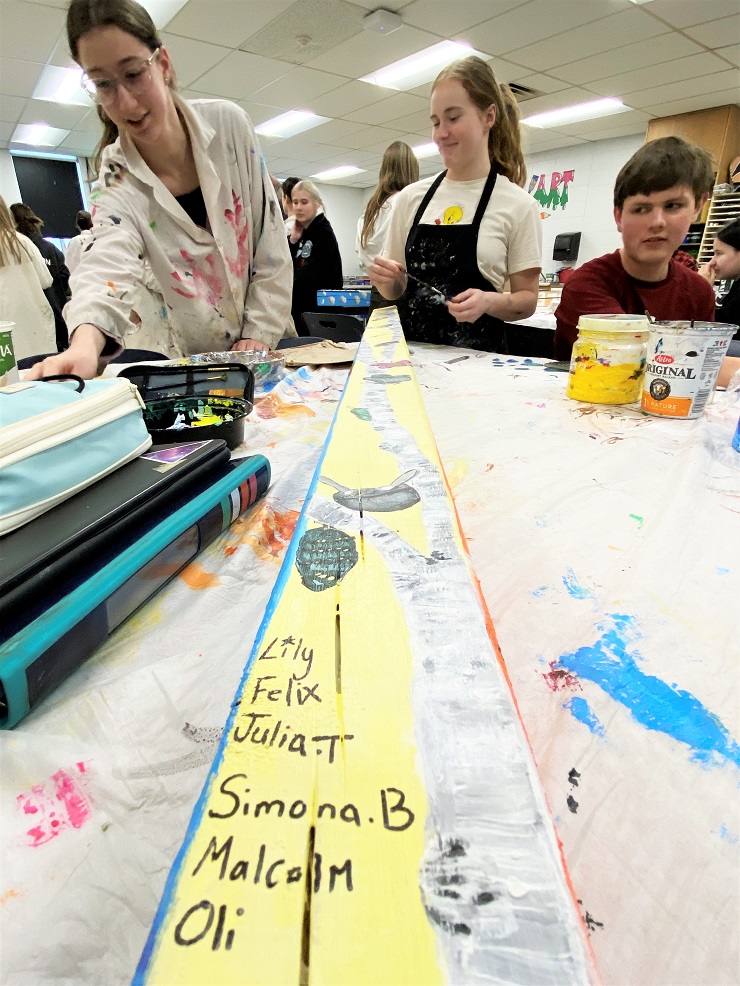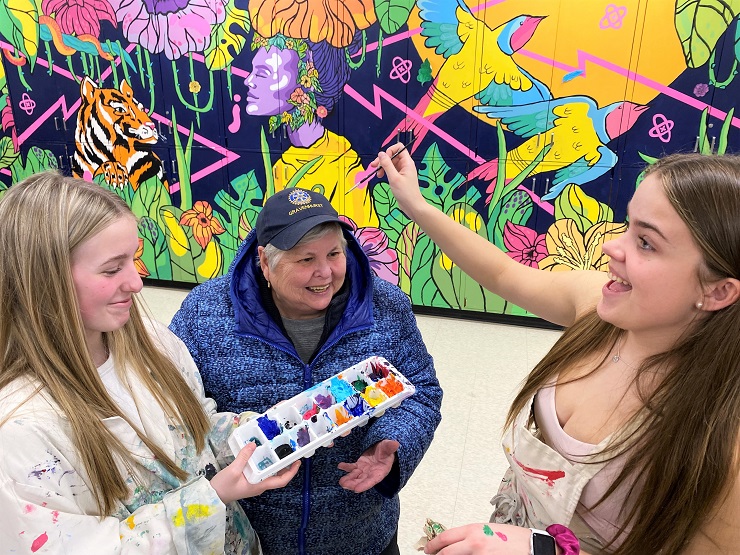 EMAIL: news@muskokatoday.com
29 years of 'Local Online Journalism'
Twitter: @muskokatoday, Facebook: mclairmont1
Leave comments at end of story
SUBSCRIBE for $25 by e-transferring to news@muskokatoday.com
Or go online to https://muskokatoday.com/subscriptions