Mark Clairmont | MuskokaTODAY.com
BALA — Some of Muskoka's best hockey players have come out of west Muskoka — like the Mortimers, Metcalfes and McMullens.
Many of the teams over the decades have been sponsored the Royal Canadian Legion branches around the lakes.
So the rivalry for championships between Bala, Port Carling and MacTier can be truly game.
Throw in a team from Gravenhurst and you've got a four-day, four-way tournament that saw some of the top men's teams and players in west Muskoka sorting it out on the ice for supremacy this week in the first Poppy Cup tournament hosted by the Bala Legion Branch #424.
It was beer league hockey at its best.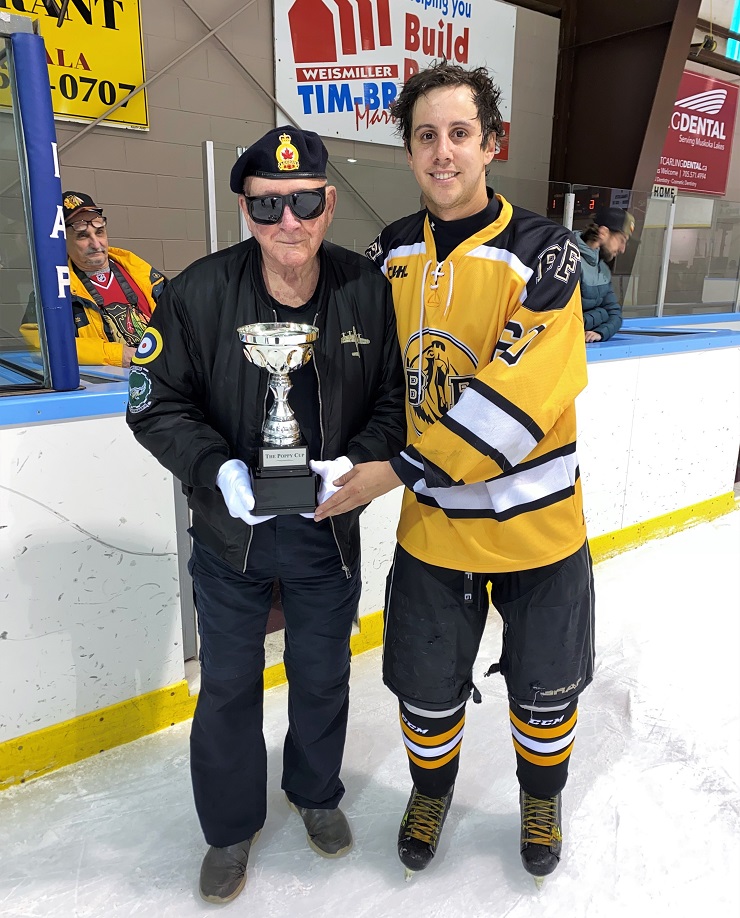 The round-robin tourney gave all the teams a go at one another in games that were as competitive as they as lop-sided among the mix of pick-up players and teams that play regularly in weekly leagues.
But while the perennial competition between Bala and Port Carling is always a given for any Muskoka Lakes Township title, an old rivalry between Bala and MacTier resumed centre ice Saturday afternoon in the final.
After MacTier lost its only game — 5-4 to Bala — in Wednesday night's opener, the westerly-most team swept back into town yesterday like a hurricane off Georgian Bay. They held play mostly in the hometown's end, keeping 'keeper Chris Foley busy and off his game.
Before Bala knew it they were behind by a couple of goals in the first period, before MacTier opened the flood gates with four more in the second final stanza. It was a decisive 6-1 win in the friendly match between teams of guys who often see their opponents on the ice more than their families many nights during the winter.
MacTier, which finished with a 3-1 record, was clearly the dominant team throughout the four days, with shutouts 7-0 over Port Carling and 6-0 over Gravenhurst.
"They really kicked our butt this time," joked Foley, who helped organize the games and hopes to grow the tournament next year.
He was happy to see so many fans in the stands, particularly big crowds yesterday morning and afternoon for the championship final.
Legion president Dennis Mills, too, was happy with the way things went, including a huge celebratory gathering next door at the branch after that included a great band led by guitarist and harpist Joe Gravelle and Fred Orchard.
Both were also really glad the tournament was able to raise $1,300 in ticket sales for the family of former player Pete Cowan an arborist who died last fall in an accident.
Port Carling goalie Brian McMullen was named the "MV-Pete."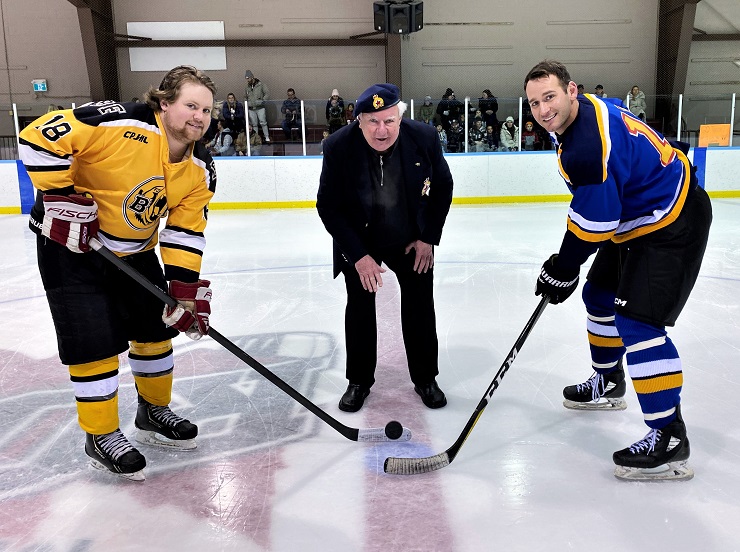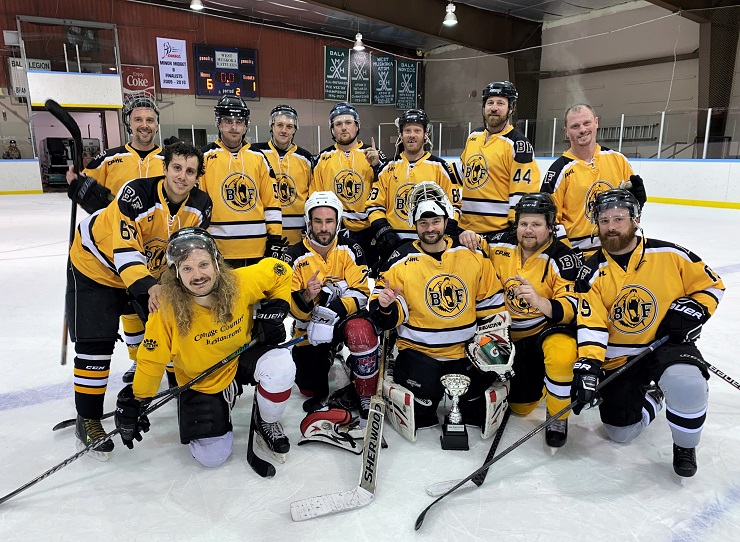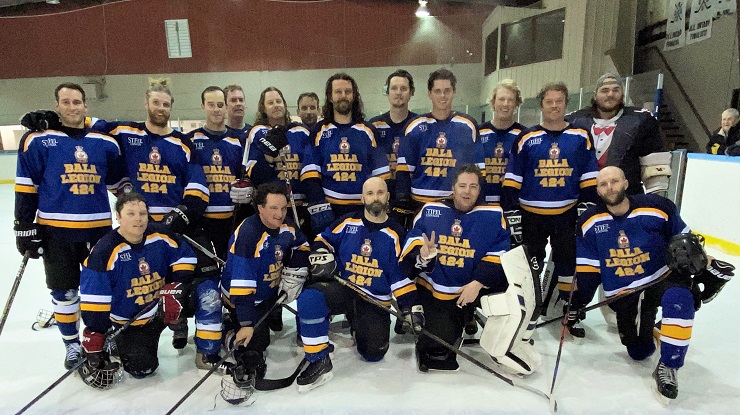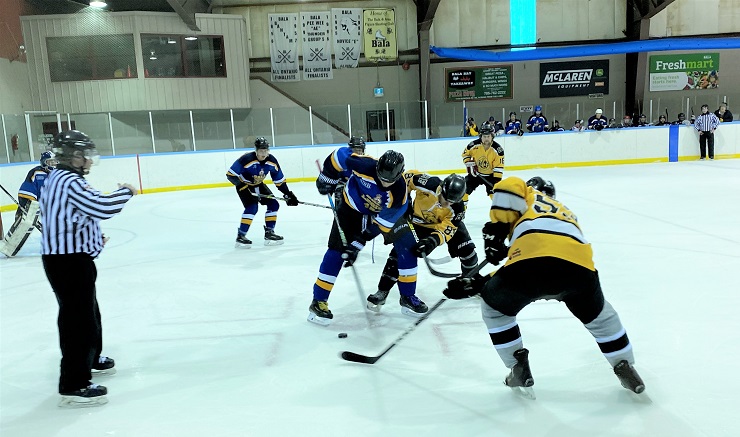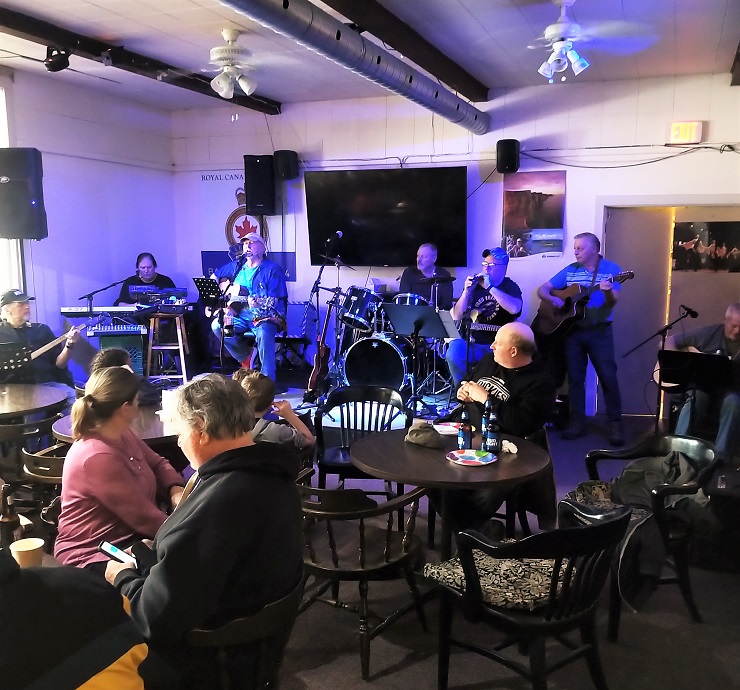 EMAIL: news@muskokatoday.com
29 years of 'Local Online Journalism'
Twitter: @muskokatoday, Facebook: mclairmont1
Leave comments at end of story
SUBSCRIBE for $25 by e-transferring to news@muskokatoday.com
Or go online to https://muskokatoday.com/subscriptions