Mark Clairmont | MuskokaTODAY.com
GRAVENHURST — A lot of people can be seen walking in winter — even when it's cold lately.
But not with the kind of smiles on their faces as they almost sprinted up Bay Street late yesterday afternoon on the first leg of GAP's annual Coldest Night of the Year walk.
No wonder, they were part of record-breaking fundraiser that topped $140,000 — in just a couple of hours.
That's 40 per more than their goal.
And the 376 hikers on 66 registered teams — with 76 volunteer parade marshals en route and helpers at the Lions Gazebo start and finish at the Wharf — were almost giddy as they made their way to the main street, down to Mr. Sub and back.
Along the way they were welcomed at a couple of stops where hot drinks and even donuts were passed out.
You couldn't miss them — the long line-up sporting this year's grey toques — and a seemingly endless stream of happy campers.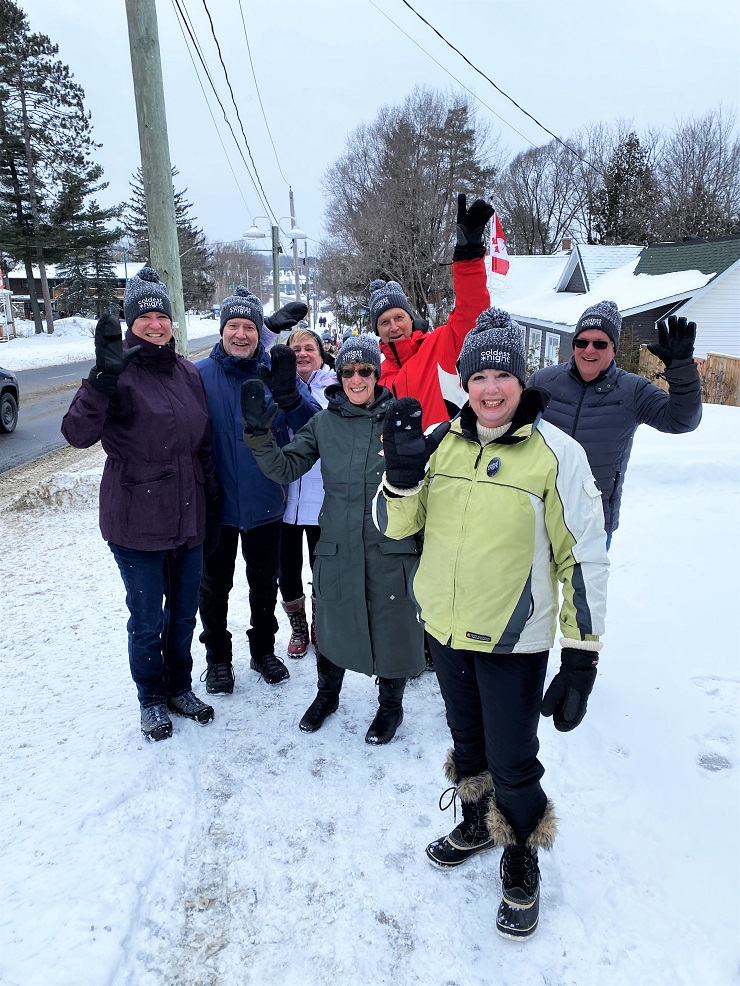 It's become a great community effort that helps Gravenhurst Against Poverty not only feed close to 1,000 a week with its Tuesday drop-in and Thursday food delivery service — in addition other new social services it is taking on like helping the town plan transportation services in town and rurally.
GAP has become a go-to donation centre to help people in town.
It has more than 300 volunteers they can call to offer assistance anytime.
Chair Bonnie Dart reminded Mayor Heidi Lorenz last Thursday at the Rotary Club luncheon about the ongoing needs of its clients and she especially advocated on behalf of the poor in town about not only food safety, but the desperate need for more subsidized housing from the federal, provincial and municipal governments.
Lorenz said housing is a district responsibility, but that she would convey Dart's message to fellow councillors.
Meanwhile, the walkers retreated to the Lions Gazebo to celebrate another milestone with pizza, subs and hot drinks donated by local businesses.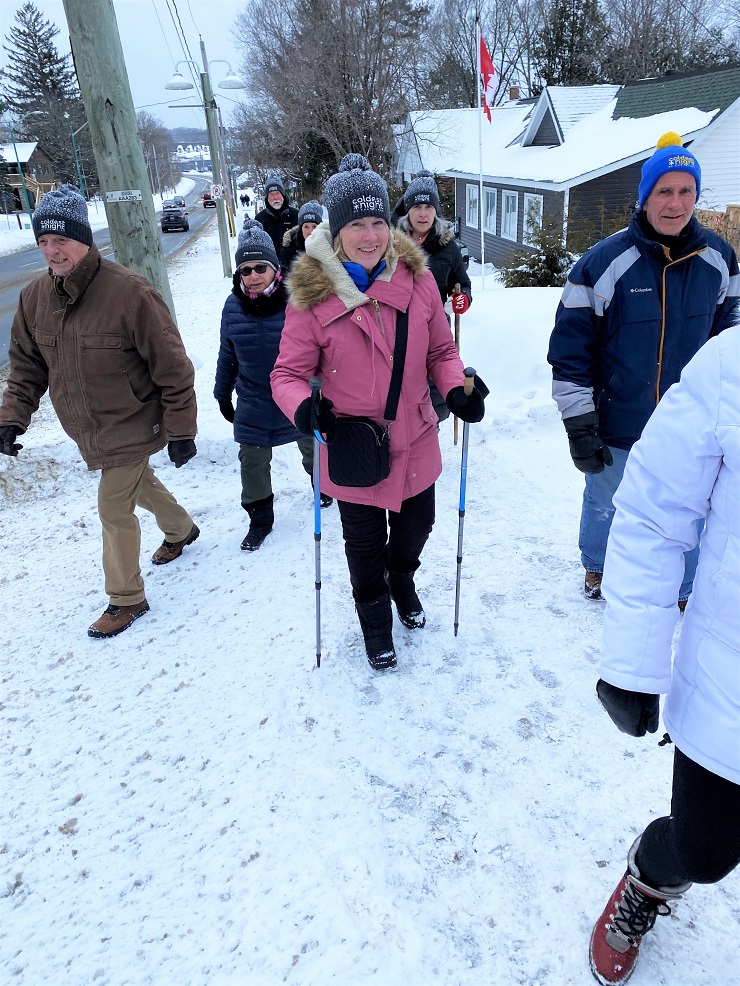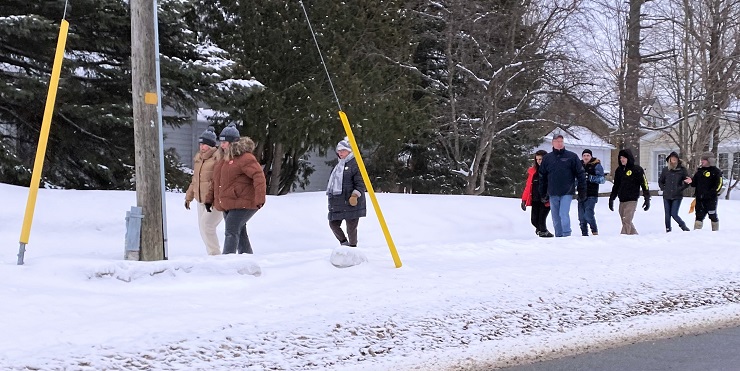 EMAIL: news@muskokatoday.com
29 years of 'Local Online Journalism'
Twitter: @muskokatoday, Facebook: mclairmont1
Leave comments at end of story
SUBSCRIBE for $25 by e-transferring to news@muskokatoday.com
Or go online to https://muskokatoday.com/subscriptions