Mark Clairmont | MuskokaTODAY.com
MUSKOKA — Peter Cowan was "meticulously careful, rarely, if ever, taking any risk," says his family.
But Monday he fell from a tree and died while working on the job in Bracebridge.
"Very tragic," said a member of the family, which is deeply devastated by the workplace accident Nov. 14.
A Ministry of Labour investigation is underway.
The 36-year-old self-employed arborist, who bought his company based in Milford Bay in 2020, leaves behind his wife, Stephanie and two young daughters Macaulay and Mallany — "the three loves of his life," says a GoFundMe campaign that in a couple days had raised almost $144,000 for funeral and family expenses.
Tonight community members are expected to show their sympathies in Bracebridge at the start of the town's Festival of Lights, where Macaulay, 5, and Mallany, 2, will still take part in storefront window dancing with the Bracebridge School of Ballet.
Friends of the family ask that supporters wear plaid.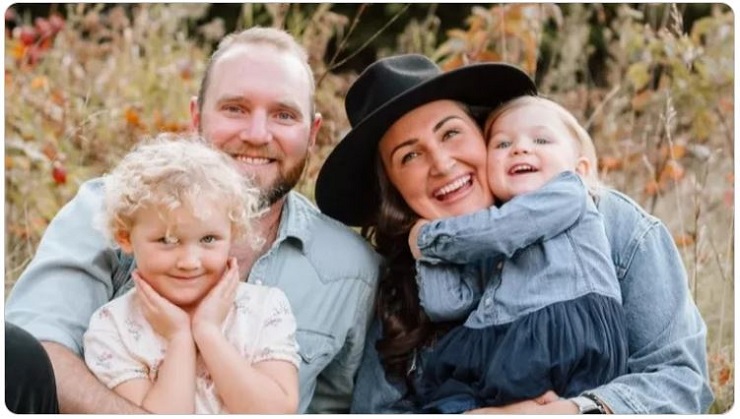 Cowan's body was transported to Toronto after the accident to harvest organs for transplant.
Contacted today, his wife, Stephanie, said she was too emotional to talk about her loss.
"I don't think I can do this."
Cowan grew up in Bala in a large family, the son of arena manager Mike Cowan and his wife Jeaney.
Dozens of heartfelt tributes and donations online have been pouring in, including one by Bala's McDivitt family — Pam, Caitlin and Tim — who wrote: "No amount of money will bring Pete back, but may this comfort you going forward. From the sweet freckle-faced kid who could handle a stick and score all the team's goals, to the handsome, kind hearted and generous man Pete became this crushes us all. So very sorry for our loss."
Pam McDivitt called his death a "travesty."
She knew him growing in Bala, where he played hockey with her son, Tim, "and he would score 10 goals."
"He was so helpful and big-hearted. He would do anything for you.
"A good fun, guy."
McDivitt said members of his men's hockey team Tuesday night all signed a stick in memory of him.
They had also won Cranberry tournament and with it won tickets to a Leafs game last night against New Jersey that he couldn't attend — so they sold them and donated the money to the to the GoFundMe campaign.
Evelyn Finlayson-Kelly, of the Bracebridge School of Ballet, said tonight's dance showcase featuring 20 of her students in 10 windows will be "a wonderful tribute" to Cowan.
"I'm wearing plaid and I think it's a very wonderful way to give him a tribute, because he was very special.
"He was a great dad. He would always pick them up after class and they would practically scream for him — 'Daddy, Daddy.'"
Three visitations at Reynold's Funeral Home in Bracebridge will take place next week, followed by a celebration of life Saturday, Nov. 26 at Deerhurst Resort.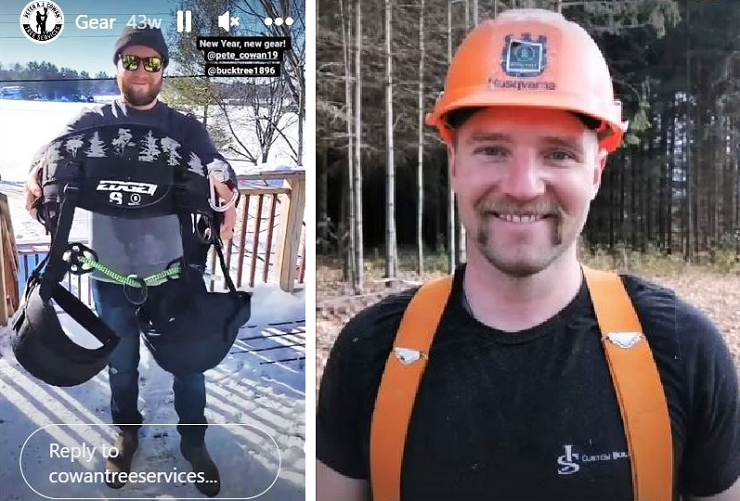 EMAIL: news@muskokatoday.com
28 years of 'Local Online Journalism'
Twitter: @muskokatoday, Facebook: mclairmont1
Leave comments at end of story
SUBSCRIBE for $25 by e-transferring to news@muskokatoday.com
Or go online to https://muskokatoday.com/subscriptions