Mark Clairmont | MuskokaTODAY.com
I have a t-shirt that says 'I played hockey with Bobby Orr….'
Though he is seven years older than me, our paths didn't cross on the ice in Parry Sound or Muskoka.
But my brother Paul did in a famous early 1960s exhibition game in Bracebridge between the Gravenhurst Braves Jr. D team and the Jr. A Oshawa Generals.
And my uncle Don MacDonald in MacTier was a good friend of Orr and his family.
No, I interviewed Orr at the recently-closed Gretzky's restaurant and bar in Toronto many years. Orr was promoting a table top hockey game.
We chatted like old friend, when I told him of our remote connections.
He told he remembered playing his first baseball game under lights in Gravenhurst.
As a personal touch he left me with one of his rare autographs on that t-shirt, which read on the back 'Table hockey, that is!'
Also, once, when driving to Hamilton in a nasty storm I exchanged a couple of litres of windshied wiper fluid with a distressed driver whose van was packed with those collectable framed hockey photos you see in grocery stores where every bid is accepted. I traded for a photo of Orr's famous Stanley Cup winning goal.
And I've been to Orr's museum in Parry Sound, where there's a statue of that diving goal, which of course I was photographed in front of in the same prone position, before paying $100 for one of his souvenir jerseys I gave to my friend Brian Whitehead for his birthday, before he turned 65 last week.
Thus, I've had a soft spot for one of the half dozen greatest hockey players ever to lace on a pair of skates — which he did apparently sans socks.
This despite the fact I was a Leafs fan and the legendary Boston Bruins defenceman spoiled many of a cold Saturday night Hockey Night in Canada games for me while growing up in a riding we shared the name with his hometown.
So, Friday's newspaper ad "Respectfully…" endorsing Donald Trump — as the kind of "team-mate" he'd like to have — was a surprise.
I had run in to Orr (and Trump, but that's a story for another day) once or twice in the intervening years when I worked at the Oshawa Times in the late '80s when he was a spokesperson for General Motors.
But without reading his recent biography a couple years ago, I had no idea he had abandoned more than his Canadian roots when he retired from hockey in the 1970s.
Parry Sound has long been a Conservative stronghold provincially and federally.
Thus, it should not be remarkable then that through his familial roots he may have grown to lean to the right.
One only wonders what is good friend Don Cherry thinks. You may guess.
Or how fans in Parry Sound feel.
The 1972 Stanley Cup winner isn't the only high-profile sports personality to throw their weight behind the U.S. president.
Golf legend Jack Nicklaus and NFL great Brett Favre are also on the Trump team.
All three sports sportsmen have won and lost a lot of major contests and championships in their lives.
And they're likely to join Trump on the losing side of the presidential election in two days' or more time.
In an era where athletes are standing up — and in taking a knee — for what they believe isn't new.
Muhammad Ali — who I too met in a Toronto interview with my dad, Hugh — was the standard bearer for political protesters, by giving up his boxing championship rather than go in to the American war with Vietnam due to his beliefs.
Between Black Lives Matter, police protests, presidential elections and climate change, expect to see and hear more from celebrities who have power and influence.
Their voices may not sway everyone, but they have the stage and platform to bring awareness and debate to vital issues that too often receive short shrift.
Whether you agree or not, they have a right to have their say.
Just like these readers below, who left FB comments about our original story about Orr:
Cal Lillico, who led a Gravenhurst midget team to a local championship, said "I felt a little like I was punched in the stomach."
Tim Grimes, who was on a Gravenhurst junior championship team, added "I always thought so much more of #4. Surprised that any informed person would support such a swine."
Reader Sybil Jackson wrote "No. 4 from Parry Sound and the Golden Bear, two of my sporting heroes, have let me down."
Other readers felt similarly let down.
Karen Richard wrote "Well, I am glad he already became an American citizen – now we don't have to disown him."
Elaine Oldfield McLean said "This makes me sad, angry, gob smacked and many more things. Was never a Bobby Orr fan and this just proves my point."
Gail Forsythe Parson couldn't resist: "That says a lot about him when he endorses a pig! I might have to pitch all the Bobby Orr books from the book shelf! What was he thinking! (Frowny face). She added: Thumbs down for sure! I think my Brother Wayne would be extremely disappointed in Bobby Orr!"
Kim Hawn: "Damn disappointing. Orr's reasons for supporting Trump: saying he has been under unrelenting attack from the beginning, and still he has delivered, well…that's pretty weak."
Lori Miller Anderson, who grew up in Gravenhurst and now lives in the States, added: "Well Bobby Orr my once hero no longer. you sir, are delusional. Too many slams on the head."
Lee Munn agrees: "Too many concussions!!!!"
Ronald Brabander: "Sad denouement, Bobby. You were always the humble gentleman. But the fact that you embraced cherry said a lot and your true small town Canadien coulour has been tarnished forever."

Ted Hudson: "I find that hard to believe as a Veteran, knowing how trump speaks about the military and disrespects the men I sometimes think they are brain dead. No disrespect to the men I know they have to follow their leaders."

Errol Reid: "Thumbs down for sure."

Martin Reeves offered "a thumbs up" to Orr.
Let us know what you think in the Comments section of this story below.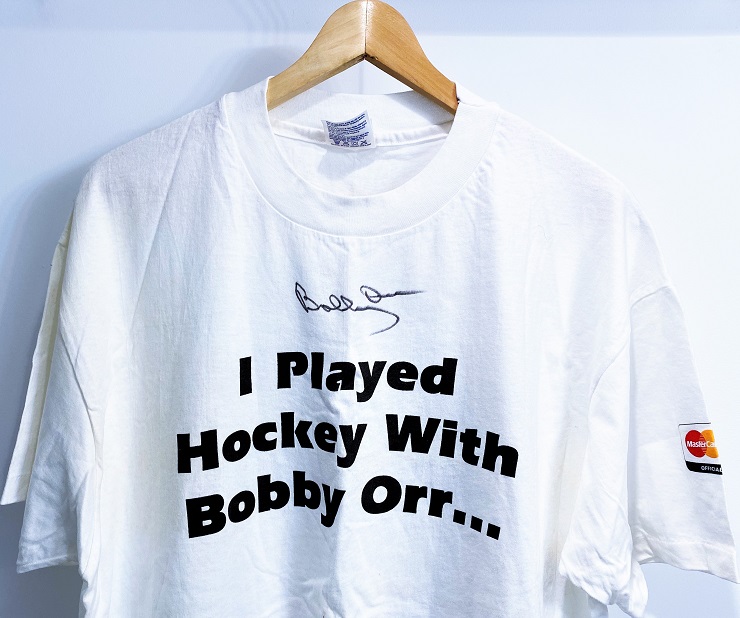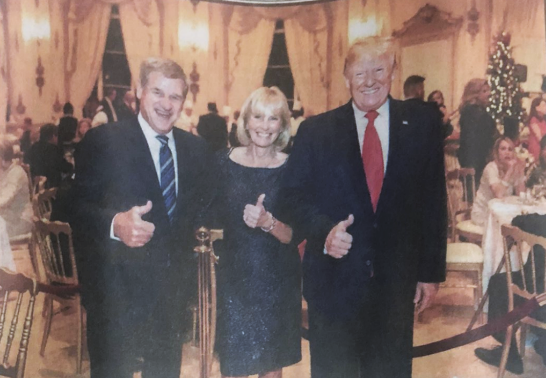 Email mark@muskokatoday.com
Celebrating 25 YEARS of 'Local Online Journalism'
Follow us at Twitter @muskokatodaily
And on Facebook at mclairmont1
Leave your comments at end of story.
Letter to the Editor: news@muskokatoday.com
Subscribe for $25 at https://muskokatoday.com/subscriptions