Mark Clairmont | MuskokaTODAY.com
GRAVENHURST — Who's your grandma?
And how twisted is she?
That's what comedy fans will be wondering next weekend when Jeff Leeson brings his hilarious interactive standup routine to the Gravenhurst Opera House.
The London, Ont., comic is here Saturday, Feb. 23 on his "Grandma Used to Heckle Me" tour.
It's based on a special he did last year, see it on YouTube https://youtu.be/mSKmjwGdZIc
He calls himself the King of Crowd Work.
It's part "Canada's Got Talent" with a nod to "So You Want to Be in Show Business" and to the comic geniuses of the past, like off-the-cuff comebacks and put-downs.
You get to be in of the show.
It's all part of his fun.
So don't be afraid of gettting there early and taking front row seats. You won't be heckled any more than the person in the middle of the audience.
Leeson can see you wherever you are, as he brings the back row to the front row.
And that's when the fun really begins.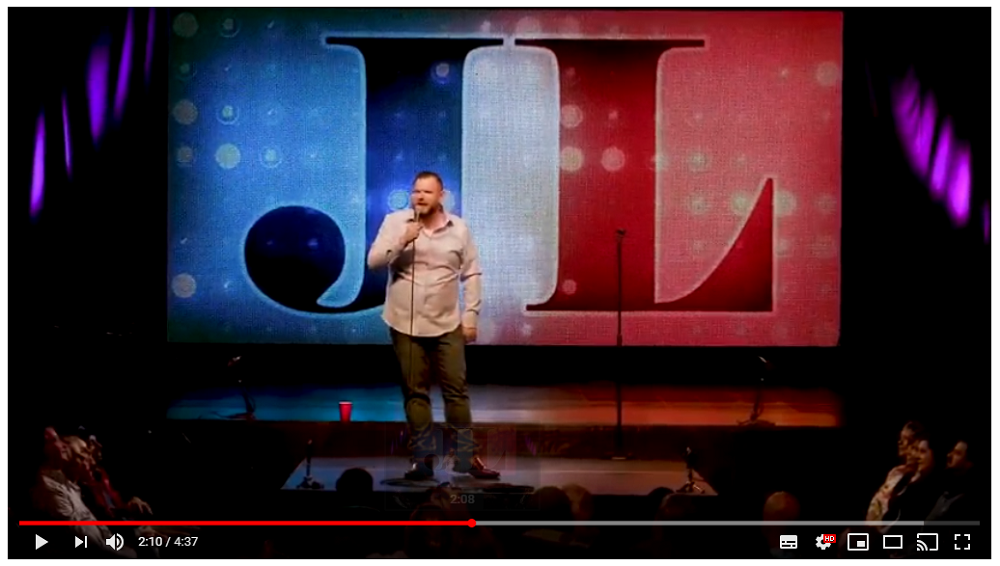 The show's only as good as the audience, said Leeson in a recent phone interview with MuskokaTODAY.com.
Heading into a show at the Stockey Centre in Parry Sound, he said they set to tone for him as he engages them good-naturedly.
Though, he's quick to point out he doesn't intimidate or harass anyone.
All in the spirit of the countless greats before him, like Henny Youngman, Lenny Bruce, George Carlin, Redd Foxx, Richard Pryor, Eddie Murphy and newer comics like Jeff Foxworth, Chris Rock and Amy Schumer to name but a few.
"Are you in show business? No! Then get your feet off the stage."
Bud-um-bump!
Leeson claims his is more original than that.
But he says it's not a case of just having a set line ready to go and riff on for any rebuttal from the audience.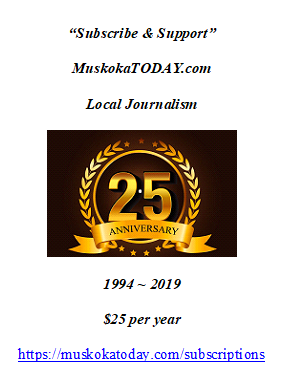 It's not happenstance.
"It's unique and truly for those who show up."
And it's not straight improv, either, he insists.
Comedy is timing and your good time is his good time.
Together they make for a fun night.
His formula, which he came upon eight years ago after growing up as a typically shy kid, he said, who only found his funny bone while delivering wicked one-liners when delivering a speech in school.
He says he wasn't a class clown, and thinks many comedians weren't either.
But one-on-one was a different story.
"It's about reading the crowd. I don't pick on anyone."
And while he does "make it personal. … I want people to walk away and say they enjoyed me.
"I'm in control all the time. I just take direction from them."
Like asking them about their town; so be prep your local history by plumbing the depths of Muskoka (granite you take for rock). And mine it for some gems you can tempt and toy Leeson with.
They give him a "nugget" to work with and he weaves his magical spin to the extreme, jumping back and forth often incorporating the storylines between several willing participants.
He enjoys their "raw reaction."
All of whom willingly spar with the outstanding presence on stage who commandeers his comedic pals, conducting and playing them and with them.
The "key" he says "is to bring it all together."
One, thing, though that he does shy away from is religion, race, politics, sex and sexual culture.
Why?
"It's been done," by others. "I don't want to divide the audience."
Also, it can get uncomfortable, even for him, if it's not done just right.
That's particularly true with new younger audiences, 20s-30s, who he says today are little more politically correct and sensitive to certain issues. That's why he's not big on the college circuit, unless he has to.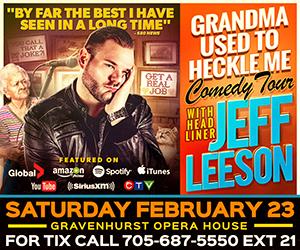 Can't they take a joke?
Leeson laments: "Kids just sit and judge.
"They look at their phones and tape."
The 34-year-old prefers older fans, 40 to 50, who roll with the punch lines.
And while he claims Carlin's "7 Words You Can't Say" are a no go for him, if he senses and is taken that direction by the crowd, Grandma would be proud.
He says he wished he'd struck out sooner as a teen.
"Dude, I barely graduated high school.
"It's crazy," the day after he graduated he was on a comedy tour.
Rejected by the powers that be at Yuk Yuks, he boldly venture out on his own with the generous financial help of his mother.
Now he books himself solo and hires other comedians for other venues.
For more on him and to see if you still want to be in show business — and why wouldn't you — go to
Oh, and as for his Grandma, go ask him yourself.
You'll be pleasantly surprised by his response — if you dare.