Mark Clairmont | MuskokaTODAY.com
PARRY SOUND-MUSKOKA — It's a year today since the last provincial election when Matt Richter had a shot at the job MPP Graydon Smith won.
Sunday he will be in Gravenhurst to reflect on the past 12 months and all that has gone on with the government and his Greens.
The party is hosting its annual general meeting at the Muskoka Discovery Centre at 2 p.m.
All are welcome to come here him and join the Green movement, president Arleigh Luckett tells MuskokaTODAY.com.
Well-known local environmentalist Norman Yan will speak briefly about his hope for climate change. He told her he was optimistic about how people rallied to fight holes in the ozone.
For Richter it's another microphone to grasp and opportunity to solidify a part-time calling, while a full-time teacher.
And chance to explain his thinking as he toyed this winter with the possibility of running for the Green's Ontario leadership, when Leader Mike Schreiner welcomed the serious entreaties of Liberal leadership pursuers.
Schreiner soon said no and Richter was let off the hook about deciding whether his calling was politics or teaching.
For now it's the latter.
Year two of the Ford government could alter that. Find out Sunday how Richter assesses that scenario.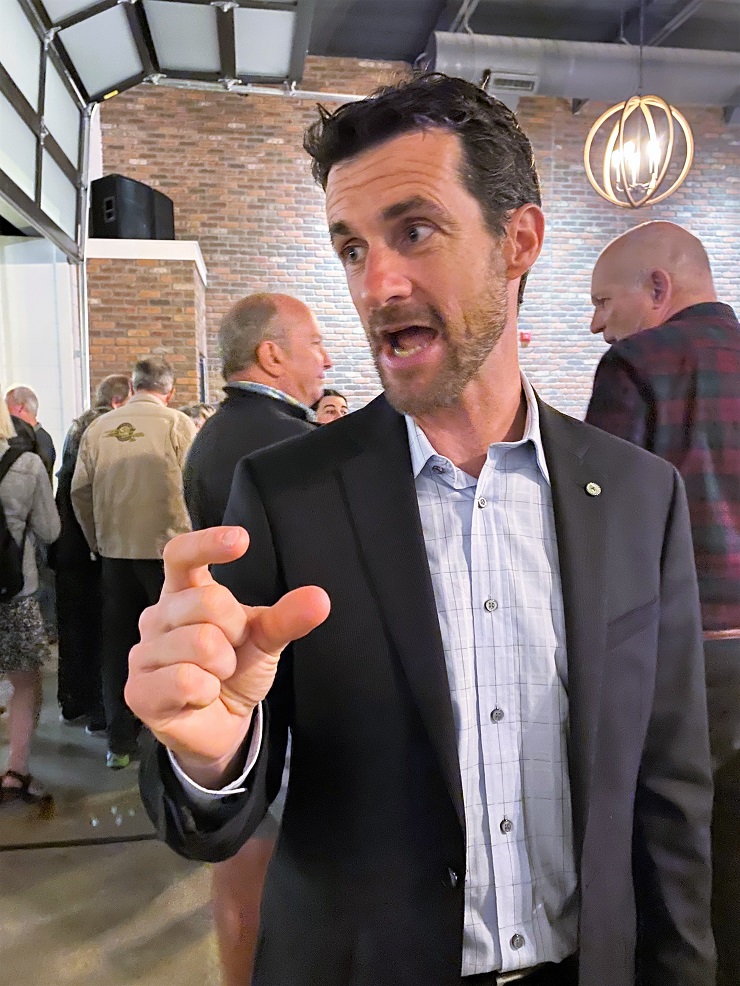 EMAIL: news@muskokatoday.com
30th year of 'Local Online Journalism'
Twitter: @muskokatoday, Facebook: mclairmont1
Leave comments at end of story
SUBSCRIBE for $25 by e-transferring to news@muskokatoday.com
Or go online to https://muskokatoday.com/subscriptions