Mark Clairmont | MuskokaTODAY.com
GRAVENHURST — Friends were praying for Bill Smith, 82, who was hit Friday while riding his scooter and was in hospital in Toronto in grave condition.
Sadly he passed away this morning at St. Michael's Hospital in Toronto, after he was taken off life support when his family learned his condition had deteriorated and said it was "what he would have wanted," Trinity United Church Rev. Carol-Ann Chapman said.
Smith had just gotten his scooter out a day or so before and was on an errand en route to his beloved seniors' centre in downtown Gravenhurst.
In what the OPP are calling an "accident," he was struck while crossing Winewood Avenue on Muskoka Road North, just a few blocks from his Lofty Pines apartment.
Police say he was hit by a female driver who was turning off the main street.
No charges are being laid, his family was informed.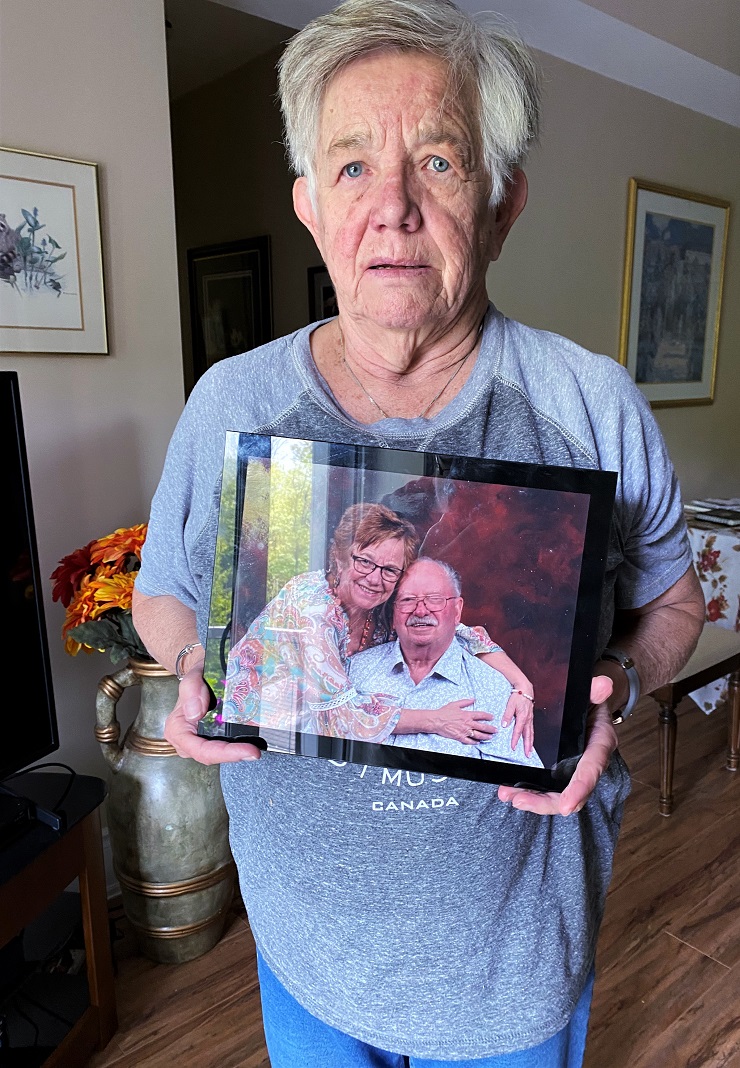 Smith's "girlfriend," Eleanor Douglas, said today that he was in St. Mike's over the weekend in an induced coma with several broken bones, including a pelvic fracture.
His prognosis for recovery wasn't good, she said at her home this morning.
The 82-year-old retired fire protection supply worker had left his home at the north end of Muskoka Road headed to one of his favourite stops at the Active Living Centre, where he loved to play shuffle board and bean-bag horse shoes, said Douglas, 79, who he lovingly called "Ellie."
She was going to pick him up in her car, as she usually does, and passed the accident scene where she saw the scooter, but never thought anything of it when he wasn't at the Seniors.
"I went to the Seniors and I thought he came over on his own. And he never showed up."
That's when she called his home.
"Someone in his building said 'would he have gone over on his scooter?'
"And damn it! He did."
Douglas said the family have been told "there are no charges being laid. It was strictly an accident. The police are calling it an accident."
Chapman, who was sitting with Douglas in her condo this morning awaiting updates, added the family said yesterday they "acknowledge it was an accident. It was just one of those things that happen. There's no ill will. They just know it was one of those things."
It wasn't until later, after Douglas called his home, that his family informed him of what had happened.
Douglas said before getting the call about his passing about noon that "there wasn't any hope that he'll be anywhere near normal and he wouldn't want to have to be — if he were paralysed. It was a severe head injury."
Smith had just moved into Lofty Pines a few months ago, said Lois Shubrook, who lived next door to him on the ground floor.
"He was a real gentleman," said Shubrook, who knew him through the United Church, seniors centre and legion where he and Douglas also attended a couple of monthly TGIF dinners and he played shuffleboard.
A poster this morning informing friends was posted in his apartment building with an update on his condition. It simply said: "Bill is not doing well. They are concerned about diminished brain function."
Chapman, who took Douglas to Toronto Sunday to see Smith, said he had just taken over as the church's finance committee chair a couple months ago from Ivan Speicher who also died at the end of March. Chapman said Smith "was doing a great job of it — fantastic."
She said he also enjoyed Thursday's weekly study talk at the church along with some 20 others, before on occasion repairinng to Sawdust City to continue their debates.
She had sent friends and parishioners an email Sunday saying: "Keep Bill and Eleanor and Bill's family in your prayers."
"Everybody adored him," said the minister, who will be presiding over a private family service to be followed in a few weeks by a celebration of life "so the community can say goodbye."
"He loved the church and the Seniors," said Douglas, who met him at an Alzheimer's support group he was attending for his wife and where she was helping.
His wife Sherry, of about 18 years, died with the disease two years ago during COVID.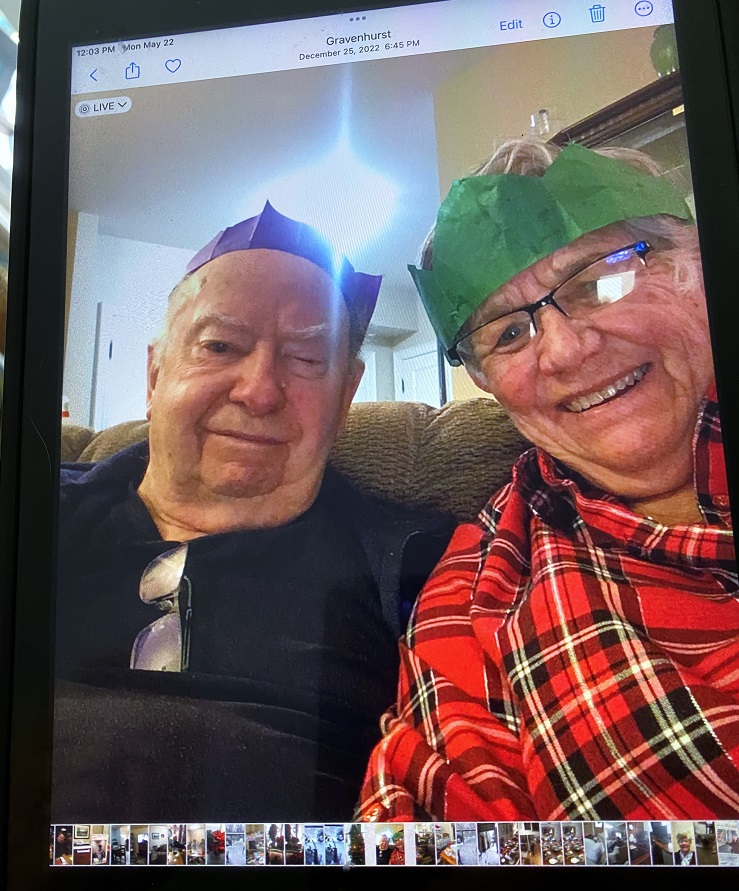 Smith found comfort in the company of Douglas, a retired teacher and widow, who helped him cope with his wife's dementia.
"We became boyfriend and girlfriend," she said, while maintaining separate residences.
Both were East Torontonians "not far from each other — Eglinton and Don Mills, Victoria Park. Bill actually lived in Westhill," near the school where she taught.
Smith, a father of two, lost his left eye as a baby and although he once drove until 20 years ago "he wasn't licensed to drive a car" due to his deteriorating right eye, said. Douglas. "But there was hope that he was going to get that licence."
He had just been assessed by the optometrist and a couple weeks ago passed his written test "100 per cent — because he kept studying all the notes and the guide book."
He was soon going to take driving lessons and was waiting for his road test.
"He was actually going to buy a used car from somebody in (Douglas's) building. He was so excited," she said.
For years good friend Jim Marvin drove him around and he and Douglas took turns taking him for groceries and things. Though he did struggle to walk for a time from another home on the Beach Road, bad knees put a halt to that.
"A lot of good things were in the future," said Douglas. "He was humble, and wouldn't talk a lot" about his life's accomplishments.
"He was multi-talented."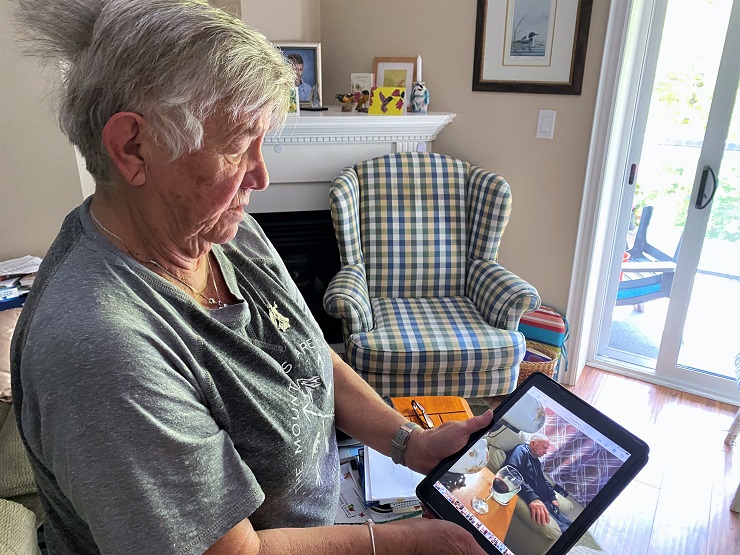 A business owner, he worked in the fire supply industry notably early on promoting CO detectors and providing safety lectures at the Ontario Fire College in Gravenhurst.
He was also a big lover of personal watercraft and Douglas got him on ship cruises they enjoyed together out of New Orleans, down the eastern seaboard from New York City and to Alaska.
He was also a Scout leader in his younger years and once performed at the CNE in a tank as a scuba diver.
Frank Shubrook, a neighbour at Lofty Pine, said they both also lived at Beaver Ridge Estates south of town where he said Smith built a "great" large model train set surrounding his trailer.
Smith is survived by two "wonderful grown children" — son Jeff, of Brechin, daughter Kelly, of Barrie — and four grandchildren.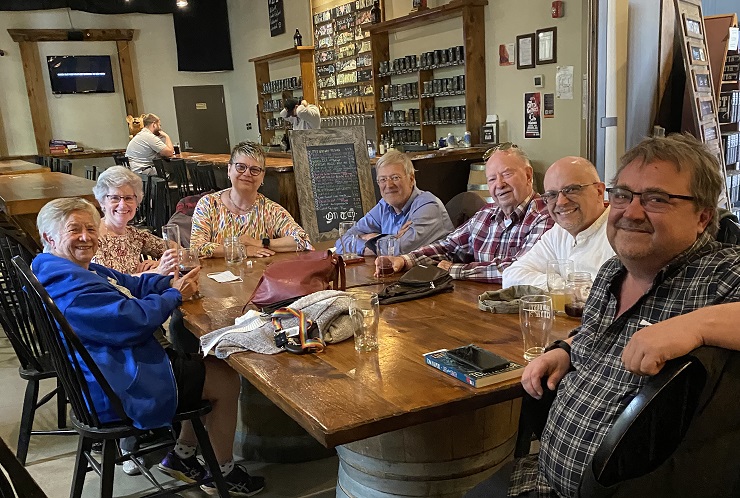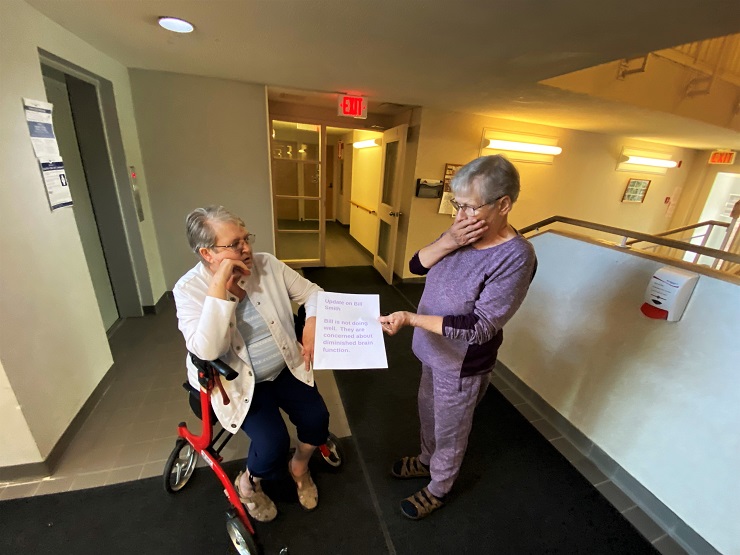 EMAIL: news@muskokatoday.com
30th year of 'Local Online Journalism'
Twitter: @muskokatoday, Facebook: mclairmont1
Leave comments at end of story
SUBSCRIBE for $25 by e-transferring to news@muskokatoday.com
Or go online to https://muskokatoday.com/subscriptions