Mark Clairmont | MuskokaTODAY.com
BRACEBRIDGE — A Montreal teen accused of a "grandparent scam" is out on $2,000 bail today after police say he attempted to defraud a Gravenhurst grandfather of $7,125 this week.
Reda Ahaouaze, 19, had someone post the bail money after he appeared virtually in the Ontario Court of Justice in Bracebridge Friday afternoon from the Central North Correctional Centre in Penetanguishene.
Local OPP said that along with the Muskoka Community Street Crime Unit they quickly made the arrest in connection with what they call an "emergency fraud," also known as the grandparent scam investigation in Gravenhurst.
They said that on Tuesday, May 2, they received a call from a potential victim advising that he had received a call from someone identifying as his "grandson," stating he had been in a collision and required a significant sum of money to avoid charges and to be released from jail.
The "grandson" then passed the phone to another individual claiming to be a lawyer, who made arrangements to attend the victim's residence and collect the cash. Upon hanging up with the caller, the victim recognized that it was a scam and called police.
Several officers responded immediately to the residence at the north end of Gravenhurst where they waited before arresting Ahaouaze who police believe came to collect the money.
Reached late this afternoon, Rupert told MuskokaTODAY.com that when he realized it was a scam he called police.
"Yep.
"He didn't get any money. He didn't even get as far as the house. Because we had several police around.
"He was expecting to collect a whole lot of money."
Rupert said: "He first called me pretending he was (his grandson — he knew his name). And he made out that he had been in a car accident.
"He sort of had me going for awhile," said Rupert, who at first told him to come get the money.
But Rupert said "I was pretty sure by the end of it, it was what I thought" — a scam.
That's when he called police.
But that wasn't the end of it.
"He kept calling us … and he was expecting this guy to come and kept calling and asking 'have you seen him yet?'"
Meanwhile Rupert said "I was standing here watching about six or seven cops standing out on the side of the road." Police were "stretched out along the road, I think, at different places to see who was coming and who was walking and who was not."
As Ahaouaze approached the house he was "walking up, but I don't know exactly when he got" arrested.
Rupert said he was just happy that police arrested a suspect: "Yep."
But "I don't know about the leader or the crew," he added.
Police also believe another suspect is involved and is being sought.
Police said Ahaouaze, who was born Dec. 31, 2003, was charged with:
Fraud Over $5,000
Possession of Property Obtained by Crime
Conspiracy to Commit Indictable Offence
He was held hold over for a bail hearing until today in the Ontario Court of Justice in Bracebridge to answer to the charges.
Court documents today show that on May 2, 2023, Ahaouaze "did by deceit, falsehood or other fraudulent means defraud Norman Rupert of the sum of $7,125 by impersonating Norman's grandson and misleading him into 'The Grandparent Sam' scheme, contrary to Section 380(1)(a) of the Criminal Code.
(2) And further that Ahaouaze unlawfully possesses a property or proceeds of property of a value exceeding $5,000, knowing that all or part of the property was obtained or derived directly or indirectly by the commission in Canada of an offence punishable by indictment under Part 1 of the Controlled Drugs and Substances Act, contrary to Section 354(1)(a) of the Criminal Code, thereby committing an indictable offence under Section 355(a) of the said Act.
(3) And that Ahaouaze and an unknown person did conspire to commit the indictable offence of fraud over $5,000, by impersonating the victim's grandson claiming he need money to be released from jail, contrary to Section 465(1)(c) of the Criminal Code.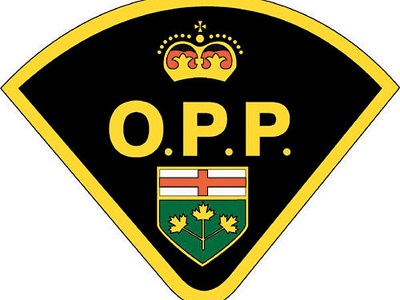 EMAIL: news@muskokatoday.com
29 years of 'Local Online Journalism'
Twitter: @muskokatoday, Facebook: mclairmont1
Leave comments at end of story
SUBSCRIBE for $25 by e-transferring to news@muskokatoday.com
Or go online to https://muskokatoday.com/subscriptions