GRAVENHURST — Rotarians are looking to recognize a valued community member who provides 'Service Above Self.'
That's the motto of the Gravenhurst service club, celebrating its 85th year in 2023.
As part of its major celebration — including new Rotary Rocks the Barge amphitheatre seating at Gull Lake Rotary Park — the Rotary Club is looking for nominations for its Paul Harris Fellow Community Award recognizing residents dedicated to helping others beyond what most of us normally do on a daily basis with acts of kindness large and small.
It's kind of like a citizen of the year.
But for those who aren't paid to do what they do.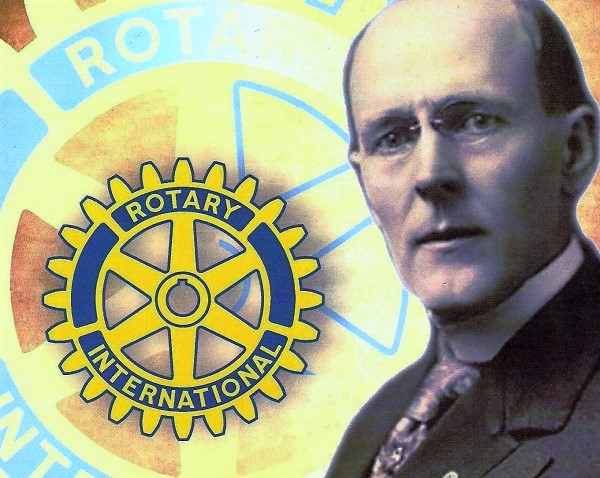 Over the years dozens of local do-gooders have received the prestigious award — recognized around the world.
Paul Harris was the founder of the 1.2 million-member international organization in 1905.
The club asks that if you know someone who meets this high standard that you nominate them by emailing their name to Foundation chair Mark Clairmont at mark@muskokatoday.com.
Please submit nominations by Feb. 1 for a community recognition marking 118 years since Paul Harris started the first club in 1905.
The Gravenhurst Rotary Club began in 1937 providing milk for students.
Since then throughout the town the club members have had their hands in most public projects from arenas and parks to most recently creating GAP and its signature Rotary Wheels for Learning bike program, it's school bursary fund helping dozens of students each year with post-secondary tuition. New the past two years is its mental health funding, which has also aleady helped dozens in need with short-term health help.
Many of these same community members the club has presented with Paul Harris awards over the decades.
Gravenhurst Rotary has donated $1,000 US in their name to Rotary International for its many global initiatives like Polio Plus — the eradication of polio
See the list of previous recipients — you know or should know — at its website here and in the pulldown here under 'Who we are.'
If you know of others like them, nominate them.
The club meets every Thursday at noon at the Opera House. Join them there if you'd like to become a member.