Mark Clairmont | MuskokaTODAY.com
BRACEBRIDGE — Is it life imitating art? Or art imitating life?
It depends which summer camp you come from: Plato and Aristotle or Oscar Wilde.
Find out starting Wednesday as a dozen women of various ages and backgrounds come together to present Shakespeare's epic play, Julius Caesar, "a study of political intrigue, power, and the abuse of democracy through a female lens."
PRISM Theatre In The Park takes to the stage at Annie Williams Park, in Bracebridge, Aug. 3 and 4 and Aug. 9 to 13 at 7 p.m.
PRISM is taking a slight turn this year, featuring a diverse cast of women in this "most male of plays," says director Robin Clipsham. "This was a brave choice, an unusual choice, a necessary choice for our times."
This promises to be a "theatrical powerhouse," set against the beautiful backdrop of the Muskoka River, and under the stars, she adds.
If you remember …, Brutus joins a conspiracy led by Cassius to assassinate Julius Caesar to prevent him from becoming a tyrant.
Caesar's right-hand man Antony stirs up hostility against the conspirators and Rome becomes embroiled in a dramatic civil war.
Sound familiar today?
Tickets — $20 for adults and $10 for students 18 and under — are available online through muskokastageworks.com or at the gate.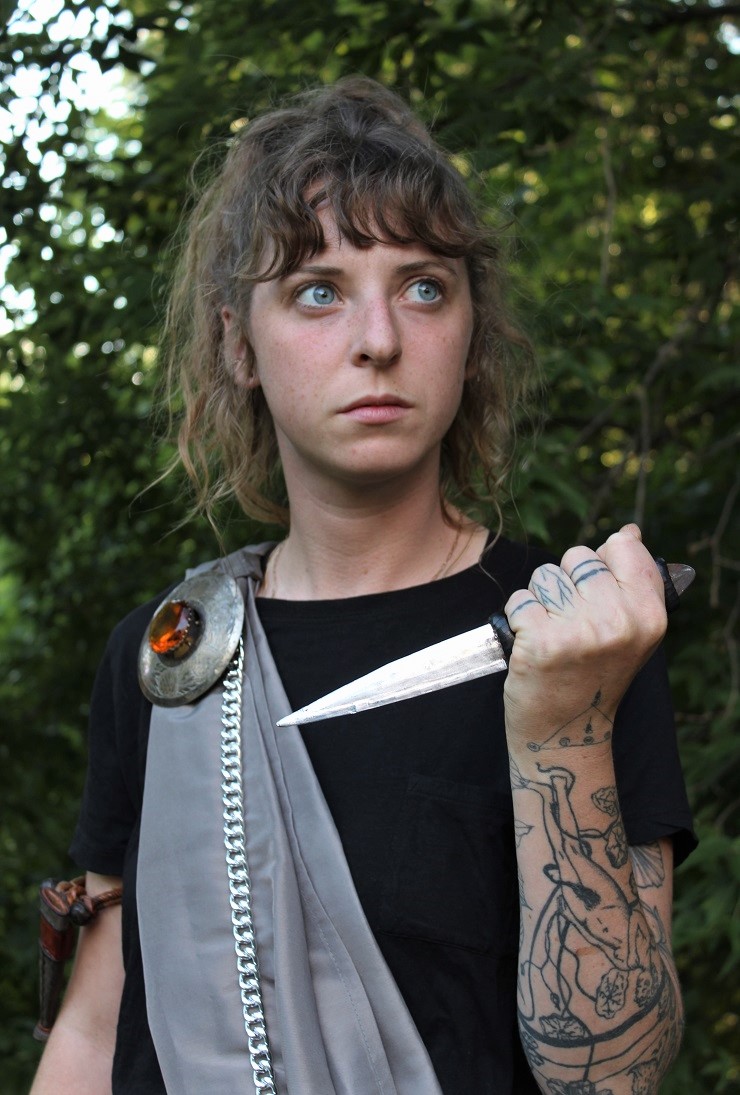 "Two female roles were all Shakespeare included originally in this political drama," adds Clipsham.
"We have had a wonderful time exploring political intrigue, power, and the abuse of democracy through the female lens. So much fun and so liberating. We have also made some really creative and interesting choices around the staging of the piece.
"Our choreographer, Sarah Kernohan, has created visually stunning, powerful movement sequences throughout the piece.
"And the opportunity to learn combat sequences from David Wray has been a gift. So, not only will our audiences appreciate our beautiful outdoor setting — they are in for some fun surprises as well."
Although the play is entitled Julius Caesar, it is actually the story of Caesar's most trusted friend, Brutus.
Played by Maria Cockburn, Brutus is a study in honour and conflicting values. Brutus does what she feels is best for the democracy and she pays a heavy price for her actions.
On the other hand, her sister, Cassius, played by Jesse Heichert, has no doubts: Caesar, played by Nancy Osborne, has to go.
Of course, they are up against Antony, played by Beth Bussotti, and Octavius, played by Romy Stark.
Margaret Campbell, Pru Donaldson, Natalie Ghikadis, Beth Grixti, Jo Jordan, Fritz Ruttan and Sue McKenzie as the Soothsayer round out the cast — some actors playing as many as three roles.
Costumes were designed and made by Margaret Campbell.
So, bring a lawn chair or a blanket and enjoy theatre under the stars in Annie Williams Park this summer.
For more information, please contact Robin Clipsham 705 205 0989 or robinclipsham@gmail.com or muskokastageworks@gmail.com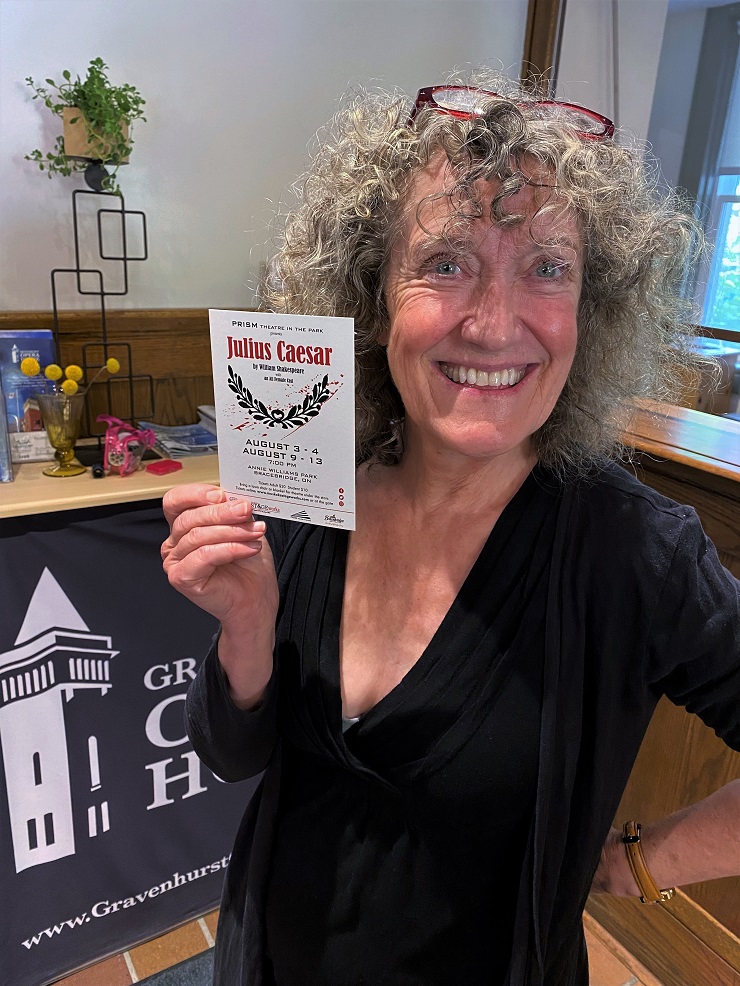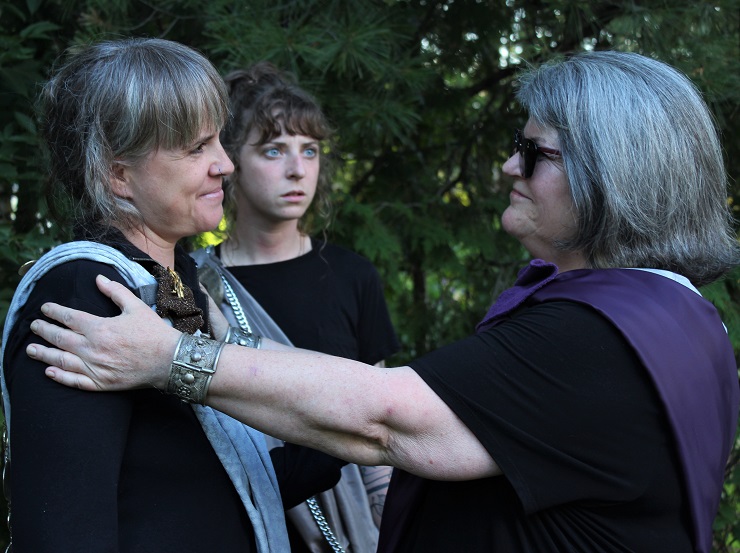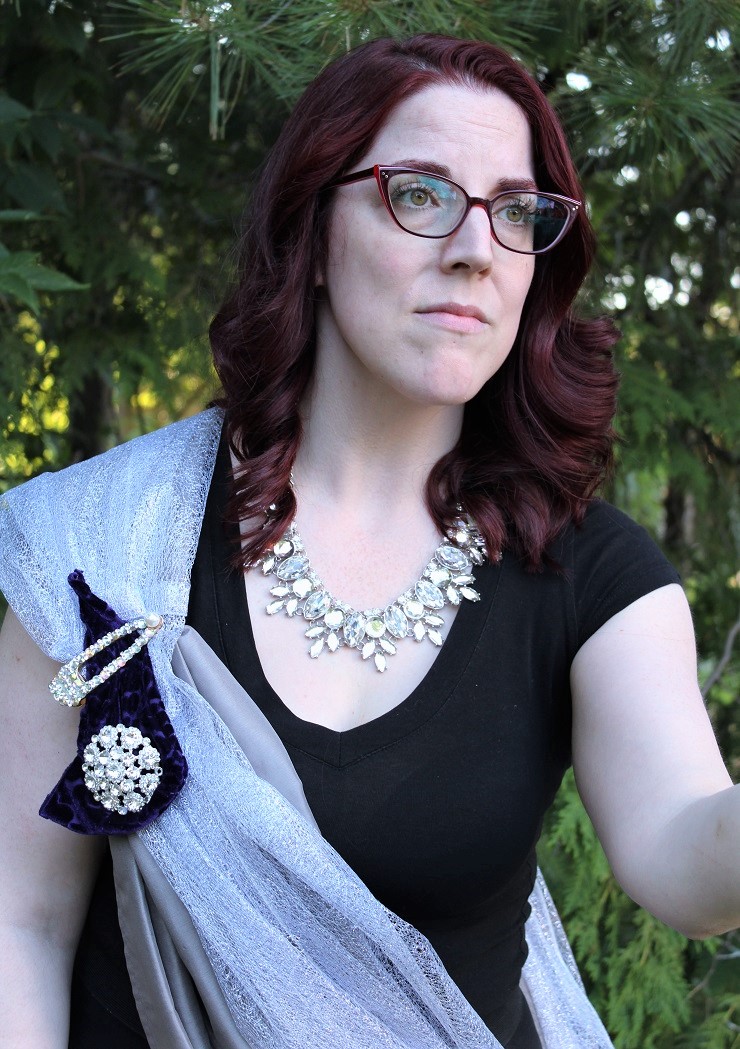 EMAIL: news@muskokatoday.com
28 years of 'Local Online Journalism'
Twitter: @muskokatoday, Facebook: mclairmont1
Leave comments at end of story
SUBSCRIBE for $25 by e-transferring to news@muskokatoday.com
Or go online to https://muskokatoday.com/subscriptions