Mark Clairmont | MuskokaTODAY.com
GRAVENHURST — With affordable housing and worker accommodation huge election issues, are councils about to kill the goose that laid their golden tax eggs?
Gravenhurst is the latest Muskoka municipality to go after cottagers, small mom and pop bed and breakfasts, local hotels and golf clubs with a plan to license short-term rental accommodations.
Seasonal properties that drive local real estate and attract coveted cash-rich consumers are being targetted as they've become a booming — but concerning — cottage industry.
Critics claim some new owners are buying with the sole intent of carving out a lucrative career in Muskoka granite as absentee landlords.
Muskoka councils have long condoned the unregulated market of Airbnb-type businesses, which welcome long "weekend" visitors with no restrictions of licence to stay in "God's Country."
This as Muskoka prides itself for its history as "cottage country" and home to at least part of Algonquin Park, the ultimate short "staycation" destination for the rich and poor.
Neighbours complain about short-term tenants misbehaving, while other owners say those accusations are rare and lake Airbnbs are fair game and that its more about NIMBYISM by those who already have a piece of Muskoka and don't want others new to share it for no matter how long.
An April survey in Haliburton with more than 1,500 responses found 70 per cent were not opposed to short-term rentals and 30 per cent were.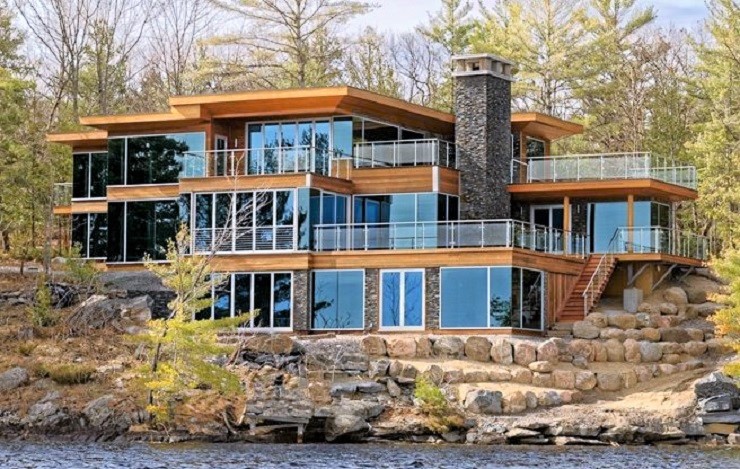 In Huntsville, where Muskoka's short-term rental restrictions grabbed hold just a few years ago, Otter Lake resident Michael Walmsley told town council last month that "STRAs are destroying the very fabric of our community."
He claimed — without offering proof — that "We're at a crucial point on Otter Lake Road where the number of rental properties will soon outnumber permanent residences. Ours is not a public resort destination, yet current online ads through such agencies as Airbnb would say otherwise."
He said seasonal rental cottages can see 10 renters per night on some properties, which could amount to dozens of strangers in their community.
Huntsville Mayor Karin Terziano — who is not running again — has asked staff to consider capping licenses in certain areas including waterfronts.
Thus posing questions about whether licenses already granted could be rescinded?
If so, would that mean a property already with one (for any time limit) could benefit from it for life?
Good questions that need to be debated before any bylaw is passed.
Bracebridge is hiring a consultant to come up with its own plan this year.
And other councils in Muskoka and across Central Ontario are struggling with the right approach to mollify neighbours, while not shutting their doors on inclusivity.
In Gravenhurst, a new short-term rental licensing by-law is in the works and set to take effect January 2023 if council approves it at its May 31 planning council meeting.
Renters would have to sign off on "code of conduct."
"We've heard from the community that we would greatly benefit from this new licensing platform; it would help ensure compliance of accompanying by-laws and most importantly promote being a good neighbour," said Mayor Paul Kelly. "I think that is the most important element, mutual respect, so that we can all enjoy our surroundings."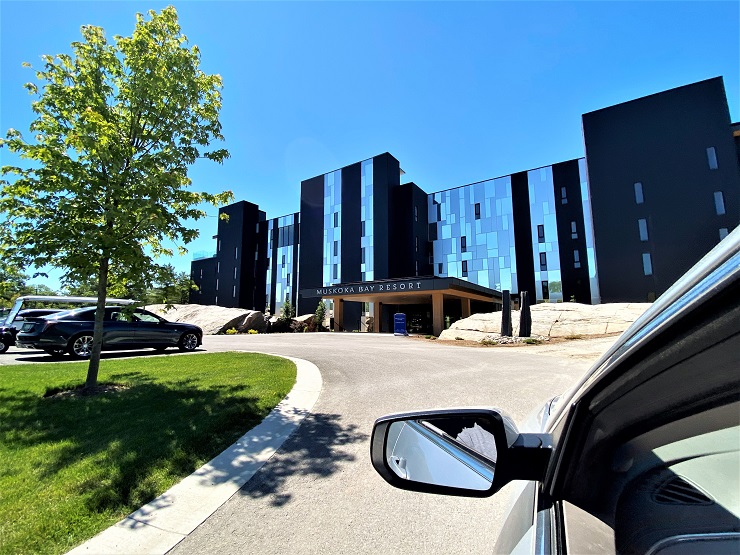 The licensing program to be finalized late summer/early fall; elements include annual fees, application requirements, and implementation timelines.
While the bylaw won't take effect until January, a town release Tuesday claims its community growth and development department is "taking proactive measures to promote the new bylaw and help introduce and educate those who it applies to.
It says a system of fines — in bureaucratic jargon it calls "administrative monetary penalty system (AMPS) — will be included. It will allow the town to "enforce compliance with regulatory requirements," as opposed to processing through the Provincial Offences Court.
"It's an effective, quick, clear and tangible way for regulators to respond to infractions," said Kristen Ford-Bickers, bylaw services manager. "Within the bylaw every renter must sign off on a code of conduct."
Ford-Bickers added that in the meantime, there are other bylaws to address behaviours she said "have been described as problematic," including open burning, noise, parking, property standards, dark sky lighting, site alteration and site plan control.
"We will continue enforcement of these by-laws," said Ford-Bickers
Within the by-law, a short-term rental accommodation (STRA) is defined as "the use of a dwelling unit that operates or offers a place of temporary residence, lodging or occupancy by way of concession, permit, lease, license, rental agreement, or similar arrangement for any period equal to or less than 28 consecutive calendar days, throughout all or any part of the calendar year, unless otherwise prohibited by this bylaw or any other by-law of the Town of Gravenhurst."
Further information will be shared on the town's Good Neighbour webpage and through the Engage Gravenhurst Platform. Additionally, the town will be reaching out to resident and lake associations for comment.
EMAIL: news@muskokatoday.com
28 years of 'Local Online Journalism'
Twitter: @muskokatoday, Facebook: mclairmont1
Leave comments at end of story
SUBSCRIBE for $25 by e-transferring to news@muskokatoday.com
Or go online to https://muskokatoday.com/subscriptions