Mark Clairmont | MuskokaTODAY.com
PARRY SOUND-MUSKOKA — The local Liberal brand has taken another hit three weeks from the June 2 provincial election.
Four days after Ontario Liberals in the riding acclaimed him as the only nominee to run Saturday afternoon in a Zoom election, provincial party Leader Steven Del Duca fired Barry Stanley Wednesday.
Yesterday the NDP called on Del Duca to fire Bracebridge resident Barry Stanley, who wrote a book that claimed that homosexuality "may also be caused by depleted rebreathing occurring shortly after birth… it is related to how the brain has developed."
"This writing is hurtful to the entire 2SLGBTQIA+ community," said the NDP in a release. They said Del Duca "must immediately fire this candidate."
And Del Duca did just that the same day, after Stanley said he didn't tell the party about it during the vetting process.
The  party says it won't field a candidate this election, due to the late dismissal.
This after federal Liberals had to parachute a candidate in to the riding last fall, when they couldn't find anyone to run. They still polled about 11,000 votes against MP Scott Aitchison, who is performing well on the Conservative leadership stage.
Stanley is a retired York Region elementary school teacher who in 2009 self-published 2009 book detailing his unproven theory, according to the Toronto Star.
"As soon as we learned of this information, he was terminated as a candidate," Liberal campaign communications director Dan Moulton told the Star after the Star published the story.
"We unconditionally denounce these views."
Stanley was unrepentant when he told the Star yesterday: "It's controversial … I'm the only person who's ever said that," in the book called Rebreathing, sold on Amazon.
"I'm proud of it."
He admits he has no proof to back his theory and no scientific training, he told Star reporter Rob Ferguson.
"None whatsoever. It's just a theoretical book … sort of folk theory.
"So it's untested, unproven. These are just theories I hoped others could go with, perhaps do more testing and enlighten, you know? But there's no proof to anything I have there."
"It's not in wide circulation," he said of the 120-page book. "I get about $5 a year."
The firing comes a day after the Liberal dumped an 18-year-old acclaimed candidate in Sault Ste. Marie on Tuesday after information came to them in their vetting process.
Stanley, who retired a decade ago, said he taught most elementary grades and special education during his York Region District School Board career at schools in Thornhill, Newmarket and Aurora.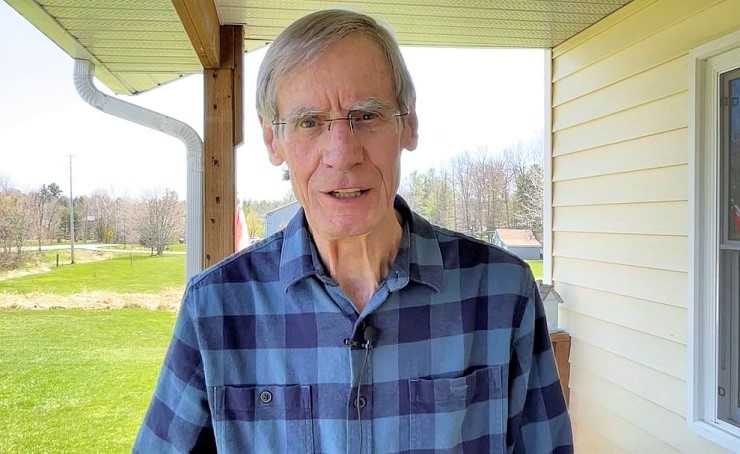 EMAIL: news@muskokatoday.com
28 years of 'Local Online Journalism'
Twitter: @muskokatoday, Facebook: mclairmont1
Leave comments at end of story
SUBSCRIBE for $25 by e-transferring to news@muskokatoday.com
Or go online to https://muskokatoday.com/subscriptions