LETTER TO EDITOR:
In support of the people of Ukraine, I have placed a sign in front of my property.
I taped an old fridge magnet to it that I bought at the Toronto Ukrainian Festival sometimes before 2018. It has a picture of a Cossack with the colours of Ukrainian flag behind.
Here is translation of what this Cossack man says: "Should they ask about my heritage — 'Ukrainian,' I'll tell everyone everywhere. Son of Cossack heritage and it will be like that forever!"
The Cossacks of days gone by were free men and modern Ukrainians will fight to the death for their freedom and their country.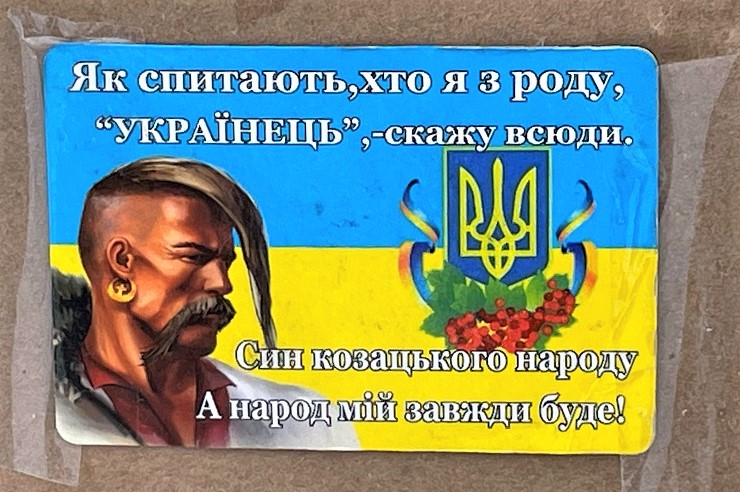 My mom and dad came from Poland in 1937, from the villages of Mogielnica and Staromiszczyna, which were under Tarnopol Voivodeship (in Polish this is called Wojewodztwo Tarnopolskie), which was an administrative region of interwar Poland (1918-1939) and created Dec. 23, 1920. It has an area of 16,500 square kilometres. It's provincial capital Tarnopol (now Ternopil, Ukraine).
At the end of the Second World War, at the insistence of Russian leader Joseph Stalin, during the Tehran Conference of 1943 and without official Polish representation whatsoever, the borders of Poland were redrawn by the Allies.
The Polish population was forcibly resettled after the defeat of Nazi Germany and the Tarnopol Voivodeship was incorporated into the Ukrainian socialist republic of the Soviet Union.
Since 1991 most of the region is located in the Ternopil Oblast in sovereign Ukraine.
A major bloodbath is now happening in Ukraine.
Vladimir Putin does not care that he is killing adults and children. He lies to his own military saying Ukraine is the aggressor.
Ukrainian National Security and Defence Council Chief Oleksiy Danilov disclosed that Ukrainian forces stopped a plan to kill their President Volodymir Zelensky. Kadydrovites, made up of elite Chechen special forces, had a plot to eliminate the Ukrainian president. Danilov said individuals from Russia's Federal Security Service who are not in favour of war told authorities about the plot.
The people of Ukraine are taking the first strike. Putin might move west to conquer other European countries.
President Zelensky has asked for volunteers from other countries to help. This morning on CBC Radio I heard Trevor MacDonald, from Huntsville, speak. He will be going to Ukraine soon to help out.
Many countries are sending the Ukrainian people arms and hopefully this will be enough to defeat Putin…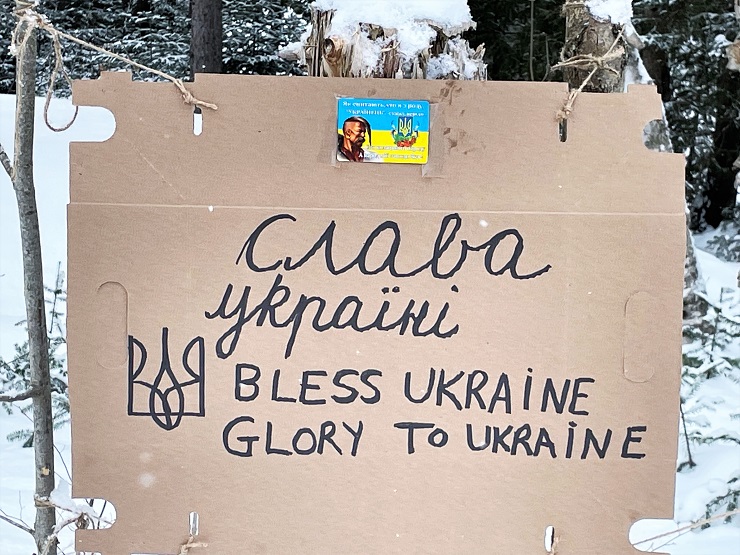 Imagine the suffering we would go through if a Russian ICBM struck North America.
Putin has threatened "If the West interferes we'll see a war like none other."
Hopefully the U.S.A. has technology to destroy a nuclear bomb before it strikes Ukraine.
God forbid that this sequence of events occurs.
I pray that Ukrainian soldiers and citizens and volunteers from other countries can turn things around.
I pray that this maniac Putin will come to his senses and peace will prevail.
In the meantime I encourage Canadian people to donate money to the Canada-Ukraine Foundation for humanitarian needs in Ukraine for food, medicine, blankets etc. There are other agencies to donate to like the Red Cross and Unicef.
If this was us in Canada who were being attacked by Russia we would need all the military help and humanitarian help we could get.
Ukraine is taking the first strike.
Please give as much as you can.
Carol Pershyn
Baysville