Mark Clairmont | MuskokaTODAY.com
SIMCOE-MUSKOKA — You know COVID is getting worse when local numbers are higher than Toronto.
Simcoe-Muskoka has through much of the pandemic been a high-impact region in Ontario as an early leader in variants of concern — notably the Delta VOC
But today both the health unit and Public Health Ontario (PHO) report numbers that top the largest city in the province.
Toronto had 72 cases today, according to PHO, which said Simcoe-Muskoka had 73 cases.
The Simcoe Muskoka District Health Unit (SMDHU) itself reports 79 cases Tuesday.
In both local numbers were 6 more in Muskoka.
They are:
Bracebridge woman, 18-34, close contact, reported Nov. 22, with a first episode Nov. 17
Bracebridge man, 45-64, under investigation, reported Nov. 22, with a first episode Nov. 19
Bracebridge woman, 65-79, close contact, reported Nov. 22, with a first episode Nov. 21
Huntsville girl, 0-17, close contact, reported Nov. 22, with a first episode Nov. 17
Huntsville boy, 0-17, close contact, reported Nov. 22, with a first episode Nov. 12
Georgian Bay man, 80+, community acquired, reported Nov. 20, with a first episode Nov. 13
SMDHU reports 41 of the latest cases include 41 unvaccinated, 37 fully vaccinated and 1 partially vaccinated.
And that 29 people are now in hospital, 5 of them being admitted overnight.
As well, there are 510 active COVID cases.
How local kids can sign up for Pfizer vaccine
This as eager parents began signing up their kids early this morning hours before the province's official booking website was scheduled to open at 8 a.m.
Children 5 to 11 are now eligible — including some aged 4 who will soon be 5.
By 10 a.m. 68,000 kids had been booked for appointments.
And in what the Opposition NDP are calling a "design flaw," families with more than one child in the eligible age group can call the province's hotline to book them together rather than going online to the website for each child.
Locally, SMDHU says parents and guardians can book an appointment for their child(ren) aged five to 11 years through the COVID-19 vaccination portal or by calling the Provincial Vaccine Contact Centre at 1-833-943-3900.
Public health community clinics in Simcoe Muskoka will be open for booked appointments starting Friday, Nov. 26, says a release Tuesday.
"Getting five-to-11-year-olds vaccinated is safe and the most effective way to protect them from COVID-19," said Dr. Charles Gardner, SMDHU's Medical Officer of Health. "Evidence shows us that the vaccine is 91 per cent effective at preventing COVID-19 in children in this age group and has the additional benefit of helping to safeguard against the disruptions to schooling and extra-curricular activities and the social isolation that children have experienced during the pandemic."
In keeping with provincial guidance that is informed by the National Advisory Committee on Immunization (NACI), children born between 2010 and 2016 are eligible to receive the pediatric Pfizer-BioNTech COVID-19 vaccine. Two doses of the vaccine are recommended, with at least eight weeks between the first and second doses. It is advised that children between five and 11 years of age wait 14 days before or after receiving another vaccine before getting their COVID-19 vaccine.
In addition to the community clinic locations, the vaccine is also available at participating pharmacies and the Ontario GO-VAXX bus. Individuals can also check with their primary care provider to see if they are offering vaccination.
SMDHU encourages parents and caregivers to make an informed choice about this vaccine, just as they do when considering other vaccinations for their child. Information for parents and caregivers about the vaccine is available on the health unit's website, including how and where to get the vaccine, answers to frequently asked questions, and helpful resources about making the vaccination experience a positive one for your child.
Elsewhere, Quebec, New Brunswick, P.E.I. and Newfoundland and Labrador, and Israel have also begun booking kids appointments.
But in the U.S. COVID cases among children are up 32 per cent the past two weeks.
Meanwhile, the OPP say two 22-year-olds from Gloucester, Ont., and Vaudreuil-Dorion, Que., have been charged with unauthorized use of a computer after alleged security breach of the province's COVID-19 immunization system. Last week the province received reports of spam text messages from people who had scheduled appointments or accessed vaccine certificates through the portal.
TUESDAY: COVID BY THE P.H.0. NUMBERS: … 73 CASES IN SIMCOE-MUSKOKA (53 YESTERDAY) … ONTARIO 613 AND 9 DEATHS (627-1) … TORONTO 72 (92), YORK 47 (38), PEEL 35 (53) … NORTH BAY-PARRY SOUND 1 (1) … PORCUPINE 1 (0) …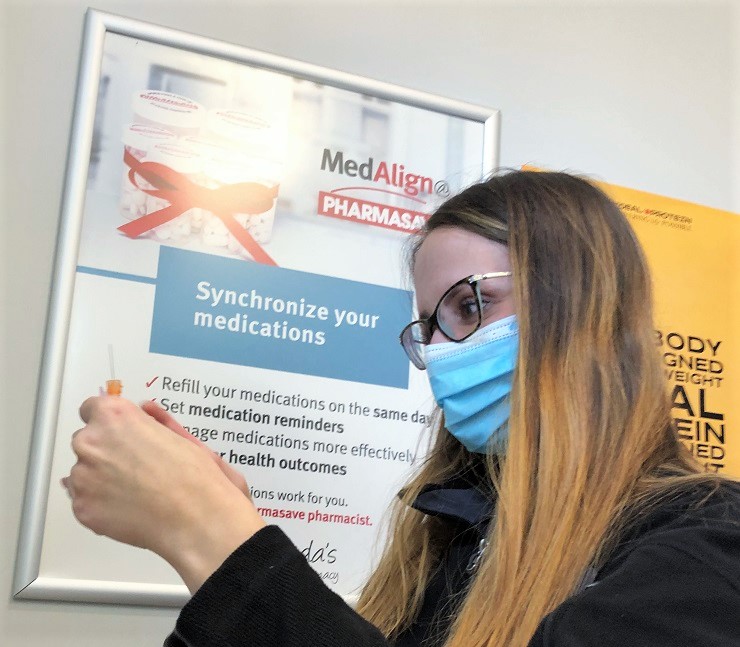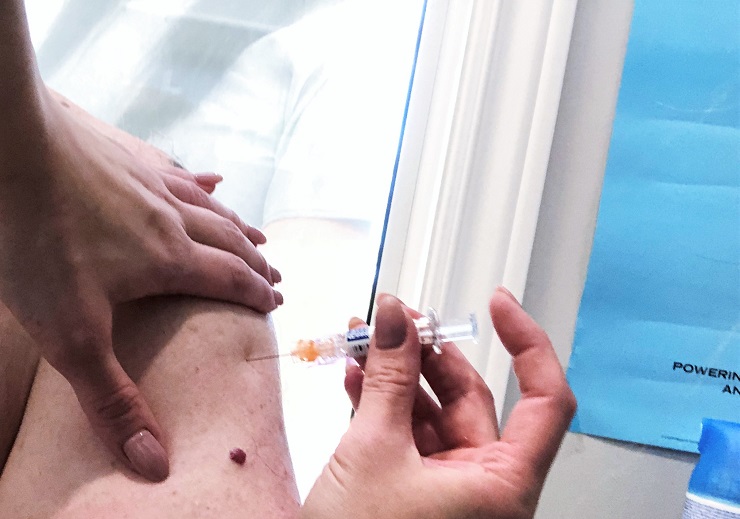 HEALTH UNIT HIGHLIGHTS:
15,154 cases to date
120 cases this week
414 last week, which was 25% higher than the 332 cases the week before
From December 22 there have been 801 confirmed COVID-19 cases among vaccinated individuals.
11 deaths in November, 5 each in October and September
From September 26 to November 20 the rate of COVID-19 infection among the unvaccinated vaccine-eligible Simcoe Muskoka population is seven times higher than it is for fully vaccinated population and the rate of COVID-19 hospitalizations is 12 times higher.
7,007 variants of concern include 4,008 Alpha, 169 Gamma, 34 Beta (B.1.351), 2,134 Delta
931,172 vaccines have been administered
465,615 residents have received at least one vaccine, which represents 77% of the total population
88% of the population 12+ have had at least one vaccine
88% of youth 12 to 17 have also received at least one vaccine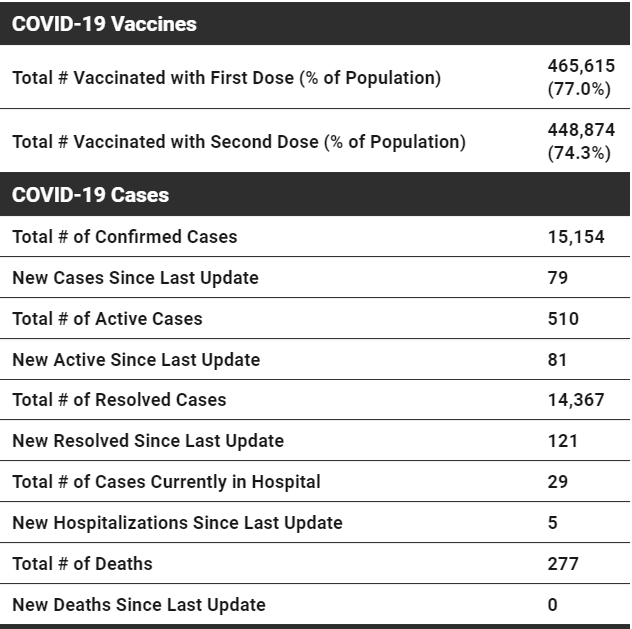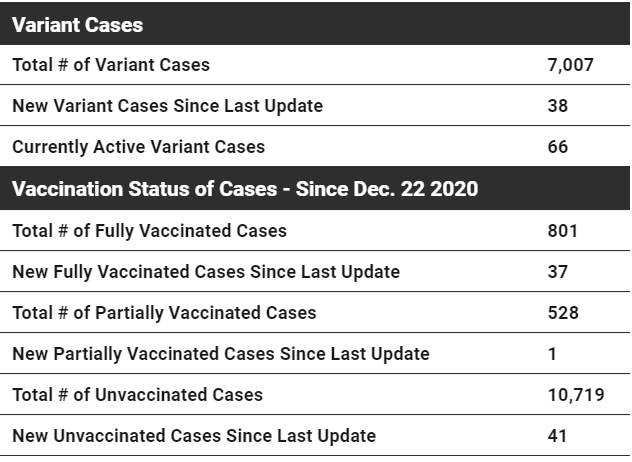 IN OTHER COVID NEWS …
Supply chains could get worse by mid-January. That's when both Canada and the U.S. will require truckers be vaccinated. But the drivers' associations say thousands of workers may not be able to meet those deadlines causing more chaos at the border where shipments north of food, produce and other goods would be thus limited.
Government researchers in Spain are letting companies make COVID testing kits for use among the world's poorer nations to help identify and prevent the spread of the deadly disease.
French Prime Minister Jean Castex, who tested positive Monday is being vilified on social media after being seen shaking hands last week without a mask in an enclosed space. He contracted from his 11-year-old unvaccinated daughter and is now self-isolating.
German troops will all have to be vaccinated.
EMAIL: news@muskokatoday.com
28 years of 'Local Online Journalism'
Twitter: @muskokatoday, Facebook: mclairmont1
Leave comments at end of story                  
SUBSCRIBE for $25 by e-transferring to news@muskokatoday.com
Or go online to https://muskokatoday.com/subscriptions