Mark Clairmont | MuskokaTODAY.com
SIMCOE MUSKOKA — The province is reporting 64 cases regionally today.
That's up from 40 Sunday and 50 Saturday. Friday there were 34.
This as a local vaccine rollout continues across Muskoka this week with Moderna doses being to be handed out in Gravenhurst and Port Carling through the Cottage Country Family Health Team (CCFHT).
They are for those aged 75 and older.
This follows their successful distribution of 180 AstraZeneca vaccines last week and an equal number in Huntsville through the Algonquin Family Health Team.
Lorraine Johnston, executive of the CCFHT, tells MuskokaTODAY.com "We were able to complete all the doses we were given of AstraZeneca.
"We were very pleased with how well the clinics ran and appreciate the efforts made by physicians, nurse practitioners, nursing staff and offices staff to ensure these clinics ran smoothly."
She said: "We plan to provide some doses of Moderna vaccination to patients aged 75 and over in the primary care offices in the Gravenhurst and Port Carling next week.
"Patients should not call the offices as they will be contacted by their primary care provider for appointments."
Meanwhile Monday, the Simcoe Muskoka District Health Unit says difficulties with the provincial COVID-19 booking system that resulted in appointment delays and line ups at vaccination clinics over the weekend now appear to be resolved.
They thank everyone who attended the clinics for their patience.
And that they add these reminders for when going to a clinic appointment:
Arrive no more than 10 minutes early, to minimize the number of people waiting
You will be immunized by appointment time, not first-come first-served
Be sure to bring your health card, or other form of proof of eligibility as required
Those who can book their appointments now include:
All adults turning 75 years of age or older (born in 1946 or earlier)
Pre-registration is available for:
Indigenous adults and their household members
Adults recipients of chronic home care
Essential caregivers for residents of long-term care or rest and retirement homes
For more about COVID-19 and the immunization roll out, please see www.smdhu.org.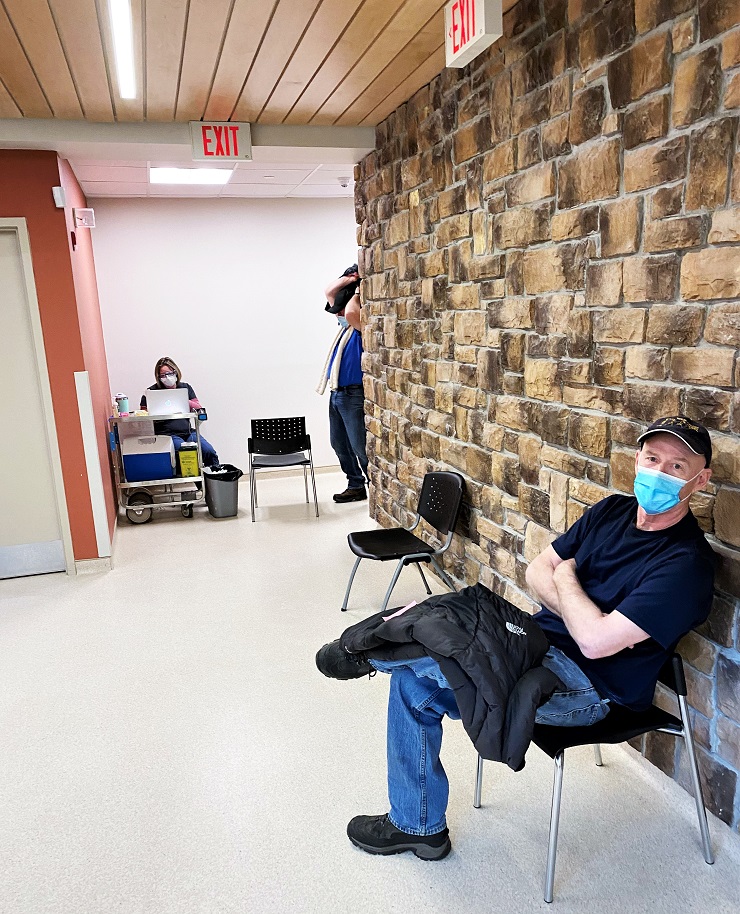 Email news@muskokatoday.com
Celebrating 27 YEARS of 'Local Online Journalism'
Follow us on at Twitter @muskokatoday & on Facebook at mclairmont1
Leave your comments at end of story.
Send Letters to the Editor at news@muskokatoday.com
SUBSCRIBE for $25 by e-transferring to news@muskokatoday.com
Or go online to https://muskokatoday.com/subscriptions