Mark Clairmont | MuskokaTODAY.com
SIMCOE-MUSKOA — Local diners craving restaurant food can now dine-in in larger numbers starting today.
This as Simcoe-Muskoka had 50 new COVID cases today, says the province, which also reported 1,829 new cases.
Toronto had 593, Peel 287, York 157, North Bay-Parry Sound 4, Sudbury 43 and Thunder Bay 32.
As Ontario moves eight health units to new levels of protection this Monday, it said today that "to support the province's economic recovery, the government is cautiously adjusting dining capacity limits at restaurants, bars and other food and drink establishments, for regions in the Grey-Lockdown, Red-Control and Orange-Restrict levels of the Framework, effective Saturday at 12:01 a.m.
North Bay-Parry Sound, which had 4 cases today, is moving down to Yellow-Protect Monday and Ottawa, with 101 goes to red today.
That means that for regions in Red-Control like Simcoe-Muskoka, and in Orange-Restrict, capacity limits will increase to 50 per cent of the indoor dining area accessible to the public, subject to physical distancing rules.
Total occupancy can not exceed 50 patrons in red zones and 100 in orange.
In grey areas, indoor dining continues to be prohibited, but outdoor dining is permitted, subject to physical distancing and other public health and workplace safety measures.
As well, the following measures are included in the changes for all three regions:
Limiting tables for indoor dining to members of the same household with exemptions for patrons who live alone and caregivers;
Limiting tables for outdoor dining in Grey-Lockdown to members of the same household with exemptions for patrons who live alone and caregivers; and
A sign posted by the establishment in a location visible to the public that states the maximum capacity (number of patrons) they are permitted to operate under.
"While some regions are proceeding to levels with less restrictive measures and adjustments are being made to dining capacity, everyone must continue to adhere to all public health and workplace safety measures," said Dr. David Williams, Chief Medical Officer of Health. "We have entered the third wave of the pandemic and the rates of variants of concern continue to rise so it is important that people remain cautious and vigilant in order to minimize the transmission of COVID-19 and protect themselves and their communities."
Based on the latest data, the following eight regions are moving to new levels as of Monday at 12:01 a.m.:
Red-Control
Brant County Health Unit;
Chatham-Kent Public Health; and
Leeds, Grenville and Lanark District Health Unit.
Orange-Restrict
Wellington-Dufferin-Guelph Public Health.
Yellow-Protect
North Bay Parry Sound District;
Kingston, Frontenac and Lennox & Addington Public Health;
Porcupine Health Unit; and
Timiskaming Health Unit.
Meanwhile, due to increasing case rates and per cent test positivity this week, Peel and Toronto regions will remain in grey. Tha's because this week Peel and Toronto's case rates increased by 4.5 per cent, to 86.5 cases per 100,000 people in Toronto, and by 8.6 per cent, to 103.6 cases per 100,000 people in Peel, both well above the provincial average.
MORE INFORMATION:
Find out what level and which public health and workplace safety measures are in place for your area.
Please visit Ontario.ca/covidresponse for the full list of public health region classifications.
In its release today, the province noted: "Healthy people are essential for a healthy economy."
And said to help stop the spread of COVID-19 and safeguard health system capacity, everyone is strongly urged to continue staying at home and limit trips outside their household and to other regions for essential purposes only, and not to gather with individuals outside of their household.
In addition, Ontarians are required to wear a face covering in certain circumstances, both indoors and outdoors, including when attending a business or organization that is open to the public, with limited exceptions.
On March 24 the province will release the 2021 Ontario Budget. It will focus on protecting people's health, with a plan to defeat COVID-19, and provide support for people and jobs.
To find the right supports, visit COVID-19: Support for People, which has information about the many available and free mental health services and supports.
Get tested if you have COVID-19 symptoms, or if you have been advised of exposure by your local public health unit or through the COVID Alert App. Visit Ontario.ca/covidtest to find the nearest testing location.
Visit Ontario's COVID-19 vaccine web page to view the latest provincial data and information on COVID-19 vaccines.
Visit Ontario's COVID-19 information website to learn more about how the province continues to protect the people of Ontario from the virus.
For public inquiries call ServiceOntario, INFOline at 1-866-532-3161 (Toll-free in Ontario only).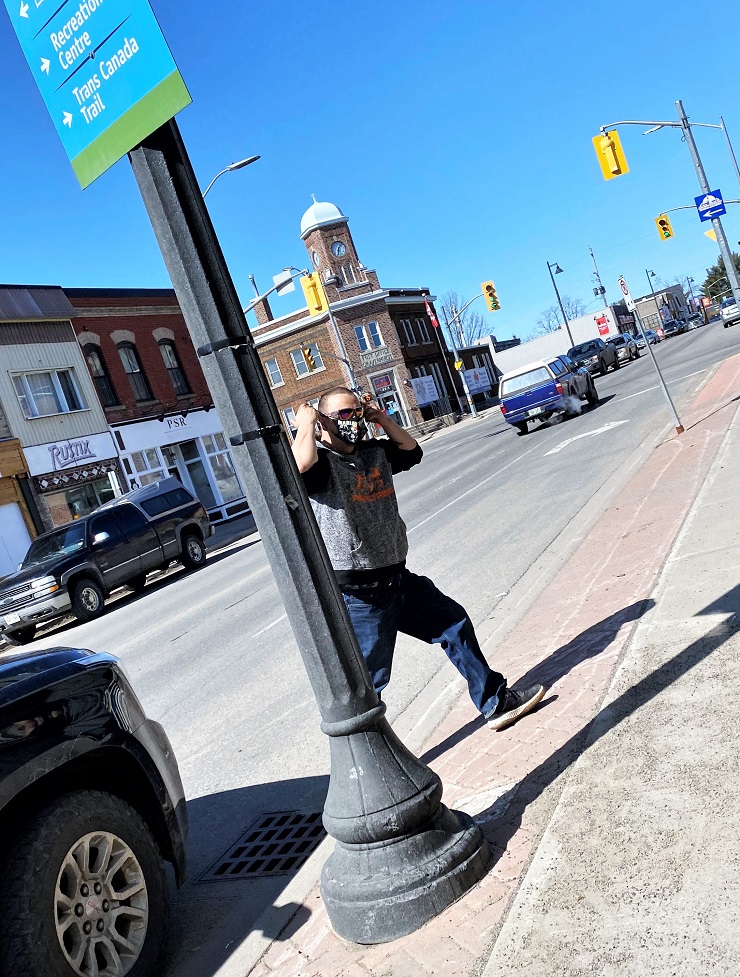 Email news@muskokatoday.com
Celebrating 27 YEARS of 'Local Online Journalism'
Follow us on at Twitter @muskokatoday & on Facebook at mclairmont1
Leave your comments at end of story.
Send Letters to the Editor at news@muskokatoday.com
SUBSCRIBE for $25 by e-transferring to news@muskokatoday.com
Or go online to https://muskokatoday.com/subscriptions