Mark Clairmont | MuskokaTODAY.com
GRAVENHURST — At 90 Jack Hutton is no spring chicken.
No Taylor Swift either.
More to his point, he says he's like Willie Nelson — who too became an octogenarian 10 days after "Jack" hit the esteemed age April 19.
Last night at a still "advancing" age, Hutton proved he can keep up with that young whipper-snapper "Willie."
While the country legend filled the Hollywood Bowl for two nights with 17,000 fans and celebrity performers for his L.A. birthday party, Bala's own celebrated pianist did more than the same here at the Gravenhurst Opera House.
"Jack Hutton and Friends" was billed as "One more time …" with his exceptionally multi-talented musical cohorts.
This was a celebration of a life with his Muskoka "friends — and family" on stage and among his adoring audience.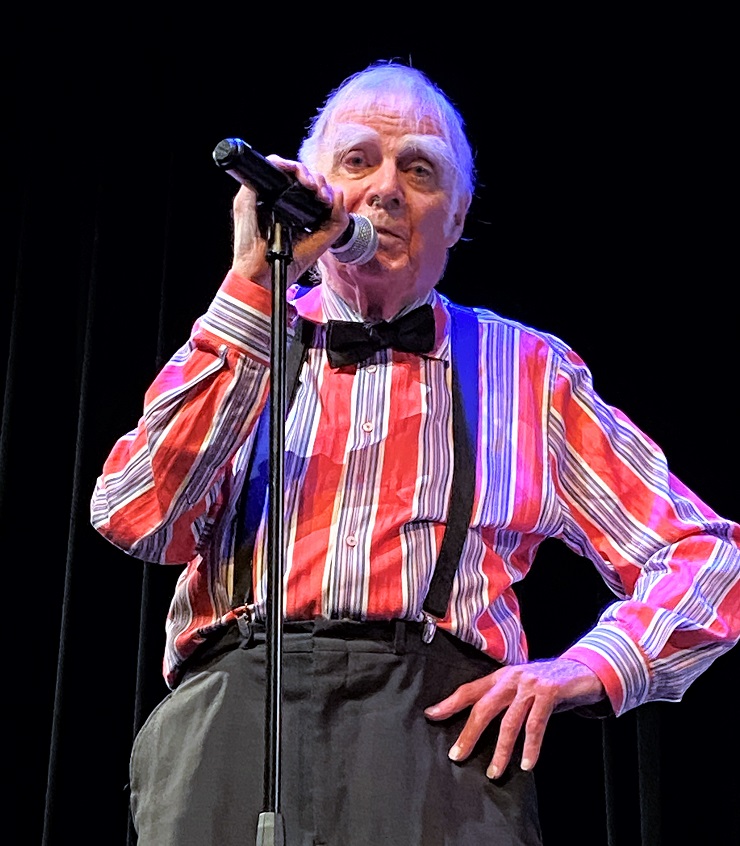 A Hutton show is always a guaranteed sold-out gig for the Opera House.
Back by popular demand after COVID, the house was again almost packed.
It would've been a sell-out had Hutton not outlived many of his ardent fans and admirers.
And, oh, what a performance they missed.
"One hell of a night," he said.
Hutton's 88-year-old sister was "in near tears" he said after, when she praised his playing as "one of his best" concerts he'd given.
For a non-biased appraisal, Donna Hillyard agreed: "It was the best I've ever heard him." And she and her husband Dr. Hillyard have heard Hutton many, many times.
The sentiments were universal Friday night. I among them.
Hutton certainly was at his best leading, taking great solos (including some stride) and transcending himself and his age tinkling all 88 keys with long, elastic lyrical right-hand runs and bruising left-hand accompanying lines that defied any age.
It was a learned lesson for his grandson, Kai Hutton, who at 15 and a fraction his age was impressive on his own playing of Bach in the concert and Brubeck after. A mop-top teen who eight years ago shyly appeared with gramps' group in an entertaining version of the "Entertainer." No doubt a portent of what was to come.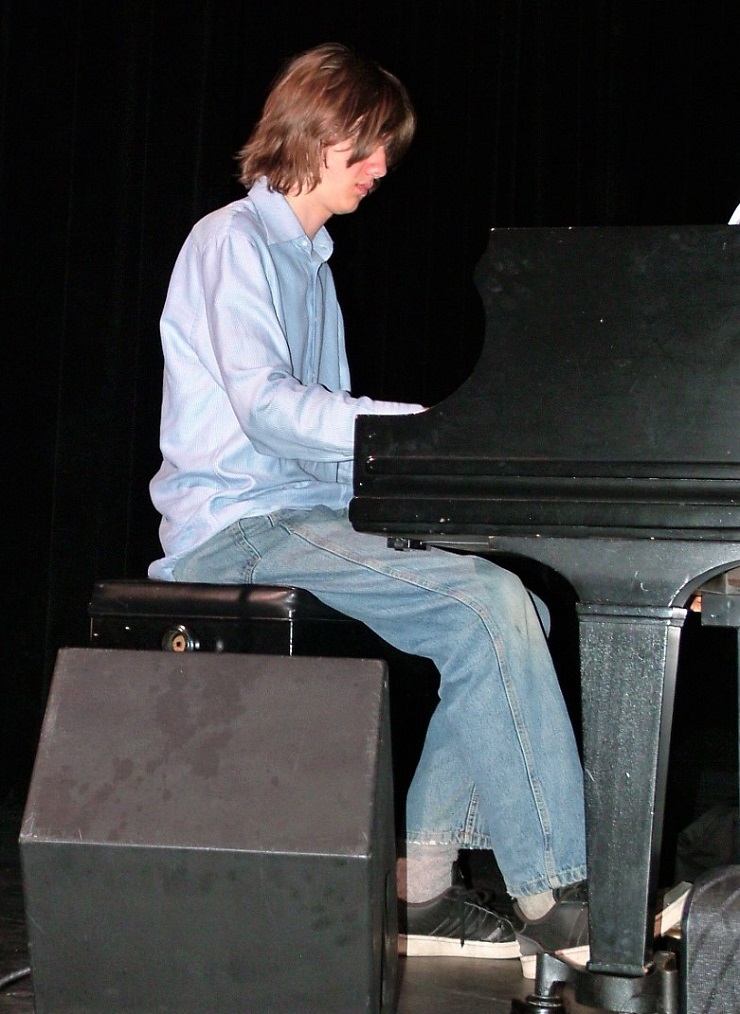 But the concert almost didn't come off.
June 22 Hutton had "emergency surgery" on his right eye for glaucoma — "and I wasn't sure I'd be able to read the music. They put in a stent at Mt. Sinai and we were able to go."
Then there was the hardship of replacing long-time musical contemporaries saxophonist Brian Bauer and trombonist Bob Livingstone."
Luckily Will Wilson was back with banjo and guitar well in hands.
Hutton also fortunately was able to recruit "one of Canada's finest clarinetists" — Ross Wooldbridge — from their early days with the Rainbow Garden Orchestra in Toronto.
"He's Canada's Benny Goodman," Hutton boasted to the audience.
Subbing in on trombone was Bob Muir, of Collingwood, who's been playing the past five years on Bala's Moon River Cruise, including just last weekend. He brought along on bass Stuart Steinhart who kept the quintet grooving along.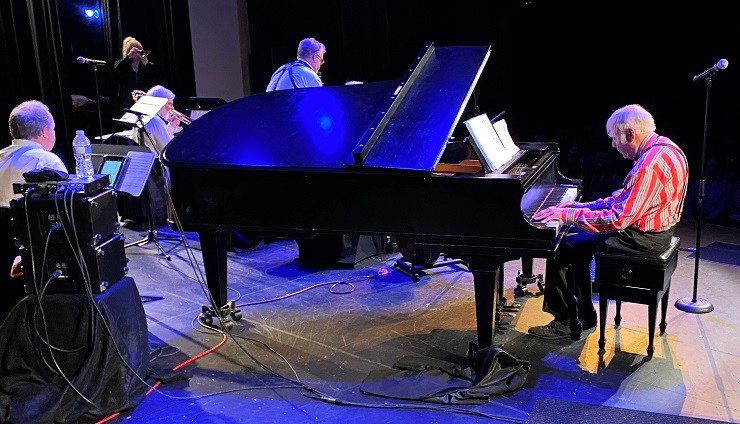 A treat was guest banjo player and singer Geoff Lowe, of Thornbury, who sat in for a few numbers and wowed the audience in an encore performance of "Give Me Doctor Jazz."
That was just before "Hutton and Friends" had "signed off" with Vera Lynn's "We'll Meet Again."
To shouts of "Thanks" and "We love you Jack," the night ended with a standing ovation.
Cake and a few more tunes in the traditional Trillium Court send-off followed.
The post party gave many-a-fan a chance to purchase, along with Hutton's several CDS, his latest hour-long musical DVD highlighting many great past performances over the years from Mississippi to Alexandria, N.Y., to Barrie, to Muskoka.
Hutton says give him a few more weeks and he will be back at his regular gig sailing on the Segwun and Wenonah II and doing what he does best playing on the after deck and entertaining cruisers up and down the Muskoka Lakes.
As for "one more time," "Linda says after last night there may be life left in me after all."
The good lord willing.
We'll have to wait until next summer to find out.
But just in case reserve a night next August for your friend and ours — Jack Hutton.
You bet on it.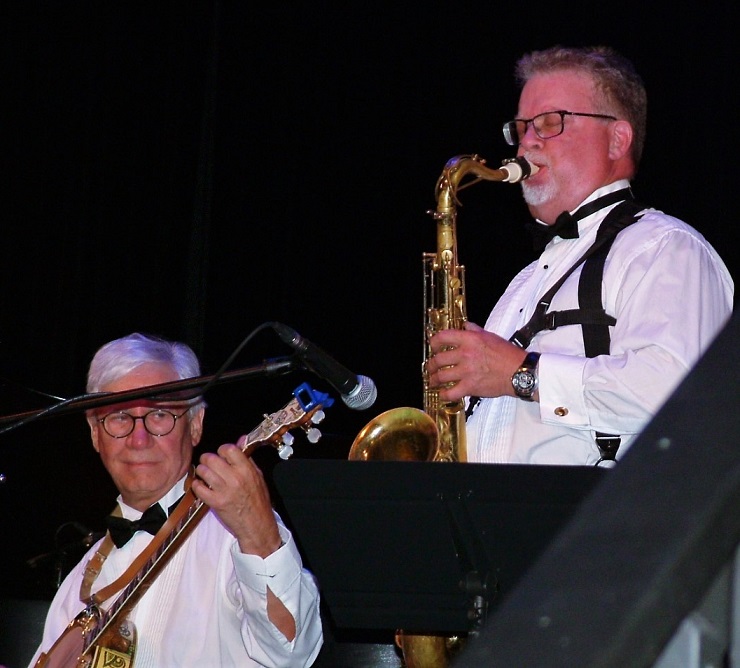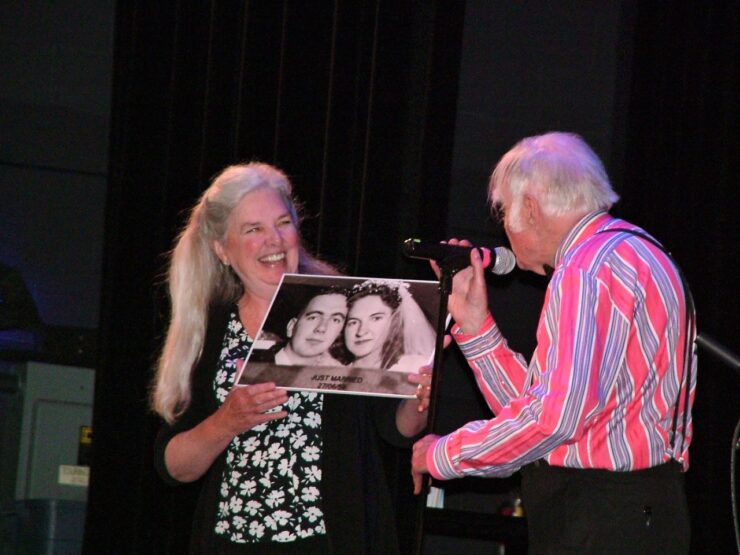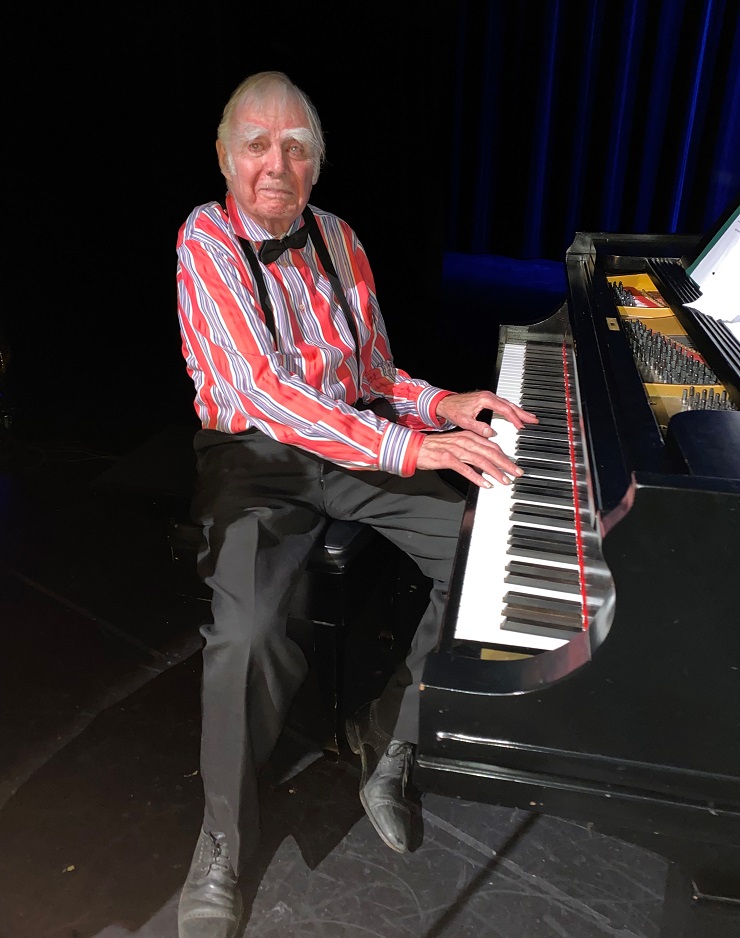 Hear Hutton's emotional encore last night.
EMAIL: news@muskokatoday.com
30th year of 'Local Online Journalism'
Twitter: @muskokatoday, Facebook: mclairmont1
Leave comments at end of story
SUBSCRIBE for $25 by e-transferring to news@muskokatoday.com
Or go online to https://muskokatoday.com/subscriptions