Mark Clairmont | MuskokaTODAY.com
WINDERMERE — The new Leafs GM is a "good guy."
Take it from a player he traded this spring from Calgary to Arizona.
Brett and Nick Ritchie were swapped in the first brother trade in the NHL.
Sunday Brett and his long-time girlfriend Jamie Andries were enjoying a late afternoon bite on the porch at Windermere House, now under new management, when he called Brad Treliving a "good guy."
Veteran Ritchie, who turns 30 July 1, was happy to share a few words about his former Flames boss who shipped the forward to the Coyotes as part of a major late season multi-player trade that benefited neither club. Both teams missed the playoffs.
While Ritchie didn't make a prediction on who would win the Stanley Cup, he was paying attention while vacationing and noted Las Vegas's early lead this week.
He and Andries were happy to be back in Canada, near his Orangeville home, and again taking in Muskoka's mostly fresh air after a few months in the heated Arizona desert at Glendale.
Andries, a former University of Oklahoma cheerleader, added her beau had a good season, but that she doesn't "follow hockey much."
"She prefers tanning," joked Ritchie about getting plenty of sun since their March 3 move south.
'Summer home to the stars'
Windermere House has long been Lake Rosseau's "summer home to the stars."
Hockey, movie and TV celebs have mingled and munched at the restored Victorian-style resort. Gretzky, Lindros, Goldie, Shore and the Levys have all hung out there. Not to speak of corporate, political and entertainment bigwigs north and south of Lake Ontario.
So, for the new owners who've scored one of Muskoka's most prestigious resort properties, it's a heady responsibility. One that none since its last most successful owner Mary Elizabeth Aitken had achieved more than 50 years ago.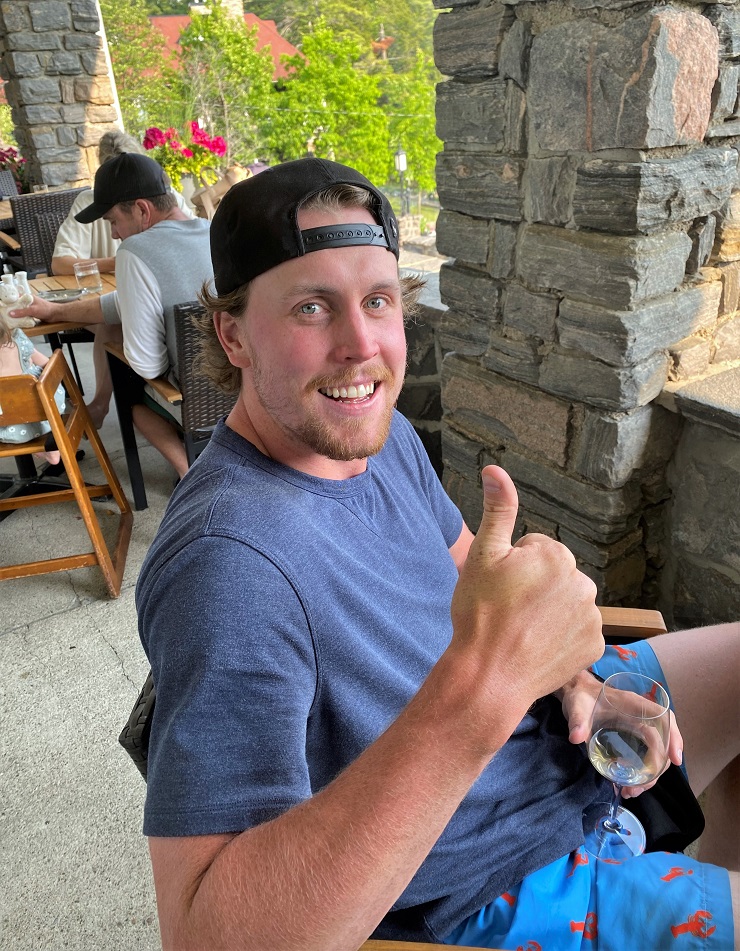 Gravenhurst Skyline owners
The latest owners — all of whom have ownership stakes in the massive apartment and hotel complex underway in Gravenhurst — plan to revitalize the building and its amenities while preserving the Windermere property's historical integrity.
"Windermere House is a Muskoka icon," said Joe Hall, "and it will be treated as such. The new owners are passionate about preserving the integrity of its historical features and intend to breathe new life into the property."
Hall told MuskokaTODAY.com in a phone call this week that they've already invested "$400,000" since the property was purchased April 15. It re-opened May 24 weekend.
WH will be managed by the B Hospitality group, based in Cambridge, where it also manages the Cambridge Inn and Conference Centre as well also the Bayfront Inn in Naples, Florida. In addition they have other smaller hospitality interests.
Hall said the Muskoka hotel will continue to operate as a 58-suite hotel and resort with a wide range of amenities, including its on-site restaurant and pub with live entertainment.
No longer seasonal, owners expect to be open year-round.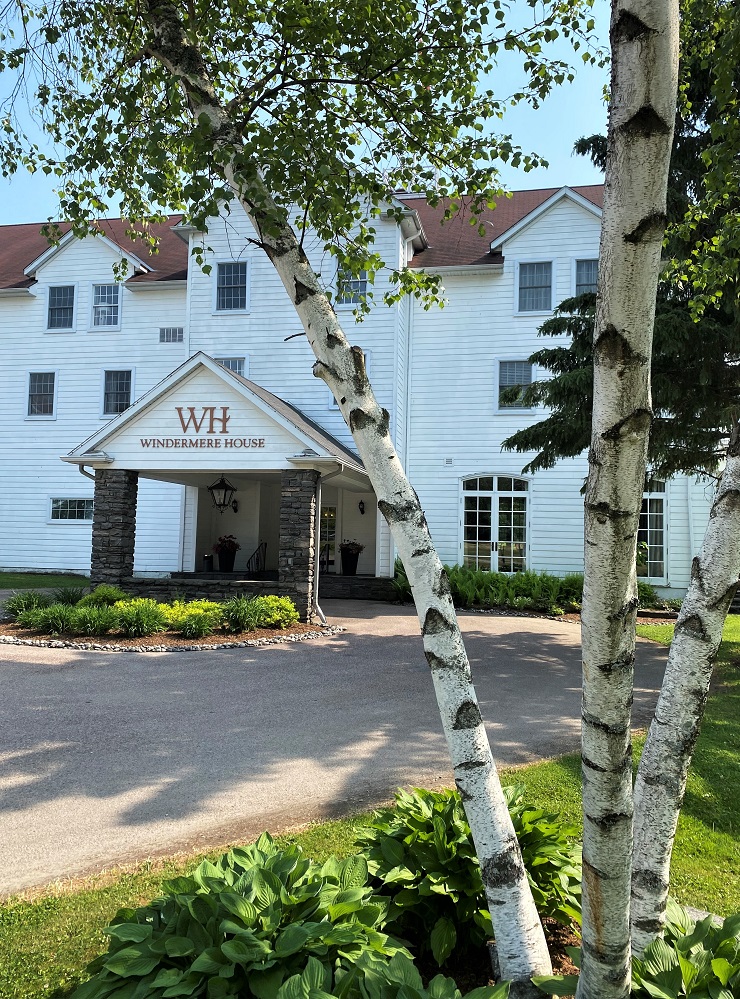 "Our intention is to uphold Windermere House's vibrant history, restoring its lustre and improving on its operations," the vice president of sales at B Hospitality said in a release this week. "We are excited to offer guests an exceptional experience at the property with luxury suites and amenities, and expertly crafted food.
"We are also community-minded and intend to build partnerships with local businesses and organizations wherever we can."
Hall added each member of Windermere House's new ownership group belongs to the senior leadership team (some are co-founders) at Skyline Group of Companies, an $8.2 billion firm based in Guelph. Skyline Group of Companies purchases, manages, develops, and offers investments in various real estate portfolios (multi-residential, industrial, and retail) and clean energy assets.
Skyline is currently building more than 200 apartments and a new hotel next door in Gravenhurst's south end.
As part of that firm, the owners have more than 30 years of experience in property management, redevelopment, and rejuvenation. This includes the restoration of downtown Guelph's historical Gummer Building, circa 1870 — after it was destroyed by fire from a neighbouring building — as well as a circa-1910 convent-turned-apartment complex in Haileybury. Both properties received awards for their redevelopment, Hall said.
"It's the people and the teamwork that allow us to take on a venture and see it excel," said Martin Castellan, co-founder and CEO of the Skyline Group of Companies.
"The B Hospitality team is fully engaged and excited about the opportunities to create amazing guest experiences at Windermere House, using the lessons they have learned in their 16-plus years in hospitality. Our goal is that this hotel and resort remains beloved and one of those special places to go: be it for a pint on the patio, dinner on the terrace, a weekend wedding, or a corporate retreat. Whatever the occasion, the setting is something special."
"The building's ownership group all have small-town roots themselves and understand the nostalgia and pride that this property brings to people who live and vacation here," concluded Hall.
"On behalf of Council, I am thrilled to welcome the new ownership group and B Hospitality to Muskoka Lakes," said Mayor Peter Kelley in the release.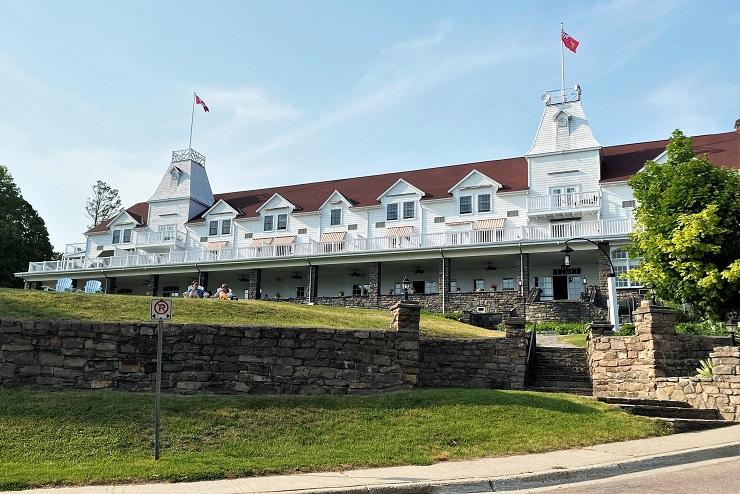 Official opening June 21
The "Lady of the Lake," as the Victorian-style property is nicknamed, first operated in 1870 as a boarding house. It was almost entirely destroyed by fire in 1996 while it was being used as a set for the Hollywood film "The Long Kiss Goodnight." It was immediately rebuilt with the original design replicated, and opened the following year.
The hotel, dining room and porch officially re-opened May 25; the pub opened June 3. The rest of the grounds will officially re-open Monday June 19.
The public is invited to attend the property's grand opening ceremony Wednesday June 21 from 3 to 5 p.m. in the Islandview dining room.
Hall says Windermere House is accepting hotel and event reservations and job applications for the 2023 season. For more information, visit WindermereHouse.com.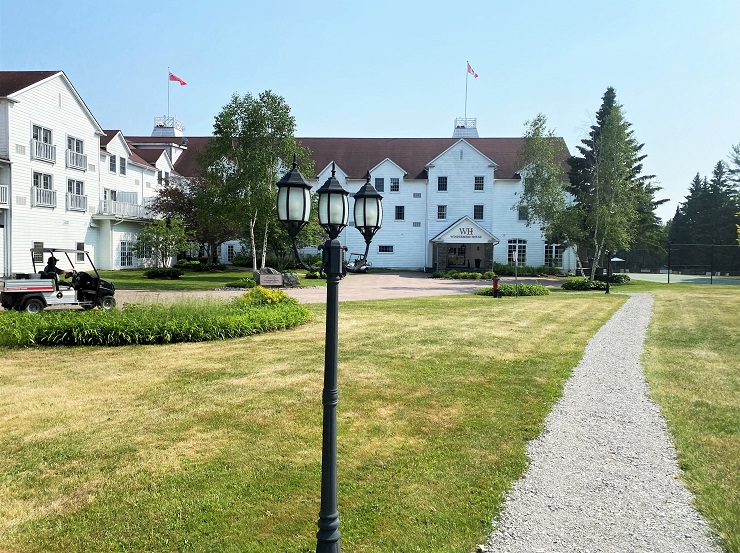 EMAIL: news@muskokatoday.com
30th year of 'Local Online Journalism'
Twitter: @muskokatoday, Facebook: mclairmont1
Leave comments at end of story
SUBSCRIBE for $25 by e-transferring to news@muskokatoday.com
Or go online to https://muskokatoday.com/subscriptions