Mark Clairmont | MuskokaTODAY.com
PARRY SOUND-MUSKOKA — A letter today to MPP Graydon Smith chastised the MNRF minister for comments he made in the legislature this week defending the massive fires affecting eastern Canada and the U.S.
Smith claimed the acrid smoke is "nothing unusual," says Christine Lauffer, a member of Climate Action Muskoka and Almaguin.
See her full letter here:
MPP Graydon Smith
Minister of Natural Resources and Forestry
230 Manitoba St.
Bracebridge, ON P1L 2E1
June 9, 2023
Dear Minister Smith:
I want to comment on your statement in the Legislature this week that we have always had forest fires and that what is happening right now is nothing unusual.
With all due respect I strongly disagree. We have more forest fires than ever, they are stronger, longer, out of control, and much more serious. They affect many communities near and far.
Will you acknowledge that the fires we are experiencing right now are so severe because of the climate change crisis?
The air is drier and hotter; we are getting less gentle rain. If we get torrential downpours after long periods of drought conditions, the dry earth cannot soak up the water, which leads to flooding.
We have clear cut old growth forests and replaced them with "monoculture" forests which do not have the same capability of storing rain water and keeping the earth moist.
We have destroyed wetlands and are still in the process of destroying more, i.e. in the Greenbelt which your government has partially opened to development.
I am urging you to reconsider your position and take active steps to prevent further destruction of and warming up of the earth.
Sincerely, but also deeply concerned.
Christine Lauffer
Burk's Falls, ON
Member of Almaguin Climate Action (ACA) and Climate Action Muskoka (CAM)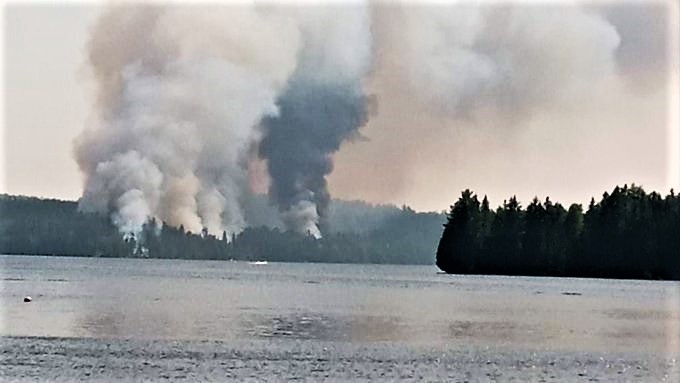 EMAIL: news@muskokatoday.com
30th year of 'Local Online Journalism'
Twitter: @muskokatoday, Facebook: mclairmont1
Leave comments at end of story
SUBSCRIBE for $25 by e-transferring to news@muskokatoday.com
Or go online to https://muskokatoday.com/subscriptions