Mark Clairmont | MuskokaTODAY.com
MUSKOKA — Experience won out over local knowledge tonight, as Muskoka councillors voted in former Barrie mayor Jeff Lehman as the district's new chair.
At their first meeting the 2022-2026 term Lehman beat out five other applicants in a secret vote of the 22 town and township mayors and council representatives.
He won 13 votes, Tim Withey had 5, Don Smith 3 (including his own) and Terry Pilger 1.
The electors included returning council members and 10 new members who were sworn in.
They include:
Town of Bracebridge:  Rick Maloney, Don Smith, Brenda Rhodes, Tatiana Sutherland
Township of Georgian Bay: Peter Koetsier, Brian Bochek, Peter Cooper
Town of Gravenhurst: Heidi Lorenz, Sandy Cairns, Erin Strength, Peter M. Johnston
Town of Huntsville: Nancy Alcock, Scott Morrison, Dan Armour, Bob Stone
Township of Lake of Bays: Terry Glover, Robert Lacroix, Mike Peppard
Township of Muskoka Lakes: Peter Kelley, Guy Burry, Allen Edwards, Ruth Nishikawa
The chair acts as the CEO and provides leadership to the affairs of council. And is the spokesperson for our community and are responsible for maintaining strong relationships with organizations and levels of government, to keep Muskoka visible and a priority, especially on major issues of policy and direction.
Also seeking the chair's job were Curry Clifford and Terry Pilger of Gravenhurst;  Howard Rosenthal of Lake of Bays; Smith and Withey.
Former chair John Klinck, who served three terms congratulated Lehman as he passed the presented him the chain of office.
Lehman was Barrie's mayor from 2010-2022, before not running again. He ran for the Ontario Liberals last spring.
He and his partner Carolina have four children.
I'm absolutely delighted and honoured to be chosen by district council to serve as chair," he said in a district release tonight.
"It's an enormous task to follow the tremendous leadership of John Klinck and move the district forward, but I hope my experience can support our new council as we tackle the challenges Muskoka faces and make a positive difference for our residents."
Lehman will chair his first meeting Dec. 19.
Council meets every third Monday of the month and meetings are publicly available online via webcast at the District of Muskoka's website at www.muskoka.on.ca.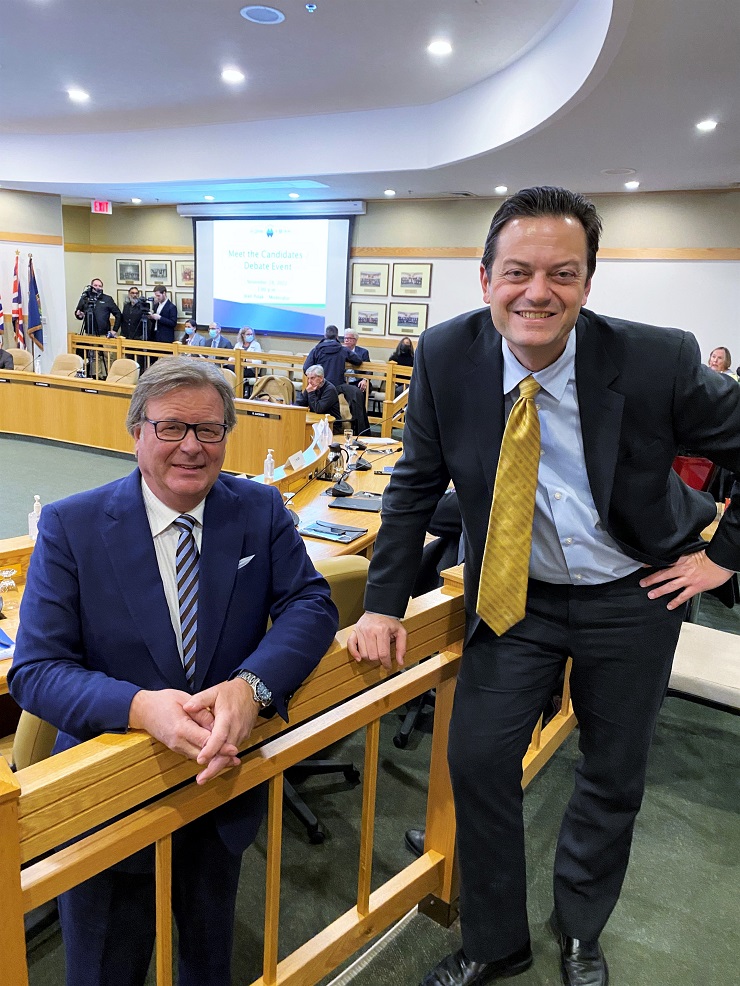 EMAIL: news@muskokatoday.com
28 years of 'Local Online Journalism'
Twitter: @muskokatoday, Facebook: mclairmont1
Leave comments at end of story
SUBSCRIBE for $25 by e-transferring to news@muskokatoday.com
Or go online to https://muskokatoday.com/subscriptions