Mark Clairmont | MuskokaTODAY.com
MUSKOKA — It's home work again.
School's out again tomorrow as Muskoka students will be stuck back at home — or the caregiver's — a second straight school day.
An educational standoff has CUPE workers holding out for a better "imposed" contract after Friday's walkout, protest, demonstration, strike or whatever either side is calling the refusal to work.
Trillium Lakelands District School Board (TLDSB) says in its latest communication with parents that: "As a result of the ongoing labour action between the government of Ontario and the Canadian Union of Public Employees (CUPE), CUPE members will continue to be in a strike action (full withdrawal of services) across the province of Ontario until further notice."
The news release just after 5 p.m. today adds: "For the safety of our students TLDSB schools buildings and board sites will be closed to students until further notice, but remain open to administrators, designated early childhood educators, teachers, and non-striking staff."
On Monday, Nov. 7, students will be provided with asynchronous work from their teacher on their online classroom platform (Google Classroom, Brightspace, Seesaw). For students who do not have access to a computer, schools will be signing out the school's inventory of technology upon request. For students who do not have access to the internet, please reach out to your school directly to make a plan to obtain printed packages.
"Your child(ren)'s teachers will reach out to their students and parents/guardians to ensure they are prepared for the continuation of learning," says education director Wes Hahn in the email.
It says that as reminder in TLDSB, CUPE members on strike include secretaries, clerks, computer technicians, custodial and maintenance staff, and educational assistants. "Without our CUPE staff, we cannot safely operate TLDSB schools for students. It is important to note that other school boards across the province may have different or fewer employee groups as part of CUPE, and therefore, would be able to keep their schools open," adds Hahn.
"If you have any questions, please contact your child(ren)'s school."
To find out more about the status of CUPE labour action impacting TLDSB, visit the Labour Relations Updates page on the board's website and follow TLDSB on social media and follow MuskokaTODAY.com for the latest updates.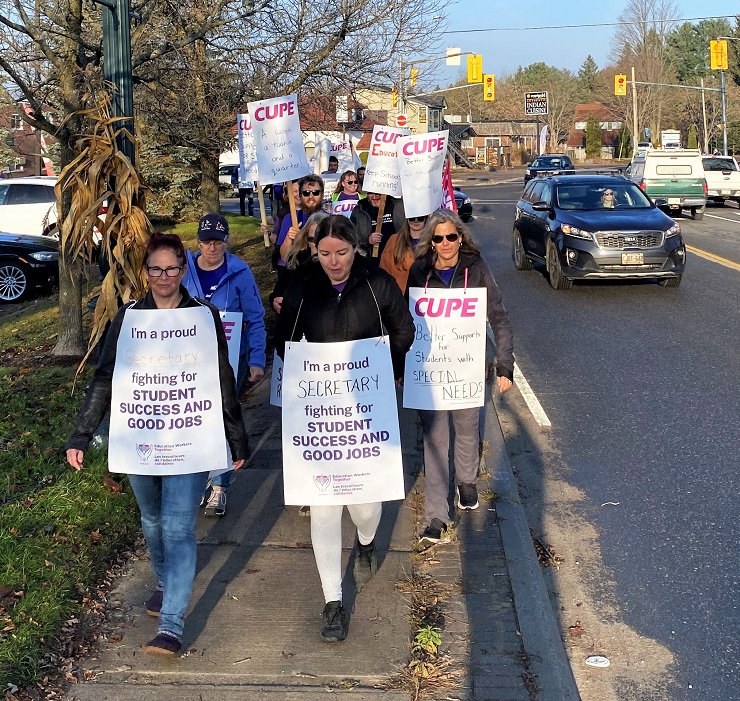 EMAIL: news@muskokatoday.com
28 years of 'Local Online Journalism'
Twitter: @muskokatoday, Facebook: mclairmont1
Leave comments at end of story
SUBSCRIBE for $25 by e-transferring to news@muskokatoday.com
Or go online to https://muskokatoday.com/subscriptions