Mark Clairmont | MuskokaTODAY.com
DORSET — Chuck McClelland knows Lake of Bays like the back of his hand.
A good thing for the captain of the S.S. Bigwin as he peeks from behind the big wooden wheel steering port to starboard.
McClelland grew up on Muskoka's second largest lake. His grandparents became cottagers before the Second World War and three of their descendants share adjacent shoreline properties next to where Shania Twain was, briefly, a neighbour.
So, well he knows its depth and the depth of its history dating to 1910.
In 1991 when the forgotten half-submerged "Bigwin" was re-discovered, resurfaced and restored over the next two decades by a coalition of residents and cottagers, McClelland followed its rebirth with deep interest while supporting the rejuvenation of the 66-foot lake icon.
In 2013 after she triumphantly set sail again the retiree enquired about being a mate. After a summer of volunteering, the next year he took a weeklong mate's course in Collingwood. Then he was hired on as paid mate. That followed a written captaincy's test and until COVID was busy hitting the waves, which on a bad day can see two-foot swells in largest parts of the lake.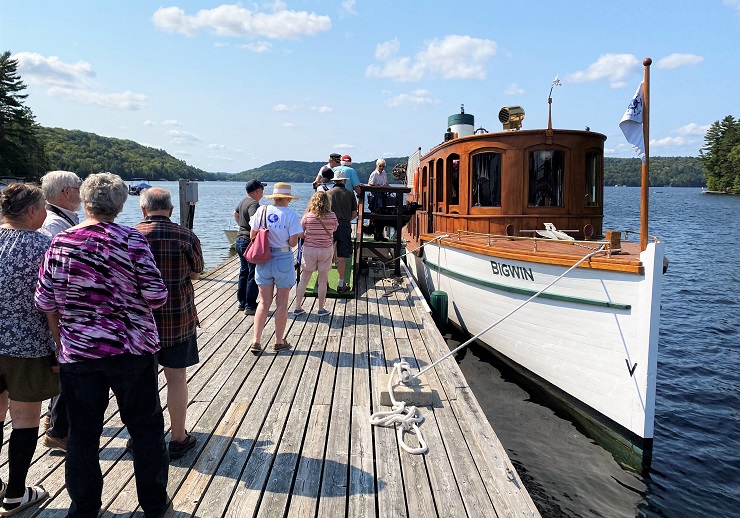 With the help of a co-captain McClelland and the ship were busy with regular sight-seeing tours.
This summer due to Transport Canada regulation inspections and costly maintenance they lost July and August public trips.
Especially painful were the loss of lucrative charters for weddings and private cruises.
But they are back this September now — with only a half dozen cruises as of Sunday last — when they began running twice-daily 90-minute excursions.
A great opportunity to get out on the Lake of Bays and — especially on a sunny day — experience the watery wonders of quietly sailing a particularly less-inhabited body of water than its more crowded Lake Muskoka cousin.
Dorset is 30 minutes east of Huntsville on Hwy. 60.
Bigwin — born a steamboat 112 years ago — today is a diesel-driven hybrid, which powers its batteries that silently run it.
Licensed for just over two dozen passengers, it makes for a conveniently comfortable ride with seating room for most in the open air top floor and a handful in the aft deck below. In the event of rain they can crowd in around the decommissioned steam engine inside.
But the bonus is McClelland's entertaining running narrative, a commentary that mixes the enlightening history of the little ship that did and still can capture the imagination of the boat-envious aboard the unique lake vessel.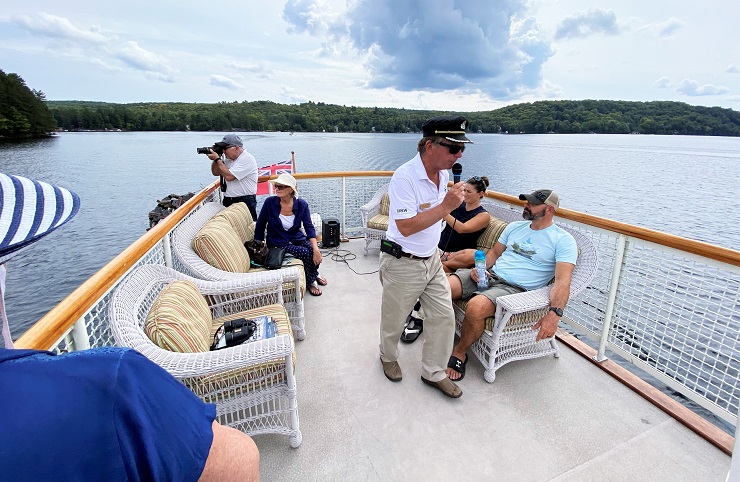 From its earliest days when it was built in Toronto and christened the Ella Mary in 1910, to about a decade later when C.O. Shaw bought it for $3,000 and renamed it Bigwin to transport his fabulously wealthy guests to his Bigwin Island Inn retreat.
In recent decades Lake of Bays has been home to some — "but not all" rich and celebrated cottagers who "we don't name," adds McClelland.
For a local attraction that is off the beaten path Bigwin cruises are hidden gem — thanks in part to a lovely little museum celebrating the lake and Bigwin Inn — one of the most spectacular summer destinations in North America at the time — where a who's who of Ontario's rich and famous mingled with Hollywood celebrities like Clark Gable and Carole Lombard.
The 90-minute boat ride is a bargain at $30 for adults, $25 for seniors, $20 for kids and free for children under 5.
Weekend cruises — 11 a.m. and 1 p.m. — Friday, Saturday and Sunday — run till Thanksgiving.
Contact them at 1-844-424-4946 or go online to https://www.ssbigwin.com/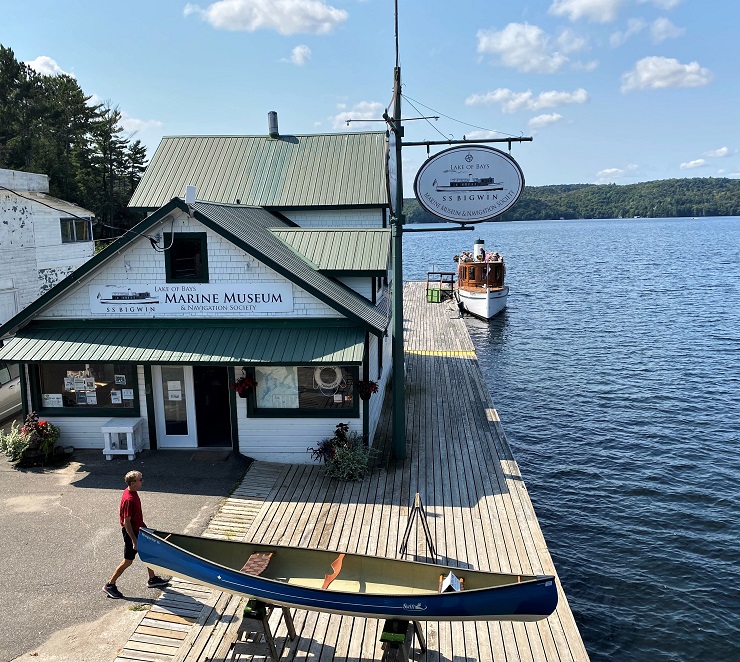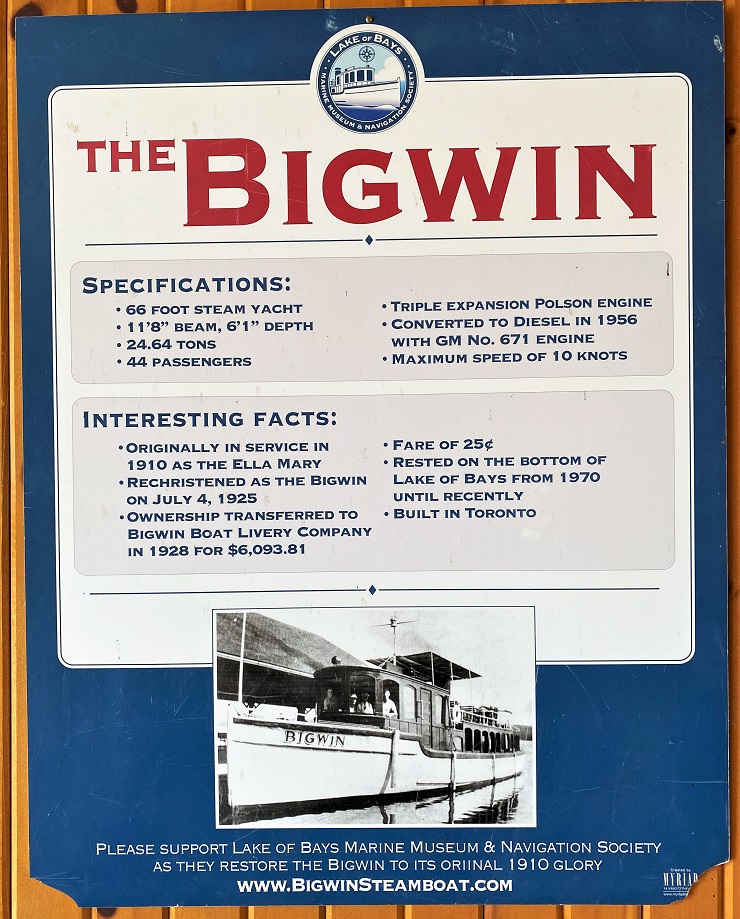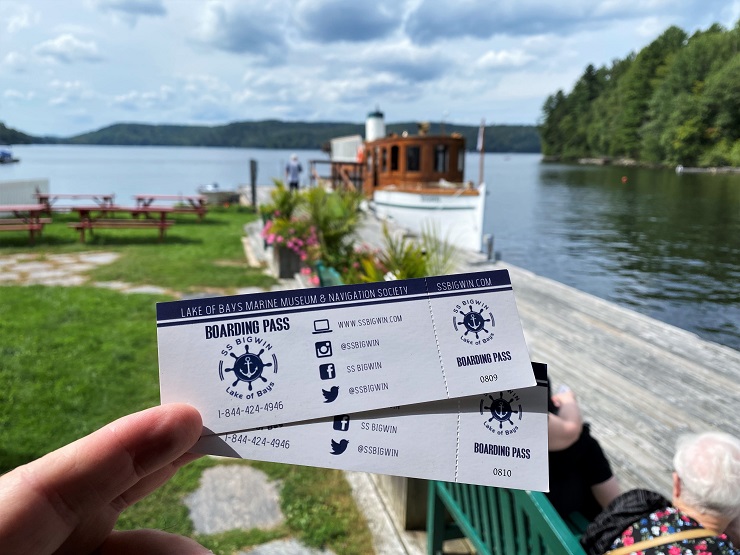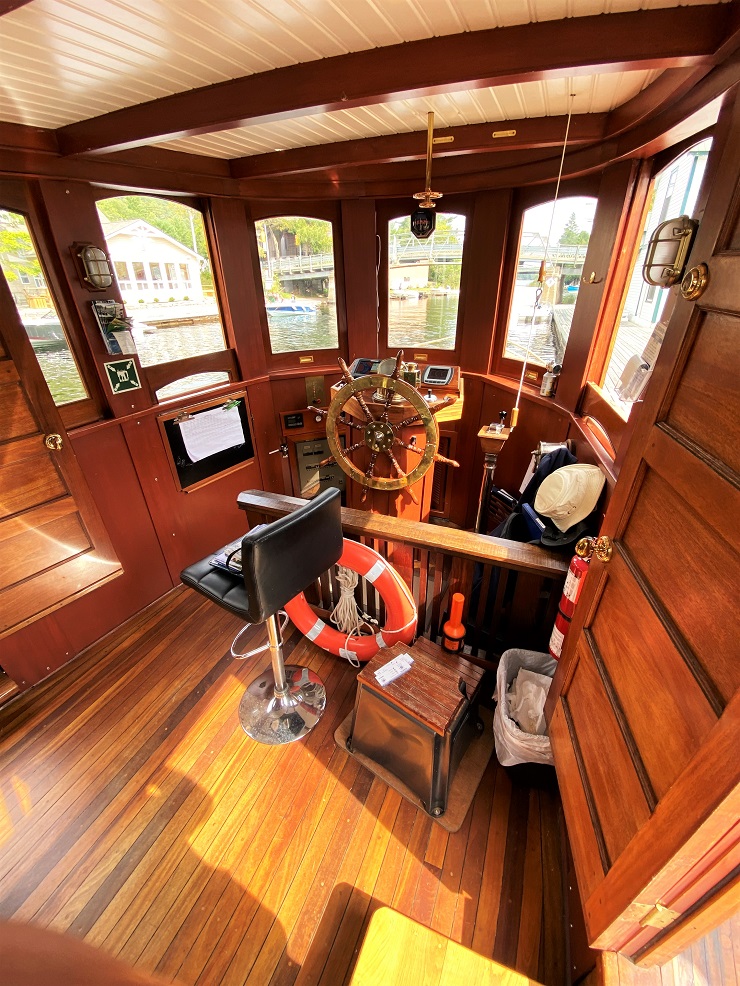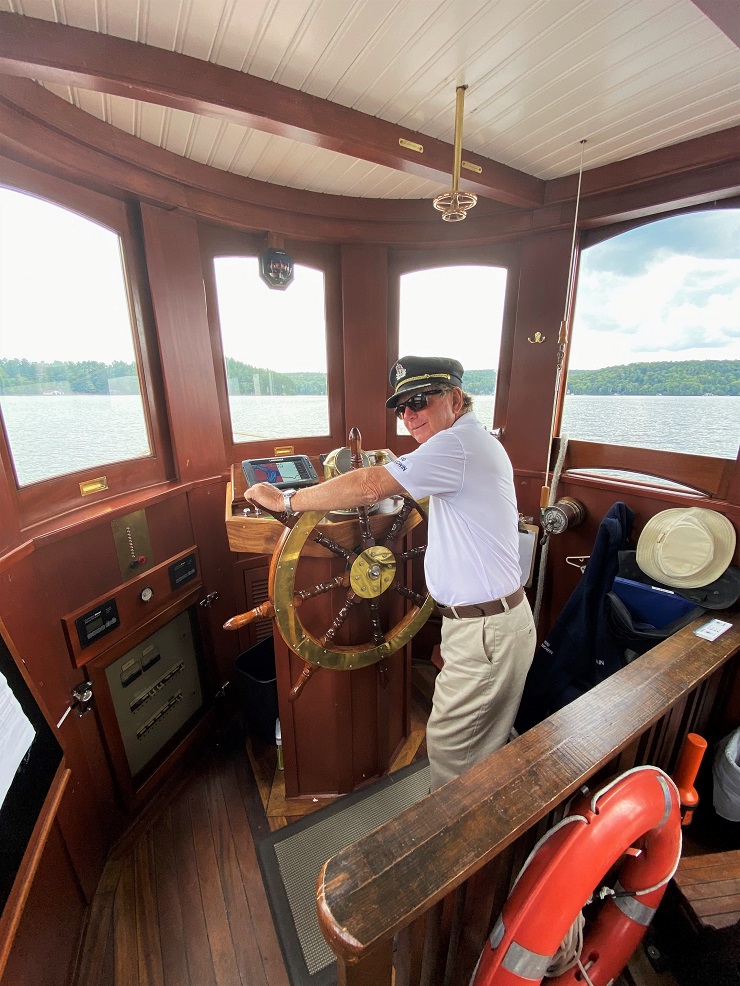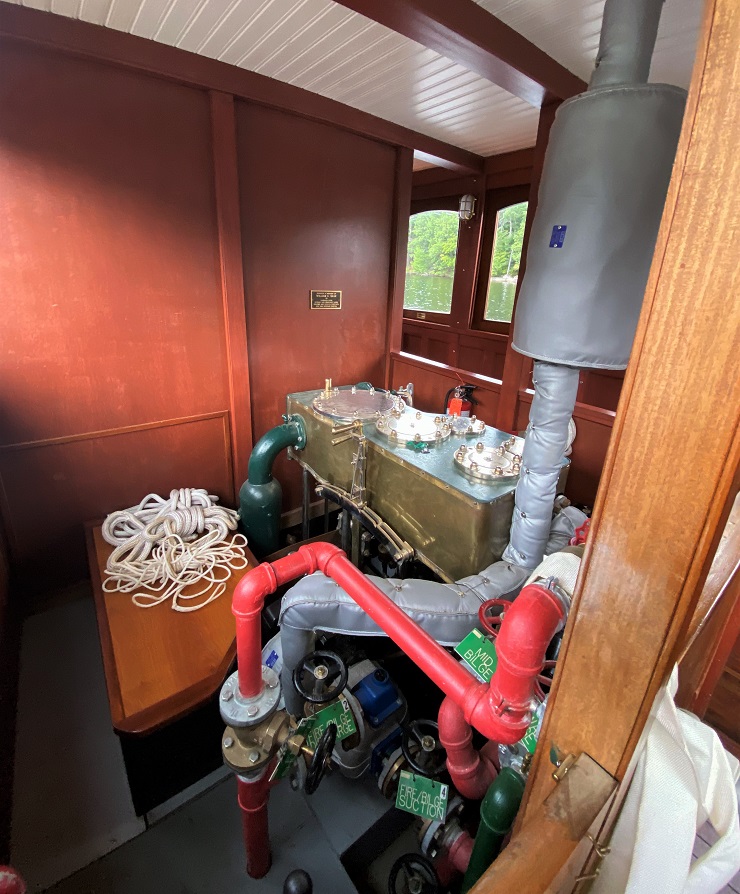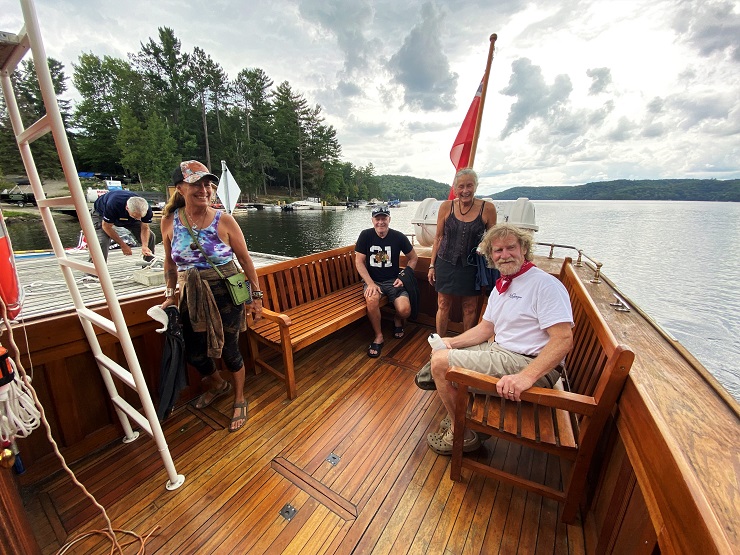 EMAIL: news@muskokatoday.com
28 years of 'Local Online Journalism'
Twitter: @muskokatoday, Facebook: mclairmont1
Leave comments at end of story
SUBSCRIBE for $25 by e-transferring to news@muskokatoday.com
Or go online to https://muskokatoday.com/subscriptions