Mark Clairmont | MuskokaTODAY.com
PARRY SOUND-MUSKOKA — MP Scott Aitchison may have an office next to Pierre Poilievre, but it seems he's not that close to his new CPC leader.
Not only was the Parry Sound-Muskoka member of Parliament last in Saturday's Conservative Party of Canada race with just 1.06 per cent of the vote — and not even winning his own riding — but today the new leader didn't think enough to include him on his leadership team.
Aitchison can only hope to return to the shadow cabinet, where he was former leader Erin O'Toole labour critic.
So much for his leadership ambitions — this time.
Not that even he expected to win.
And while he may have upped his profile nationally and among Canadian Conservatives, early indications are his debates and 356 points didn't impress Poilievre who won with 22,693 points — 68.15 per cent of the vote and 70.7 of ballots cast.
Aitchison took 1.06 per cent of the points and 1.2 per cent of ballots cast.
In Parry Sound-Muskoka Aitchison got 398 votes — just over 16 per cent of the points cast here. Poilievre took the riding with 1,403 votes — almost 59 per cent of points. There were 2,381 voters in PS-M who signed up to vote.
Most of the MP's support was in Ontario with his other best ridings in Ottawa Centre (81 votes cast), Oakville (46) and two ridings in Barrie with 25 and 27 votes.
In the rest of the country he totalled from no votes to under 10 to less than two dozen.
In Calgary Centre his cowboy count was 38 and in Calgary Confederation 42.
British Columbian Conservatives were even less supportive.
Jean Charest finished second overall with 16 per cent of points, followed by Leslyn Lewis 9.7 per cent and Roman Barber 5 per cent.
The total number of votes cast in all 338 electoral districts were 417,635. The turnout was 64.51 per cent.
See the full results here.
And see interview here with Aitchison just weeks before election as he talks about the $1 million he spend on campaign.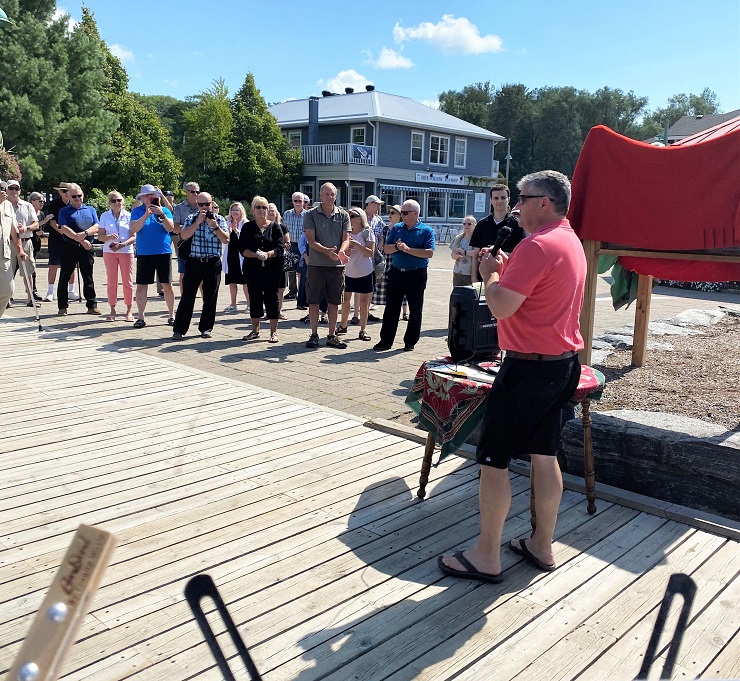 EMAIL: news@muskokatoday.com
28 years of 'Local Online Journalism'
Twitter: @muskokatoday, Facebook: mclairmont1
Leave comments at end of story
SUBSCRIBE for $25 by e-transferring to news@muskokatoday.com
Or go online to https://muskokatoday.com/subscriptions