Mark Clairmont | MuskokaTODAY.com
SIMCOE-MUSKOKA — Almost three dozen COVID cases in Simcoe today is good news in Muskoka after news yesterday that the UK variant has moved north and could spread.
Simcoe Muskoka District Health Unit (SMDHU) reported 36 cases (the province said 24 and Public Health Ontario 26) and one more death since yesterday.
Confused? So were we.
SMDHU notes on its site: "Due to the increase in cases being reported to public health, data entry is lagged and data presented are interim and subject to change.
And while provincial cases are down overall, that's because Toronto continues to have trouble reporting its daily numbers as it merges in to Ontario's counting system. The province's capital claimed only 257 today.
The province reported 807 cases and 10 deaths among all its health units; with 171 in Peel and 131 in York.
Meanwhile, Simcoe-Muskoka did report 650 active cases among 6,028 total cases (the province says its 6,069).
And no vaccines were distributed in the region yesterday, as the health unit received fewer doses than expected this week, reported MOH Dr. Charles Gardner yesterday.
This as Ontario reports 540 UK variant cases, 33 of the South African type and 1 related to Brazil.
HEALTH UNIT HIGHLIGHTS:
160 local cases have been tested positive for the COVID-19 variant of concern UK B.1.1.7 and an additional 154 cases have screened positive (awaiting confirmatory testing)
28,485 doses of the Pfizer-BioNTech COVID-19 vaccine have been administered in Simcoe Muskoka. This includes more than 12,000 individuals who have received both of the required doses of the vaccine.
In addition, 2,942 (92%) long-term care residents and 2,516 (69%) retirement home residents have received their first dose.
There have been 80 new cases reported to the health unit for the current week. There were 210 new cases last week and 285 cases the week before.
There have been nearly 1,200 cases associated with local outbreaks since the start of the pandemic. In January approximately 20 per cent of new outbreak cases were associated with community, workplace or educational settings with the remainder associated with institutional and congregate settings.
So far in February approximately half of all local outbreak cases are associated with these non-institutional and non-congregate settings.
IN OTHER COVID NEWS …
Worldwide total and active cases are going down in daily reporting says WHO.
As of today in Ontario: there have been 288,583 cases, 270,849 have recovered, 6,729 have died, 298 are in ICU and 211 on ventilators.
Quebec posted 800 cases, no deaths; Manitoba 75 cases, 1 death; Newfoundland 65 cases.
A New Brunswick woman was escorted out of hospital between Christmas and New Year's for holding the hand of her husband, who has Alzheimer's. She wants an apology.
Toronto mayor and medical officer of health want province's capital city to remain in lockdown.
A British study is exposing 90 volunteers to low doses of COVID to examine care, treatment methods.
The UK variant now represents 20 per cent of all corona cases in Germany.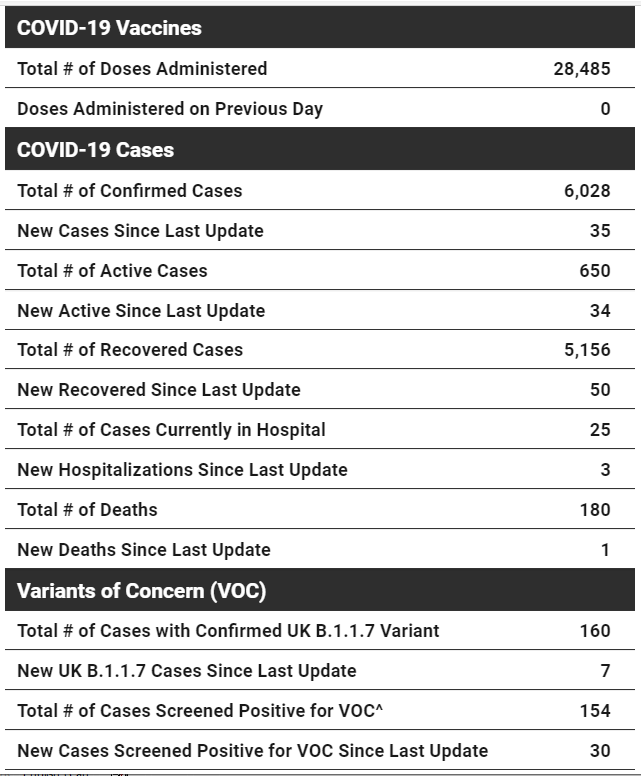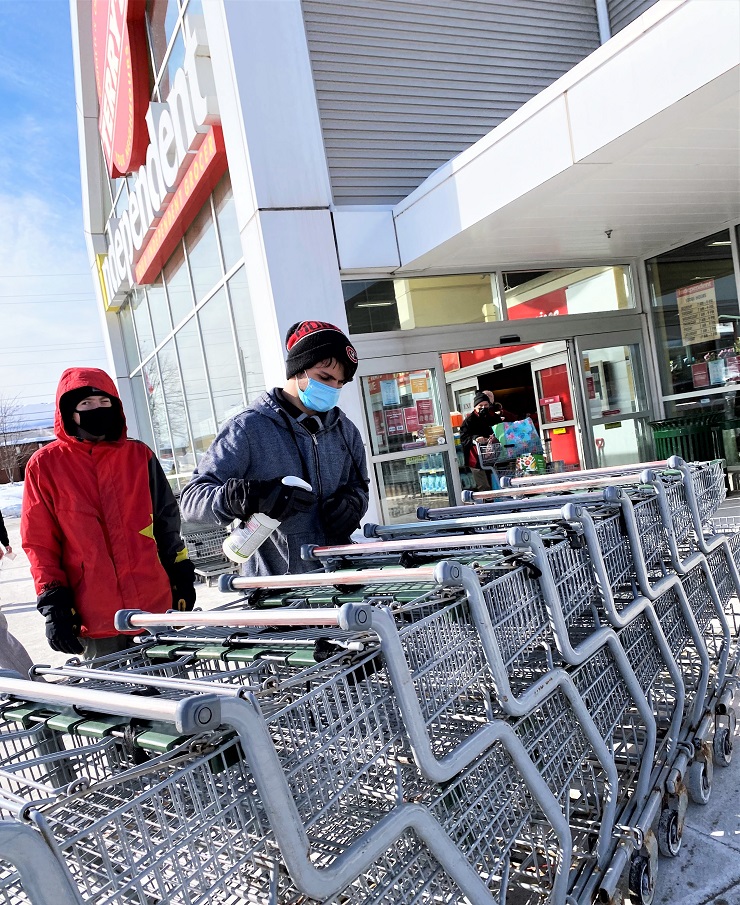 Email mark@muskokatoday.com or news@muskokatoday.com
Celebrating 26 YEARS of 'Local Online Journalism'
Follow us at Twitter @muskokatoday & on Facebook at mclairmont1
Leave your comments at end of story. Or write a letter to the Editor at news@muskokatoday.com
And subscribe for $25 by e-transferring to news@muskokatoday.com
Or online at https://muskokatoday.com/subscriptions