By Paul Feist, Special to TODAY.com
GRAVENHURST — If like me, in the '50s, you found great enjoyment watching and listening to the velvet voice of Dean Martin combined with the zany antics of his sidekick, Jerry Lewis, then you are in for a rare treat.
Gravenhurst Opera House's latest production highlights the super stardom status these two talents enjoyed.
'Dean & Jerry, what might have been,' created and directed by Jesse Collins, is a tour de force celebration of the birth and demise of this celebrated duo act, and what might have been had they not split up.
Derek Marshall (Martin) and Nicholas Arnold (Lewis) bring their characters to life with an authenticity seldom seen in small town Ontario let alone big city venues.
Arnold's frantic depiction of Lewis is amazing. His voice, rubber face and mannerisms are bang on. Jerry Lewis comes alive before your very eyes.
Marshall's smooth flawless voice creates a perfect foil as Martin, the laid back handsome crooner.
Add to this an all-star band under the direction of John Minnis, and you have great reason to be thankful we have theatre in Muskoka.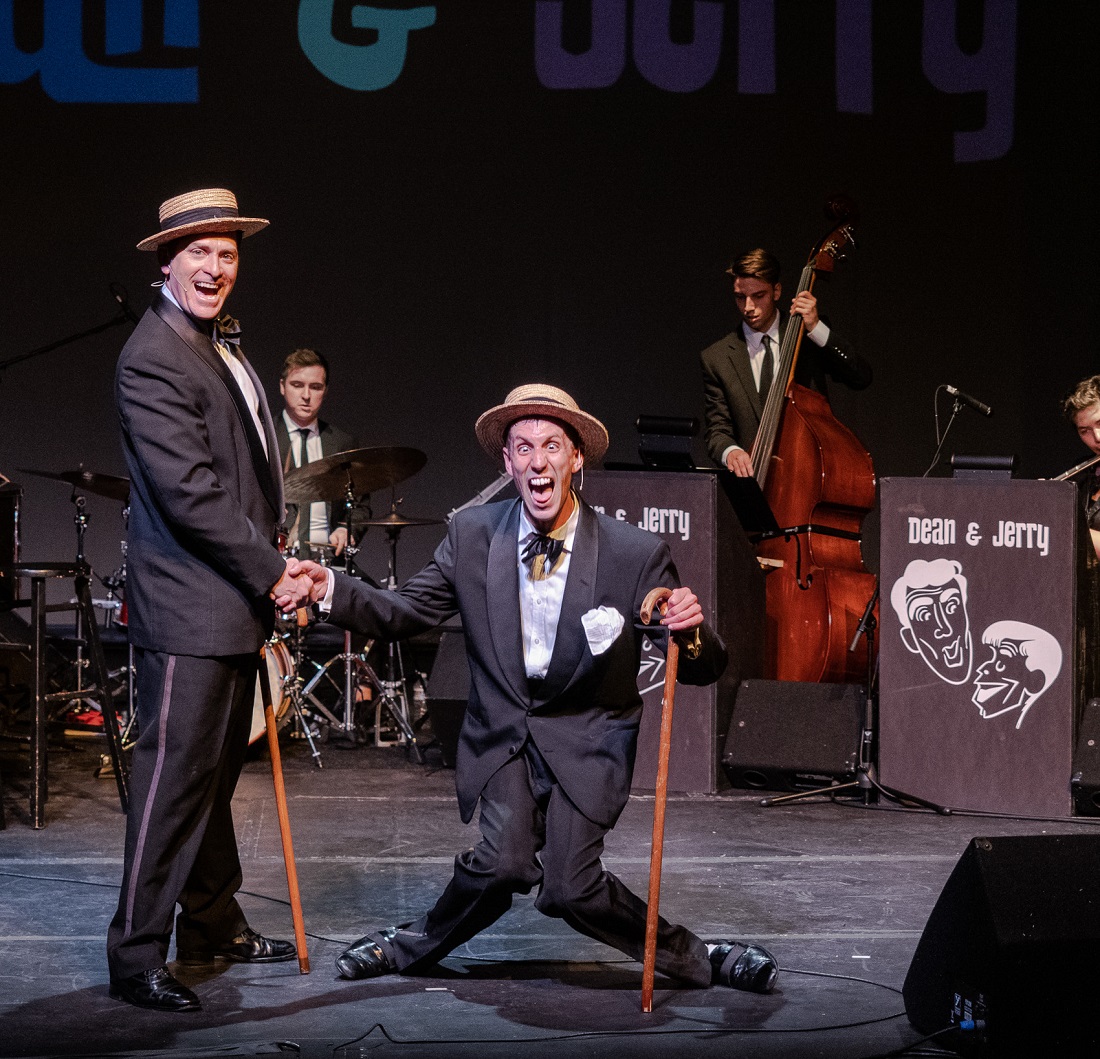 The first act chronicles the story of their getting together as a duo and becoming the highest paid entertainers in Hollywood. This is fast paced and high-energy entertainment, so be prepared.
The second act takes us to when they split.
Memorable Martin tunes like, Everybody Loves Somebody, and Memories Are Made of This, will take you back to memory lane.
Lewis, most known for his comedic brilliance and pratfalls, might bring a tear to your eye with his emotional signature song, Rockabye Your Baby with a Dixie Melody or perhaps with, You'll Never Walk Alone.
Seldom in theatre have I seen a harder-working pair of actors enjoying their hilarious interactions with the audience so much, that they met with everyone after the show to thank them for coming.
Kudos to Dean & Jerry.
Set design, lighting and stage management added sugar to a show already sweet with musical memories and timeless comedy shtick. I know I will go back and enjoy this brilliant show for a second time. Try to make sure you and your family get to see it at least once.
'Dean & Jerry, what might have been,' now playing at the Gravenhurst Opera House July 24 through August 16. Call 705-687-5550 or go to www.Gravenhurstoperahouse.com for more information.