ORILLIA/MUSKOKA — It's winter — what did you think?
Maybe we've been spoiled so far this "winter."
But we're making up for that late start with all this snow.
And ice.
Here's a couple of videos on the latter and safety.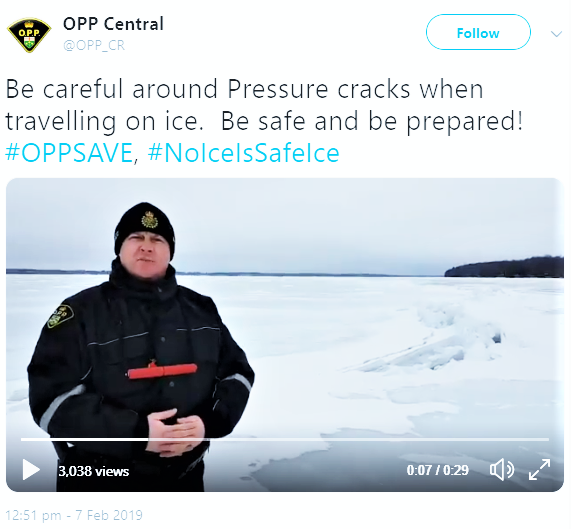 The first is from Sgt. Steve Miles of the OPP's Central Region Safety unit, on pressure cracks.
It was posted Feb. 7 on Lake Couchiching, just north of Orillia.
https://twitter.com/i/status/1093613342357417985
And the second, for something a little lighter — and more humorous — are seven "Tips on how to walk on ice."
It's a spoof by the crew at WGN Channel 9 in Chicago, as the two news anchors talk about – and act out –  the graphic posted by the city's CBS affiliate Channel 2.
https://youtu.be/z6Zdpaek3hs?t=10
Enjoy and be safe because #OPP and #noIceIsSafeIce.