MACTIER – Olympic fans here – especially hockey lovers – are cheering for one of their own.
Chris Lee, a native of this tiny west Muskoka community, is a big part of Canada's non-NHL team at the Pyeonchang Winter Games.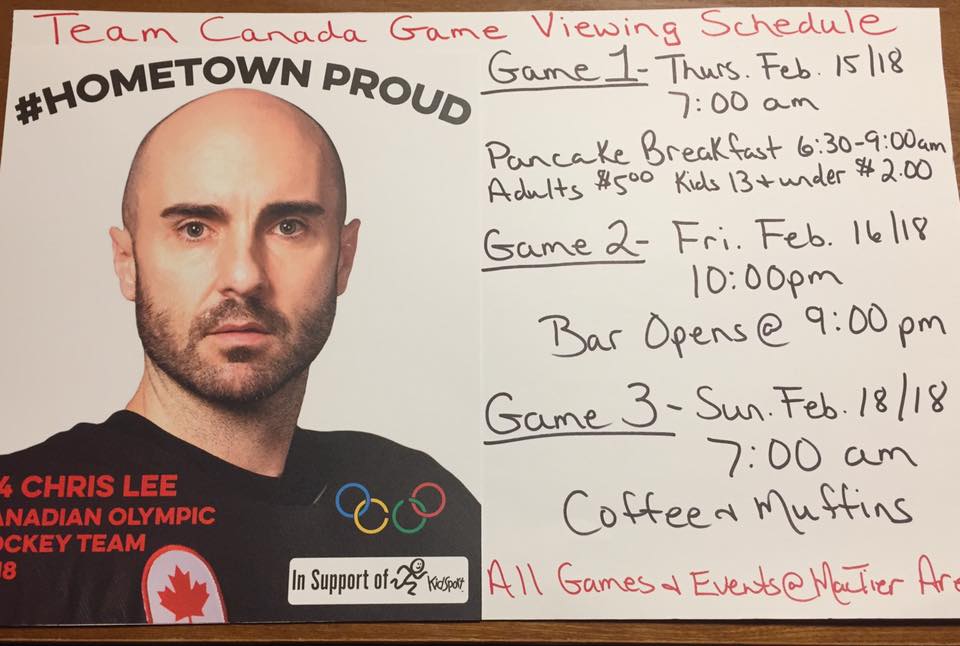 He's no secret.
His devoted followers have been following his shinny exploits for years.
A career minor-leagur, he has been toiling in Russia's KHL of late, after plying his play abroad for years.
Fans in his hometown are planning to watch his – and Candada's games – starting next week at the local rink.
To get you primed, check out a CBC story about his travails.
https://olympics.cbc.ca/news/article/chris-lee-path-pyeongchang-unlike-any-other-canadian-men-hockey-player.html